Brazilian icon of liberation theology moves closer to sainthood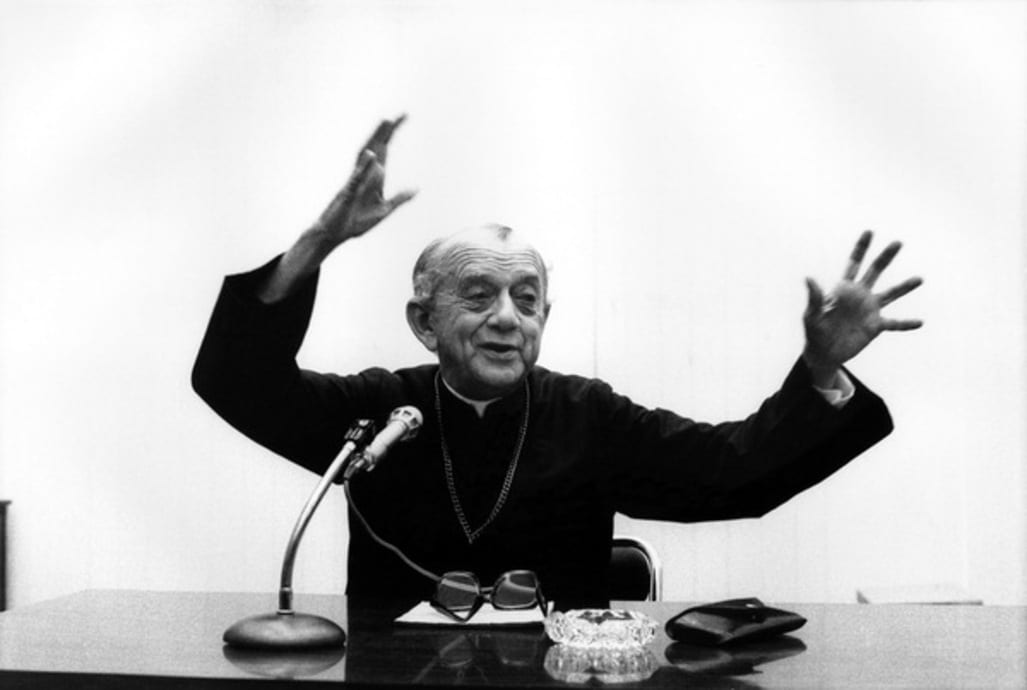 ROME – An iconic figure in Latin American Catholicism and a source of inspiration for Pope Francis is one step closer to sainthood, as the diocesan phase of a canonization process for the late Archbishop Hélder Câmara of Brazil closed on Dec. 19.
"Dom Hélder exhorts us not to forget the poor, the defenseless, and the marginalized," said Capuchin Father Jociel Gomes, the postulator, or official in charge, of Câmara's cause.
"We Christians have to struggle for the rights of those who don't have a voice, for the oppressed and suffering," Gomes said. "We have to be committed to practicing peace and justice."
Gomes spoke in an interview with Avvenire, the official newspaper of the Italian bishops' conference.
Câmara, who died in 1999, was renowned in Brazil for resisting the country's military dictatorship from 1964 to 1985, advocating for human rights, democracy, and the rights of Brazil's poor. He endured numerous death threats and the risk of arrest for his advocacy of land reform, and a close friend, Father Antônio Henrique Pereira Neto, was murdered by assassins who still remain unidentified.
"When I give food to the poor, they call me a saint," Câmara once famously said. "When I ask why they're poor, they call me a communist."
In Latin American Catholicism, Câmara is also regarded as among the fathers of liberation theology, a controversial current that sought to enshrine a "preferential option for the poor" as a core principle of Catholic social teaching.
Though often derided by critics as a way of "baptizing" Marxist class struggle, liberation theology today has been largely integrated into official Catholic teaching, especially under history's first Latin American pope.
In Portuguese, Câmara was known as o bispinho, or the "little bishop," a term of endearment and also a reference to his slight physical stature.
Born in 1909, Câmara was ordained in 1931 and became an auxiliary bishop of Rio de Janeiro in 1952. Early on he supported a far-right social movement in Brazil called Integralismo, but he moved in a steadily more progressive direction for the rest of his career.
Câmara attended all four sessions of the Second Vatican Council (1962-65) and is credited with making important contributions to Gaudium et Spes, the council's celebrated Pastoral Constitution on the Church in the Modern World. He was seen as among the liberal stalwarts at Vatican II, though he never wavered in his support of the papacy – when St. Paul VI issued Humanae Vitae in 1968, reaffirming the traditional ban on artificial birth control, Câmara was the first person to send a telegram to the Vatican's Secretariat of State congratulating the pontiff.
Paul VI returned the favor, consistently supporting Câmara during the dictatorship despite calls from traditionalist quarters for the outspoken prelate to be removed or silenced.
"I had nostalgia to meet you, to see you again," Paul VI told Câmara during their last encounter in 1978, the year the pontiff died, referring to the Brazilian prelate as a "brother of the poor and my brother."
In 1964, the year of Brazil's military take-over, Câmara was named the Archbishop of Oinda e Recife in the northeastern region of the country. He would hold the post until he retired in 1985, the year the dictatorship ended.
Though Câmara personally practiced non-violent resistance, he became controversial for refusing to denounce the use of violent tactics tout court. In an interview with the late Italian journalist Oriana Fallaci, he once declared "I never said that to use weapons against an oppressor is immoral or anti-Christian."
While he spurned the label "Marxist," Câmara openly identified himself as a socialist.
"My socialism is special, it's a socialism that respects the human person and goes back to the Gospels," he said.
Gomes compared Câmara to St. Oscar Romero of El Salvador, another hero of resistance to military regimes and advocate of the poor.
"Both had a deep intimacy with God," Gomes said. "Both were pioneers of what Pope Francis preaches today with such vehemence: A church that reaches out, capable of reaching geographical and existential peripheries."
Gomes said that while he can't predict how long the sainthood cause may take, he's committed to seeing it through.
"We don't know how long the process will last, but for our part, we're committed to scrupulously and rapidly following the indications from the Congregation [for the Causes of Saints, in the Vatican] to abbreviate the time," Gomes said.
"We're anxious that the testimony of the life and holiness of Monsignor Hélder be proclaimed to the world," he said.