In wake of shootings, Dallas bishop urges end to gun violence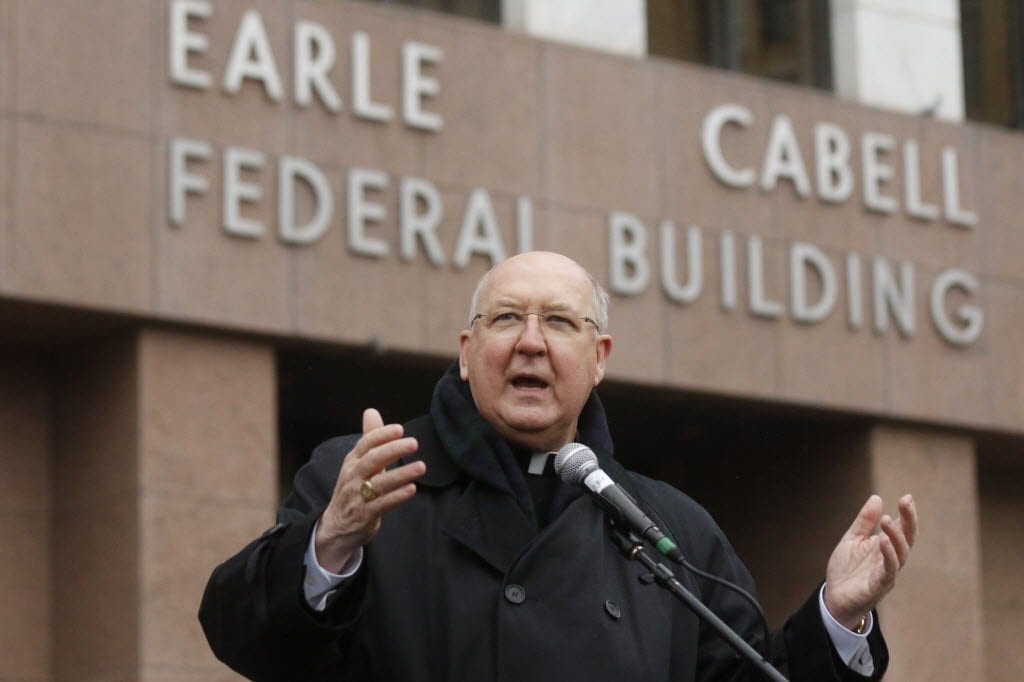 In the wake of yet another deadly shooting incident, this one in Dallas, that has left five police officers dead and another six injured, the city's Catholic bishop is not only expressing consolation for the victims but also urging an end to gun violence.
By midnight last night, Bishop Kevin Farrell of Dallas had sent a series of nine tweets on the shooting, often reacting as the death toll mounted.
The tweets voiced spiritual comfort for those affected – "Eternal rest grant them, O Lord," Farrell wrote at one point, and later, "In our grief, we turn to God for strength – 'LORD, you are a strength for your people'," quoting Psalm 28.
However, there was also an element of frustration in Farrell's tweets over failures to curb violence fueled by the widespread availability of guns.
"All of us are affected by the senseless gun violence in our country," Farrell wrote in one tweet.
"Gun violence is not a problem for someone in another state, or another town," he wrote in another. "It affects EVERYONE – even right here in #Dallas."
"#Dallas grieves tonight," Farrell wrote. "Please pray for the soul of the officer who was fatally shot in downtown #Dallas & for all affected by gun violence."
Farrell has long been on record in favor of tighter gun control.
Earlier this year, Farrell publicly criticized what he called congressional kowtowing to the "gun lobby," praising President Barack Obama's efforts to promote gun control and ripping the "cowboy mentality" that allows open carry laws like one that just went into effect in Texas.
"Thank God that someone finally has the courage to close the loopholes in our pitiful gun control laws to reduce the number of mass shootings, suicides and killings that have become a plague in our country," Farrell wrote in a column.
Although the Vatican has not directly addressed the issue of controls on the sale or possession of weapons for personal defense, the U.S. bishops over the years have taken positions in favor of significantly reducing the level of firearms in the country.
"We support measures that control the sale and use of firearms and make them safer (especially efforts that prevent their unsupervised use by children or anyone other than the owner), and we reiterate our call for sensible regulation of handguns," the U.S. bishops said in a 2000 document.
In a footnote, the bishops repeated that with few exceptions – police officers and the military, for instance – they support the "near-eradication" of firearms from American society.