Argentine bishop who clashed with pope resigns amid financial scandal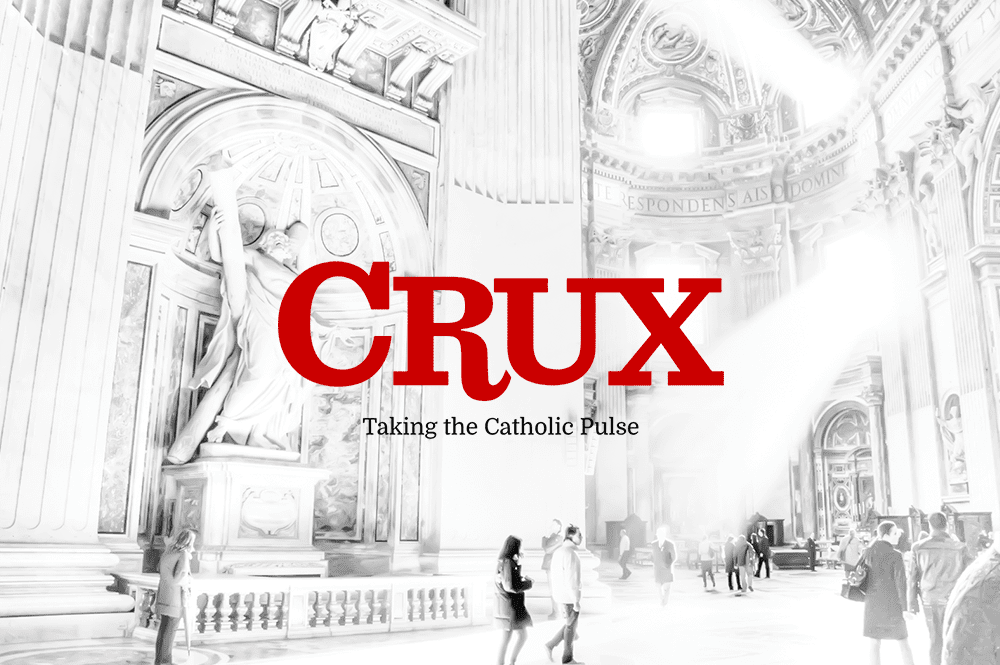 ROME — As the Vatican faces a new cycle of revelations about its own financial troubles, a conservative bishop in Pope Francis's native Argentina has been forced to resign over charges of mismanaging funds.
Bishop Oscar Sarlinga of the Diocese of Zárate-Campana announced his resignation Sunday as he celebrated what he described as his "last Mass with the diocesan community."
"Together with the Vatican instances, we have chosen this day" to make the announcement, Sarlinga said, adding that he had requested from Pope Francis "a special time to pray."
He emphasized his "closeness and dialogue" with Francis.
Sarlinga's resignation caps what had been described as a "fraternal mission," meaning an administrative takeover of his diocese, ordered by Francis in January 2014 and led by the pontiff's successor in Buenos Aires, Cardinal Mario Poli.
It's widely believed in Argentina that Sarlinga was named to the diocese just outside Buenos Aires in 2006 against the wishes of the future pope. Reports from the time claim then-Cardinal Jorge Mario Bergoglio requested a private audience with Pope Benedict XVI to express his objections to the appointment without his input.
Francis and Sarlinga have a history of clashes, often over financial matters.
One such case came in 2011, when Bergoglio criticized Sarlinga for spending more than $1 million for an apartment to be used by an organization he patronizes on the Avenida del Libertador, a high-end street in Buenos Aires.
Four years later, Sarlinga faces allegations that he has misappropriated funds and mistreated his clergy, among other issues.
Local newspapers report claims against Sarlinga made by priests and laity in Zárate-Campana include "fraudulent management of educational institutions," "money laundering" in the local seminary, and "diverting subsides for soup kitchens granted by the [public] Ministry of Social Development."
Vatican confirmation of Sarlinga's decision to step down came two days after he made the announcement in Argentina. A Vatican spokesman said the pontiff had accepted his resignation in accordance to article 401, section two of the Code of Canon Law.
Although the Vatican gave no reason for accepting the resignation, as is normal practice, the Church law reference suggests something unusual was in play.
There are two reasons a bishop might resign, according to Church law. One is age, since all are required at age 75 to offer their resignations to the pope, who then decides when to accept them.
The other is "ill health or other grave cause," for which a bishop may be "earnestly requested to present his resignation from office."
(That was the reason cited, for instance, when the Vatican accepted the resignation of Bishop Robert Finn of Kansas City-St. Joseph, the lone American bishop ever to be found guilty of a criminal charge for failure to report an accusation of child abuse.)
Sarlinga will be replaced by Bishop Pedro María Laxague.
Sarlinga's resignation comes as the Vatican is facing its own round of financial embarrassment with the imminent publication of two books based on secret internal documents.
On Monday, the Vatican announced that two people, a Spanish cleric and an Italian laywoman, both former members of a study commission on Vatican finances, had been interrogated for allegedly leaking those documents. The priest was later arrested.
Those books are "Avarice: The Papers that Reveal Wealth, Scandals and Secrets in the Church of Francis" by Italian journalist Emiliano Fittipaldi, and "Via Crucis," by Gianluigi Nuzzi, the Italian journalist at the heart of the Vatileaks affair under Benedict XVI three years ago.