Daniel Berrigan, leading Catholic pacifist, dead at 94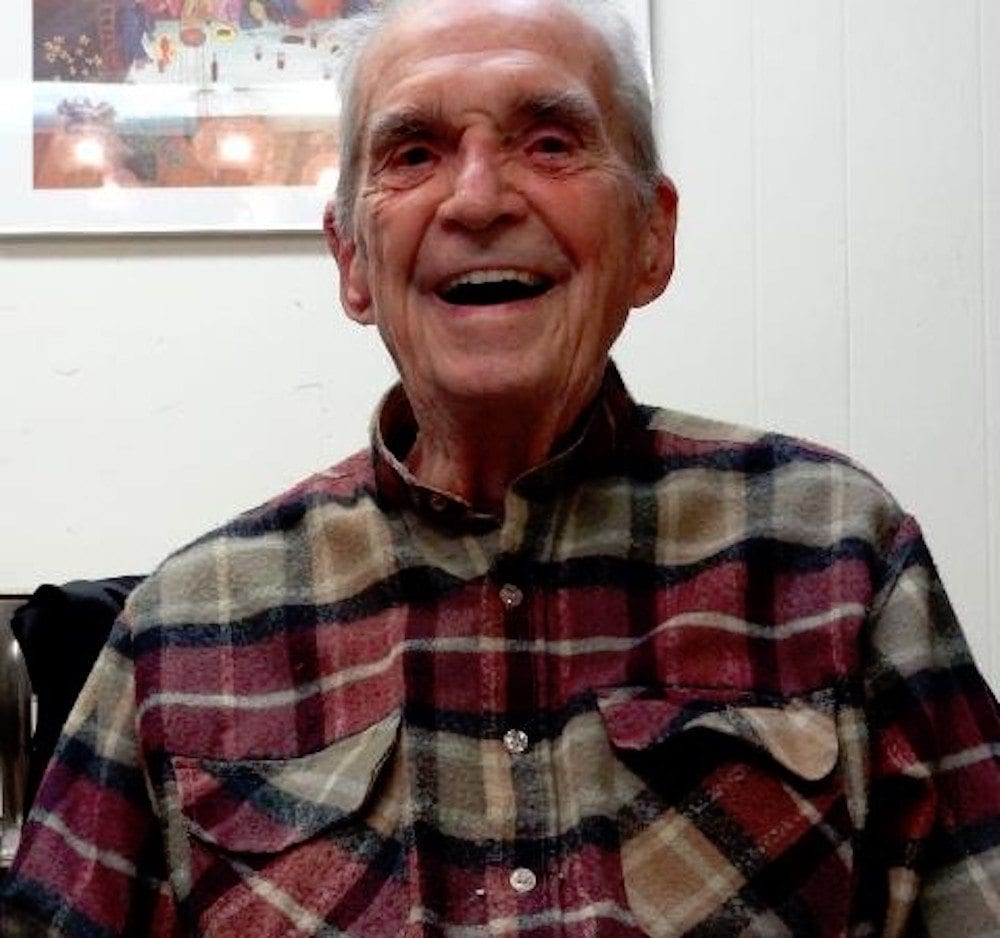 Daniel Berrigan, a poet and Jesuit priest who for decades was among the most prominent voices for absolute pacifism in the American Catholic church, died on Saturday at 94. The cause was a cardiovascular ailment, said Father James Yannarell, a priest affiliated with the Fordham Jesuit community.
Berrigan, who clashed with various American administrations, was fond of quoting a line from his brother, Philip, that "if enough Christians follow the Gospel, they can bring any state to its knees."
Berrigan rose to fame during the Vietnam War, when he along with his brother Philip Berrigan, a Josephite priest, and seven others manufactured homemade napalm and used it to destroy 378 draft files in the parking lot of the Cantonsville, Maryland draft board on May 17, 1968.
"Our apologies, good friends," he wrote, "for the fracture of good order, the burning of paper instead of children, the angering of the orderlies in the front of the charnel house. We could not, so help us God, do otherwise."
Berrigan was sentenced to three years in prison for the "Cantonsville Nine" episode, but went into hiding with help of fellow radicals before eventually being apprehended. He was released from prison in 1972.
Prior to the Cantonsville action, Berrigan and his brother had been arrested for pouring blood on draft records in Baltimore. He later spent time in France meeting with Thích Nhất Hạnh, the exiled Vietnamese Buddhist monk and peace activist.
Berrigan traveled to Hanoi with the leftist historian Howard Zinn to bring back three American prisoners of war. He also aligned himself with Dorothy Day, the founder of the Catholic Worker movement.
In the 1980s, Berrigan and his associates became active in the anti-nuclear weapons movement. In 1980, Daniel, his brother Philip, and six others broke onto the grounds of a General Electric nuclear weapons facility in King of Prussia, Pennsylvania, where they damaged warhead cones and poured blood onto files and records.
A decade of legal battles ensued, at the conclusion of which the group was sentenced to time already served. Their struggles were captured in a 1982 film called "In The King of Prussia," starring Martin Sheen.
At various points, Berrigan opposed U.S. military involvement in Central America, the two U.S.-led Gulf Wars, and the war in Kosovo.
Despite his image as a radical leftist, Berrigan was also an outspoken opponent of abortion. During a 1984 talk at a Catholic parish in the Archdiocese of Milwaukee, Berrigan denounced what he called a "theory of allowable murder" in contemporary society.
Christians should have no part in "abortion, war, paying taxes for war, [or] disposing of people on death row or warehousing the aged," Berrigan said on that occasion.
One cannot be pro-life and against a nuclear freeze, he insisted, or be a peace activist and defend abortion.
Later in life, Berrigan became a supporter of the "Occupy Wall Street" movement. In 2012, he appealed to Trinity Church in Manhattan to drop charges against protesters, including a retired Episcopalian bishop, who occupied one of its empty lots.
"This is the only way to bring faith to the public and the public to the faith," Berrigan said at a demonstration in the park that was once the epicenter of Occupy Wall Street.
"If faith does not touch the lives of others, it has no point … This faith was embodied in the Occupy movement from the first day," he said. "The official churches remained slow. It is up to us to take the initiative, and hope the churches catch up."
Berrigan was born in Virginia, Minnesota, in 1921. He joined the Jesuits directly out of high school in 1939, and was ordained to the Catholic priesthood in 1952.
In 1957 Berrigan became a professor of New Testament studies at Le Moyne College in Syracuse, New York, and in the same year he won the prestigious Lamont Prize for his first book of poetry, Time Without Number.
Berrigan had a brief cameo role in the 1986 Roland Joffé movie "The Mission," starring Jeremy Irons and Robert De Niro, about Jesuit missionary efforts in South America and their opposition to the slave trade. He served as a consultant on the film.
Singer Paul Simon's 1972 ballad "Me and Julio Down by the Schoolyard" is believed to refer to Berrigan in a line about "the radical priest."
Berrigan clashed during the Vietnam era with Cardinal Francis Spellman of New York, who effectively exiled the Jesuit from the Archdiocese of New York in 1965. Berrigan was also sometimes critical of St. John Paul II, complaining that the Polish pontiff appointed only "yes men" to senior ecclesiastical positions.
Berrigan's brother, Philip, died in 2002 at the age of 79.
"I know that the prophetic vision is not popular today in some spiritual circles," Berrigan said in a 2012 interview.
"But our task is not to be popular or to be seen as having an impact, but to speak the deepest truths that we know. We need to live our lives in accord with the deepest truths we know, even if doing so does not produce immediate results in the world."