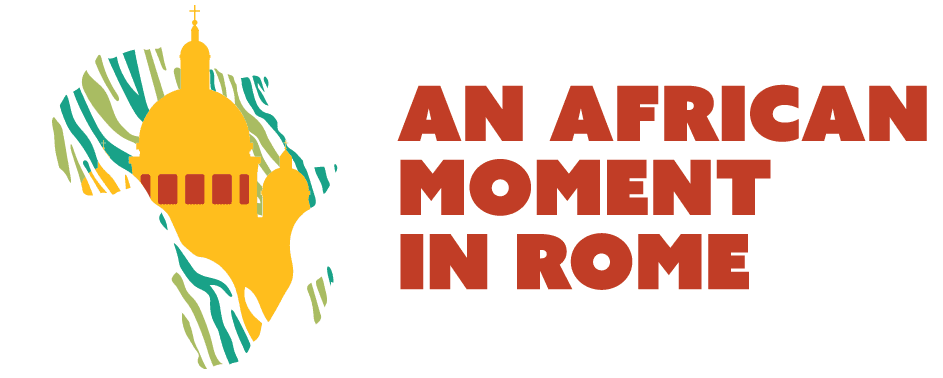 Donald Trump and Africa have more in common than meets the eye. For starters, they face two common issues: radical Islam and migration.
Reports by the International Organization for Migration (IOM) show that in just the first few months of 2017, nearly 30,000 migrants have reached Europe by crossing the Mediterranean Sea, and those numbers show no signs of slowing down as the warm weather approaches.
"For every one who makes it to Lampedusa (the small Italian island closest to the African continent which serves as a primary destination for those who brave the sea voyage) there are ten who drowned in the Mediterranean," Cardinal John Onaiyekan remarked during his speech at the conference hosted in Rome titled 'African Christian Theology: Memories and Mission for the 21st century.'
But what makes young men and women from Africa face such dangers to reach countries that have made it clear that they can no longer sustain the incoming flow of migrants, and in some cases have closed their borders completely?
According to the United Nations, millions of Africans risk dying of starvation in countries such as South Sudan, Somalia, and Nigeria.
"No matter how unwelcome they are they come to stay!" Onaiyekan said. "No matter what you say (to them) they answer: Sorry Your Eminence, if I just get there! There is no way that it is not better than what we are living through."
Famine and economic difficulties are only half the story. Boko Haram, the Islamic terrorist group, has dug its claws deep in Nigeria, claiming countless victims and spreading fear among its nearly 18 million Catholics.
"Some Nigerians were hoping that there may be some changes, some shifts, in American policy, since Trump had promised he would do things differently," Onaiyekan told Crux in an exclusive interview. "Whether those shifts will be good for Nigeria, we still don't know.
"Some would be looking to the United States to help us deal with our problems with Muslim terrorists, and they would hope that Trump would be less cautious than Obama in reaching out to helping our government to deal with this menace. But so far, not much has happened … We're waiting," Onaiyekan said.
In an interview with Crux Nigerian Bishop Matthew Hassan Kukah of the Diocese of Sokoto said that there is enthusiasm for Trump's election in Nigeria. "Absolutely, absolutely!" Kukah answered when asked if Trump is popular in Nigeria. "Especially within the Christian community. You're talking about Nigeria after Boko Haram."
But the Muslims in Nigeria tell a completely different story, according to Kukah. "I think the Muslims substantially hold him in contempt, for reasons that are quite obvious," he said.
"Many Africans coming to Europe or America feel like strangers in their own home. That is because they think that since they are Christians they should be welcome," Onaiyekan said. But "if you are ignored it is worse than being attacked," he added.
President Donald Trump's campaign and first months in office have taken a strong stance on illegal immigration and terrorism. The Trump administration implemented the highly controversial ban on migrants coming from six Muslim majority countries, three of them African: Somalia, Sudan and Libya.
But the issue goes well beyond the United States. Europe also has been growing weary of the constant inflow of refugees and migrants that it has been shouldering for years. The undercurrent of resentment toward the 'migrant crisis' has fueled support for populist political parties throughout the old continent which have been claiming victories and closing borders.
"It is up to the world, if they don't want them (migrants), to look toward Africa to make them feel at home where they are," Nigerian Spiritan Father Bonaventure Ikenna Ugwu told Crux.
Europe and the West "feel like they need a trash where they can put things that they don't like, and Africa kind of provides them that," Ugwu added.
In fact, the young men and women who brave the bloody Mediterranean waters to reach Europe do so because of the propaganda made by human traffickers, promising a 'land of milk and honey.'
"You cannot leave where you are unless you are convinced that you are going to have something better. Traffickers give migrants promises of good jobs and better lives and that is how they lure them," Ugwu said.
"America is not like just any other country in the world. I want America to be stable and (Donald Trump) is doing a great job with the wall. His presence is something God given," Ugwu insisted. The United States "should not take people in who wish to destroy America, but thinking that everyone who comes to America is destructive is not true," he added.
Trump's policies have had a double-pronged approach to both the problem of immigration, and its cause. In his latest budget proposal, Trump promised to cut up to $10 billion in foreign aid.
Africa gets more aid from the United States than any other continent, and the proposed budget cuts could have serious repercussions. Already Church World Service, an organization that works to resettle migrants from Sub-Saharan Africa, has had to lay off more than 500 employees following the executive order on refugees.
With the United States and Europe turning their backs on immigrants due to increasing duress from global and economic trends, Africa is left to fend for itself.
"There must be an institutionalized master plan to welcome immigrants, especially African immigrants," Onaiyekan said. "The church in Africa will have her own part to play, first of all to stop all these young men who are just running to Europe thinking that it is a little paradise."
Yet some remain hopeful that the West might change its position on migrants in the future. Citing the United States's long history with immigrants, a Nigerian nun told Crux that she still believes trump might have a change of heart.
"I have no fear because the truth is one and one day even he (Donald Trump) will understand that America is America," she said.