We got scolded by a Ghanaian nun, and we had it coming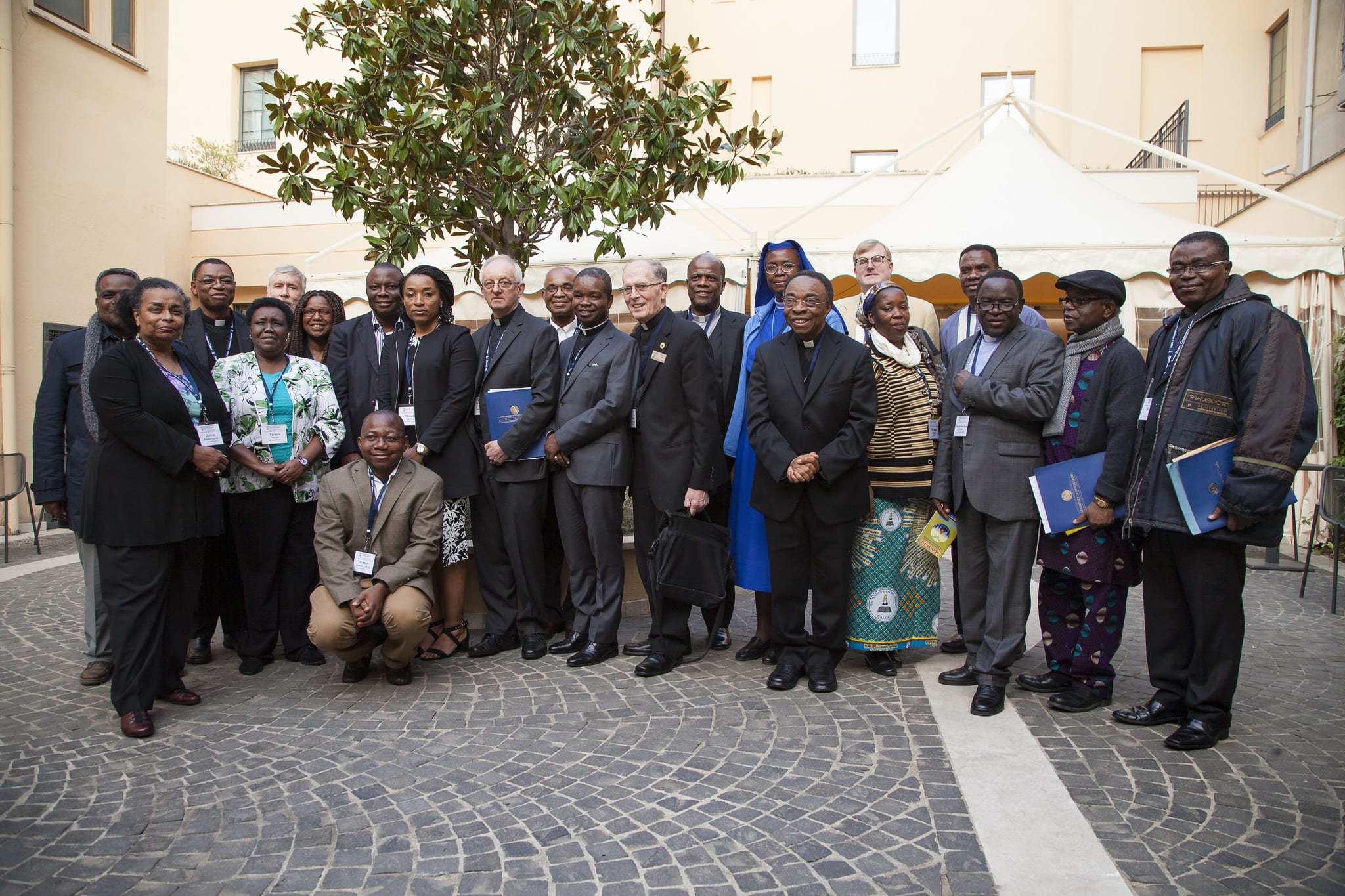 ROME— Allow me to be blunt: The perceived news value of an event generally is measured by its ability to sell papers or drive traffic. For that reason, homepages and print covers often are filled with tragedy. As much as we may be horrified, we also want all the information available on calamities such as terrorist attacks or environmental disasters.
That is, almost all.
My Crux colleagues John L. Allen Jr, Claire Giangravè, and I spent most of last week covering a major conference on African theology taking place in Rome. Late on day one of the conference, a terrorist attack in London took the life of five people and left at least 50 wounded.
Since finding voices to write a piece on African reactions to the tragic event was easy enough, we set out to hear them. And we got those voices: Whenever people are killed in what Pope Francis has often dubbed "senseless acts of violence," the world sympathizes.
We all become French, British, Americans, Spaniards in such moments, and this empathy is obviously a good thing.
Yet the same moment London was being hit by terrorism, at least 20 people were killed in Central African Republic. In recent days, more than 80 people have died and over 500,000 people lost their homes in Peru due to intense rains.
More than 200 souls are believed to have drowned in the Mediterranean last week, after five bodies were recovered near two capsized boats near the coast of Libya. As the Spanish aid organization Proactiva Open Arms, which found the bodies, wrote on their Facebook, "It is a harsh reality-check of the suffering here that is invisible in Europe."
They found a sixth body a day later, on March 24.
Yet no bishop sent out a statement over the capsized boats, and as much as he does and says for migrants and refugees, not even Pope Francis can send out a telegram each time one of these tragedies occurs, nor can he mention the dramatic situation in Peru every Sunday.
All that led Sister M. Maamalifar Poreku of Ghana to ask us, who's talking about the many living under forced labor and forced prostitution in Africa? Though she didn't mean it this way, it was hard not to feel scolded by a Missionary Sister of Our Lady of Africa.
"Some are sliced open alive and their organs taken away, and left to die," she said. "Is this not terrorism?"
As she pointed out, the problem was not in the coverage of the terror attack in London, but the lack of coverage of the terror attacks taking place on a daily basis in Africa. These "serious issues," she said, should get "at least the same attention."
And she was right. I remember a lecture from my university years in which a professor, without hiding her embarrassment, told us that "Train accident in the United Sates, ten dead" is a cover story, even in our nation of Argentina. Yet if it happened in India, a few zeros need to be added to the death toll for it to gain the same attention.
This tale is as old as the news industry, and it says as much about those who produce the news as it does about those who consume it. Most of the media bias on resource allocation is very simple: There are bills to pay, and the stories that pay them, more often than not, are the ones getting coverage.
Media producers respond to strong market pressures. If consumers gave strong signs of interest and clamor for these stories, producers would provide them. When was the last time there was a massive show of solidarity among Western users of Facebook, for instance, in support of the victims of genocide in Syria and Iraq?
In many ways, this is a call to media consumers in general: All of us have the power to strong-arm the system. For Catholics in particular, this ought to be an imperative. "Catholic," after all, means "universal." The Church was globalized before globalization was cool.
Such universality is supposed to be the Catholic default setting. Considering that there are 1.2 billion Catholics in the world, and over 60 million in the United States alone, a clear interest in looking beyond our little corner of the world could be a game-changer.
Further, if we came to focus more on those places that seem to be far, far away, we would also gain familiarity with people in Africa, Asia, and the Middle East. This would allow us to look beyond the tragedies we sometimes talk about to tell the good stories too. We don't do nearly enough of this.
On that front too, Poreku had something to say, and it wasn't flattering.
"I know that the media has to expose evil things, but I wish they would also talk about the good things coming from Africa," she said.
"When we hear about Africa, it's war, it's famine, it's something terrible. But is that what this continent is all about? I'm pleading with the media: Bring out the good and the positive of Africa, because Africa is the future of the world!"
That plea applies not only to media professionals, but to everyone.
As a footnote, Poreku spoke with Allen at a different moment during the March 22-25 conference about the role of women in the Church and much more, as part of a series of Facebook live videos we did from Notre Dame's Global Gateway Center in Rome. If you have 12 minutes, it's worth a watch: