Canonization of Romero by Francis cements enduring legacies of both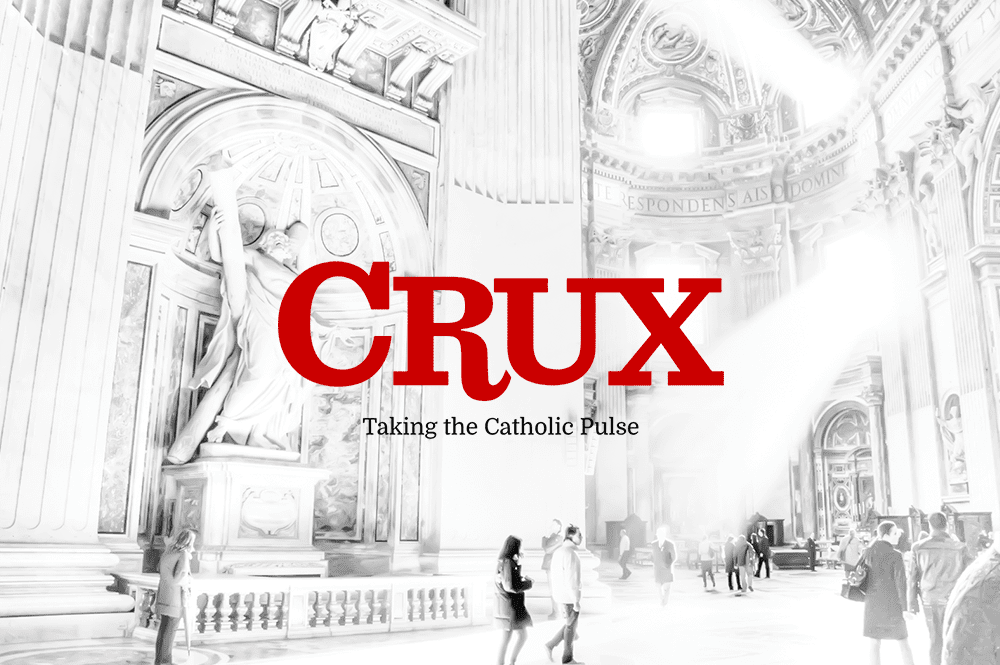 Wednesday's announcement that Pope Francis has approved recognition of a miracle that paves the way for the canonization of martyr Archbishop Oscar Romero does not only mean that Salvadorans will see their favorite son raised to "the glory of Bernini."  The rest of the world will also see Francis bestow a halo on the saint who arguably most embodies his pontificate.
It's reminiscent of when St. Pope John Paul II canonized his fellow Pole, Sister Faustina Kowalska, who launched the Divine Mercy devotion. So close was the link that John Paul himself was subsequently beatified and canonized on Divine Mercy Sunday.
In the case of Francis and Romero, we can point to three bonds uniting the pope and the new saint in far-reaching ways.
First, in the most general sense, Francis and Romero come from the same time and place.  The time is the moment after the Second Vatican Council (1962-65), and the place is the Latin American Church attempting to interpret the council for its reality.
It has been fairly observed that the Latin American bishops' teachings at their 2007 conference at Aparecida, Brazil, for which then-Cardinal Jorge Mario Bergoglio of Argentina was the lead editor, have become the blueprint for Francis's papacy. Aparecida was preceded by two key conferences held at Medellin, Colombia, in 1968, and Puebla, Mexico, in 1979, which provided the playbook for Romero.
From Medellin and Puebla, we can trace the route to Aparecida on the same roadmap.  Francis and Romero are both sons of CELAM (the Latin American bishops' conference, in its Spanish acronym) and its magisterium.
Second, Francis appears to be deeply interested in Romero.
Speaking to Salvadoran pilgrims in October 2015, Francis revealed that he formed strong impressions about Romero in his earlier years.  Lamenting that the Salvadoran had been harshly criticized within the Church, Francis said, "I was a young priest and I witnessed this — he was defamed, slandered, soiled; that is, his martyrdom continued even by his brothers in the priesthood and in the episcopate. I am not speaking from hearsay; I heard those things."
Francis made his Romero awareness even more keenly evident in 2007 at Aparecida, when he reportedly told Salvadoran clerics that if he had been elected pope in 2005 (when it was rumored he polled second in that year's conclave), "the very first thing I would have done is order the beatification of Archbishop Romero."
Francis was indeed elected pope in March 2013 and, in April 2013, he ordered the Romero cause, which had been sidelined, to resume its course. Since that time, Francis's personal interest in Romero has led him to vigorously promote the cause.
In August 2014, when asked about its status, Francis signaled publicly that "right now the postulators have to move forward, because there are no obstacles."  Salvadoran Church sources reported that Francis personally circulated orders directing Romero papers from various Vatican offices to be consolidated in the Congregation for the Causes of Saints, leading them to joke that the pope was taking a more active role than they were. When the cardinals and bishops of the congregation voted in favor of recognizing Romero as a martyr that February 2015, Francis had the decree delivered to him the same day for his approval.
Third, and not surprisingly, Francis and Romero share deeply felt values — above all else, an abiding passion for the poor.
When his papacy was just a few days old, Francis confessed, "How I would like a Church which is poor and for the poor!"  Forty years ago, in 1978, Romero declared, "we are never ashamed to say 'the Church of the Poor'."  The extent of Romero's work in defense of the poor — and the price he paid for it — will long stand as a testament to what the Church's social doctrine parlance refers to as the "preferential option for the poor."
In his courageous defense of the poor, Romero seemed to beta-test what would later become the programmatic staples of the Francis pontificate.  Francis insists that the Church must "go out" to the peripheries of the world; in 1980 Romero declared "a beautiful and difficult truth: that the Christian faith does not cut us off from the world but immerses us in it, that the Church is not a fortress set apart from the city," but, instead, "follows Jesus who lived, worked, battled and died in the midst of a city."
In his three years as archbishop, Romero abandoned the customary socialite circuit of his predecessors and traveled to the gritty urban centers and remote hamlets of his archdiocese, sometimes braving hostile military checkpoints to get there.
Francis preaches that the Church must "accompany" persons and groups historically shunned by ecclesial institutions as part of its evangelization; again, here's Romero: "The authentic Church is one that does not mind conversing with prostitutes and publicans and sinners, as Christ did—and with Marxists and members of the Bloc (a guerrilla group) and those of various political movements—in order to bring them salvation's true message."
Francis believes that the Church must seek authenticity by embracing humility and eschewing outward expressions of power and ambition.  He declined the Papal Apartments in favor of the Vatican guest quarters and adopted a dressed down take on papal ceremony based on this principle. For his part, Romero moved out of the episcopal residence and moved into a cabin on the grounds of a hospital for terminally ill cancer patients, where he lived in conditions of austerity, even by Salvadoran standards.
What may be the most important convergence between Francis and Romero, however, is not so much a perfect pairing as a thematic offset.  Perhaps more than any other value, Francis is identified with what he has called "a Kairos of Mercy:" Francis believes that our age represents a propitious moment for the Church to showcase God's inexhaustible willingness to forgive us our failings.
Romero, however, emphasized, not mercy, but justice—a value usually considered the theological counterpoint to mercy. Preaching penance and conversion, often in fiery language, Romero insisted, "if this observation of Jesus were ever valid, then it is certainly now, at this time in El Salvador, when everywhere life is endangered:  Repent!  Let us not be found on the path of sin and injustice, much less on the path of crime and disorder!"
To be clear, neither man espouses one virtue to the exclusion of the other; indeed, both would recognize the linkage between the two.  However, it is undeniable that Francis is perceived as an angel of mercy, and Romero as a prophet of conversion and repentance.
Yet even where their approaches differ, Francis and Romero aim for the same objective:A Church that is both relevant to the modern world as well as faithful to the gospel.  Romero's canonization by Francis, therefore, may consolidate both men's enduring legacies.
Carlos X. Colorado is a Salvadoran-American attorney who lives and works in Los Angeles. His blog, Super Martyrio, has followed Romero's canonization cause.