Ghana's bishops urge youth not to leave the country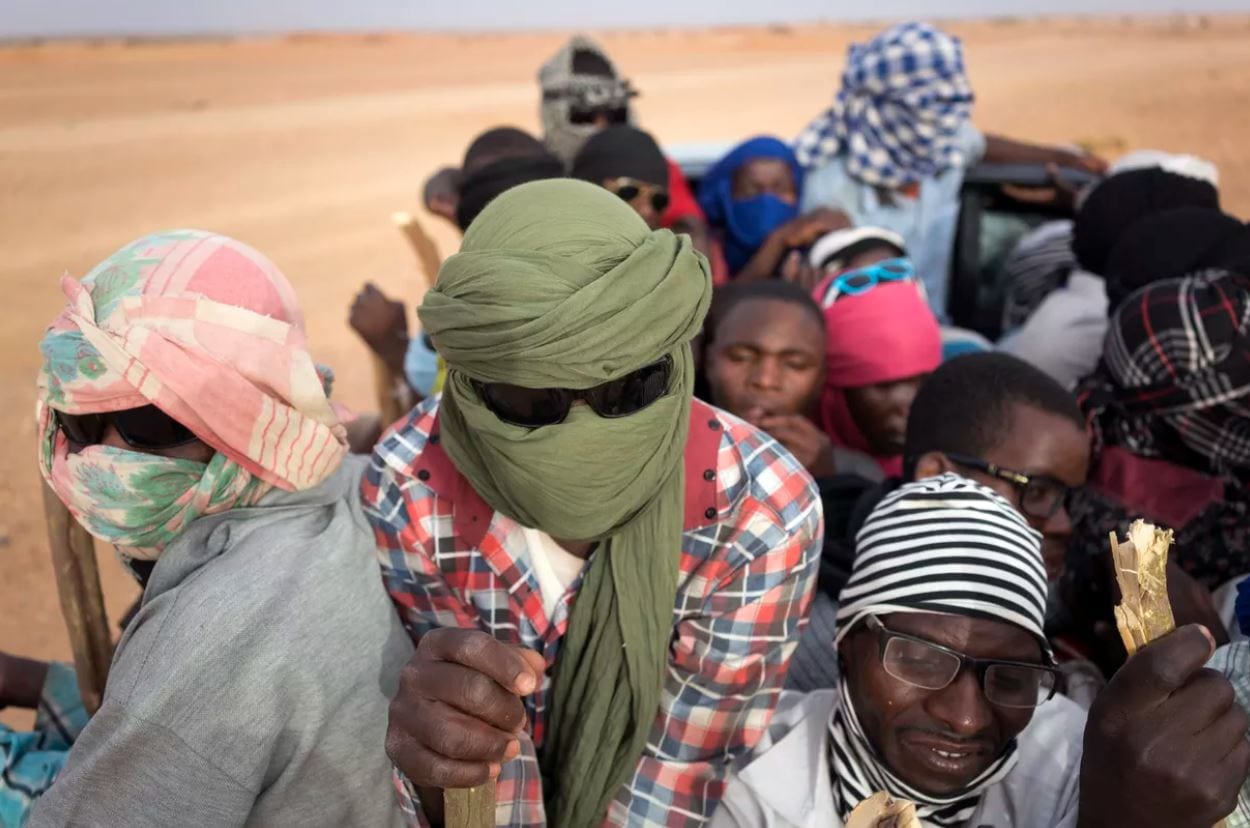 YAOUNDÉ, Cameroon – Bishops in Ghana say young Ghanaians attempting to emigrate to Europe is hurting the country.
The West African country's bishops' conference made the statement during a Nov. 9-16 plenary assembly in Brong Ahafo region, which has been particularly hit by the phenomenon.
"Our meeting in Techiman (an area found in the Brong Ahafo region) offered us the opportunity to hear the lamentations of traditional and political authorities, the host bishop and other stakeholders about the spate of irregular migration in Techiman, Nkoranza and the Brong Ahafo region as a whole," the bishops said.
According to the Ghana Immigration Services, at least 4,000 Ghanaians were repatriated from Libya alone in 2017. Out of those, 1562 were from the Brong Ahafo region.
Reports of African migrants dying from hunger in the Sahara, drowning in the Mediterranean Sea, and facing robbery and rape as they try to make their way to Europe are common.
"We are saddened by the unfortunate loss of lives in the desert and the Mediterranean Sea of young men and women embarking on these perilous journeys. We share the anxieties of families who have lost contact with their relatives, who left for these journeys and pray for their safe return. As part of our commitment to minimize the high level of migration in this part of our country, we have instructed Caritas Ghana, our development and relief organization, to prioritize actions to address this menace in the Brong Ahafo Region and the entire country," the bishops said.
Samuel Zan Akologo is the director of Caritas Ghana.
"The Brong Ahafo Region in Ghana has the highest incidences of illegal migration," he told Crux.
"In one single repatriation from Libya in 2017, those from the Brong Ahafo Region alone accounted for more than a third. Two towns in Brong Ahafo (Techiman and Nkoranza) in Techiman Diocese are notorious for their open recruitment centers. 700 irregular migrants were repatriated from the USA alone in a single swoop. There are still many awaiting repatriation," Akologo said.
The Caritas director said the International Organization on Migration (IOM) continues to report on high incidences involving Ghanaians either rescued or who have perished. He described the situation as "calamitous."
The IOM ranks Ghana as one of the countries with the highest number of illegal migrants in Libya. The country came 5th in the ranking: Niger topped the list with 78,723, followed by Egypt, which had a total of 78,616.
Since 2014, more than 400,000 African migrants and refugees have crossed the Mediterranean from Libya to Italy. About 15,000 deaths had been recorded globally since 2014 as a result of illegal migration, according to the IOM.
The National Officer for the IOM, Kojo Wilmot, said it is impossible to get an accurate count of the number of Ghanaians who have died attempting the journey.
"The situation is dire. The problem is that we don't hear a lot about Ghanaian migrants losing their lives. This is because, a research we've done shows that most Ghanaians because of their quest in seeking asylum in other countries, once they make it known that they are Ghanaians, their chances of being granted asylum is very minimal, and so they take up other nationalities. But with evidence that we have with the returnees that we work with, a lot of Ghanaians are part of this calamity where lives are being lost in their quest to seek greener pastures," he said.
Akologo told Crux that several factors lead people to seek a better life outside of Ghana, including "high youth unemployment, high poverty of families, loss of family livelihoods in some places due to land grabbing, social pressure based on notions of success and achievement from migration, loss of trust and confidence in the national governance to deliver well-being."
He said it is not just the lost lives – the agricultural sector has been left with aging farmers as young people migrate, family ties have been broken, and the country faces an additional economic burden managing repatriated irregular migrants.
Akologo said Caritas will be carrying out information campaigns on the issue of irregular migration with the intent of stopping Ghanaians from engaging in the dangerous activity. The Catholic charity also carries out advocacy towards the government, urging it to implement the National Migration Policy.
Launched in 2016 with the assistance of the IOM, the policy is supposed to manage the country's internal, intra-regional and international migration flows, promoting the benefits and minimizing the costs of migration.
Yet there has been little progress.
Akologo said Caritas is helping set up an Emergency and Rapid Response and Information Center to provide timely and credible information to youth considering irregular migration. It will also help teach alternative skills development for returned migrants to integrate them into their societies. In addition, Caritas will also offer psychological and social support to returned migrants.
"We also have plans to set up a temporary shelter for repatriated migrants. The bishops' conference has offered land and a small structure, but Caritas Ghana lacks resources to rehabilitate the place to make it more habitable," he said.