LAGOS, Nigeria – For a Nigerian priest who was shot and burned to death Jan. 15 by Islamic terrorists inside his own rectory, it was hardly his first brush with violent anti-Christian persecution in Africa's most populous nation.
Father Isaac Achi, who was murdered at 3:00 a.m. at Ss. Peter and Paul Parish in Niger State, had previously been the pastor at another parish outside the capital city of Abuja which was the site of a Christmas Day bombing in 2011, which left 44 people dead and at least 60 injured.
Responsibility for that attack was claimed by Boko Haram, Nigeria's home-grown Islamic insurgency which is believed to be responsible for 35,000 deaths since it began its violent campaign aimed at establishing an Islamic caliphate in the country.
In response to the threats, Achi continuously preached a non-violent message.
In a homily delivered during a memorial service for victims of the attack at St. Teresa's Church in Madalla, an Abuja suburb, Achi urged Christians "to learn to forgive those who deliberately hurt them."
"Those who perpetrate evil against the state and innocent citizens require prayers from Christian faithful," he said that day.
Two years later, Achi was kidnapped by a militant group operating in the Madalla area, but released later the same day.
In that context, Achi's violent death a decade later seems a tragically predictable end to a life spent on the front lines of Nigeria's increasingly perilous environment for Christians and their clergy.
Achi was one of two priests inside Ss. Peter and Paul Church when a band of roughly 15 armed men arrived Sunday. The other, Father Collins Omeh, sustained gunshot wounds while making his escape, and later recounted what happened.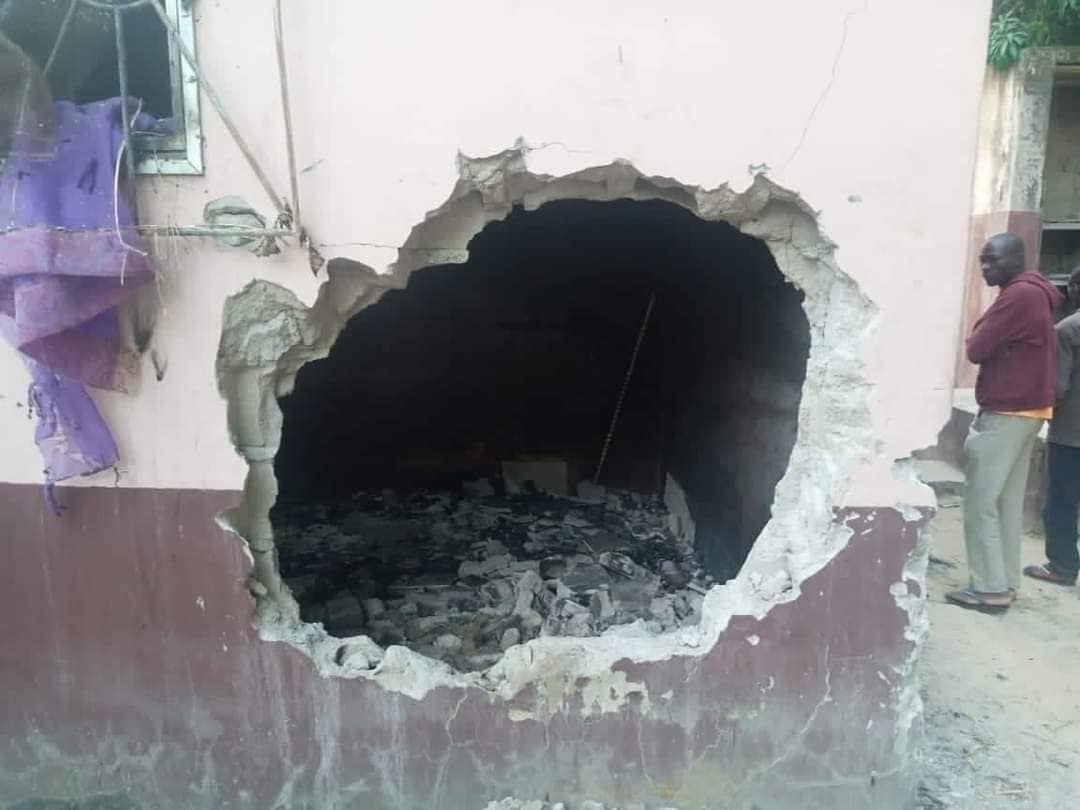 According to Omeh, the gunmen arrived shouting "Allahu Akbar" and confronted him in his living quarters, demanding that he lead them through a hole in roof to Achi. Eventually, he said, they gained access to Achi's quarters and held both priests at gunpoint.
During that time, Omeh said, the two priests prayed together and heard one another's confessions. Afterwards Achi urged Omeh to try to escape, taking a gunshot wound to his chest while Omeh was shot in the shoulder while successfully getting away. This angered gunmen then set the rectory on fire, leaving Achi to die from his wounds, the flames, or both.
Omeh said it took local police hours to arrive on the scene, despite being called several times. Christian leaders in Muslim-dominated northern Nigeria say such delays are routine in responding to their reports of violent attacks.
Achi's death comes amid a spate of violence in Nigeria, in which hundreds of Christians have been killed or kidnapped by Boko Haram and other Islamist sects. For many Nigerian Christians, the incident once again raises the question of why are the country's security agencies are seemingly unable to successful combat the terrorists.
Some claim that security agencies are actually complicit in the violence, because they are profiting from it and that the "Islamization agenda" suits them because the agencies are dominated and run by the same Hausa and Fulani ethnic groups which dominate Boko Haram and other Islamist movements.
Just before Achi's murder, representatives of the Catholic Bishops Conference of Nigeria visited President Muhammadu Buhari in Abuja.
During the meeting, the bishops told Buhari, a Muslim and former army colonel who ran on anti-corruption platform and pledges of law and order, that "our church personnel have been frequent victims in terms of kidnapping or outright murder."
"The Owo – Ondo State Catholic Church massacre on Pentecost Sunday, June 5, 2022, [which claimed 40 lives], is still very fresh in our hearts," the bishops said.
Nigeria is scheduled to hold elections for the national Presidency, Vice Presidency, Senate, and House of Representatives on Feb. 23, with state-level voting to follow on March 11. Security is expected to be a major issue in all these races.