Cardinal Müller: Francis should engage with populists after election landslide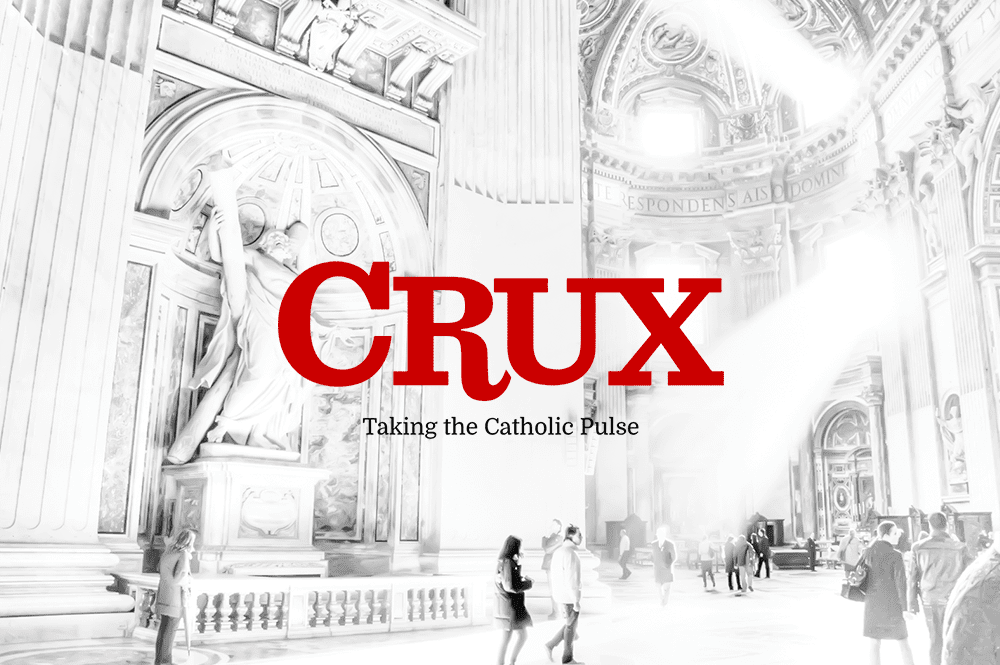 ROME – Many headlines in Italy declared Pope Francis the real loser in the wake of the local elections for the European Parliament, as the ruling populist and anti-immigration party grabbed the majority of the votes.
The May 20-26 elections across Europe saw moderates victorious at the EU level, but in Italy, Poland, and France populist parties swept the votes, showing that Francis's message of welcoming and integration for immigrants does not resonate in these historically Catholic countries.
In Italy, the right-wing populist party Northern League took home over 33 percent of the vote – remarkable given Italy's usually fragmented politics – with the pro-European Democratic Party (22 percent) and the left-wing populist Five Star Movement (18 percent) lagging behind.
Now that the preference of Italians is clear, the local church is divided. While some bishops condemn the Northern League and its leader, Matteo Salvini, for its anti-immigration and nationalistic rhetoric, others insist that Francis and the Italian Church can no longer ignore them.
"I thank the Man up there, with no exploitations," Salvini told reporters, while kissing a rosary as the EU election results came in, on May 26.
The Italian Vice Prime Minister had already gotten into trouble for kissing the rosary and waving the Bible before, and the Italian bishops had scolded him by condemning his anti-immigration policies as "anti-Christian."
RELATED: Italy's Catholic establishment faults Salvini for rosary
But according to German Cardinal Gerhard Müller, former Prefect of the Congregation for the Doctrine of the Faith under Pope Benedict XVI, it's time for the Italian Church – and Francis – to make peace with Salvini.
"In this moment, the Church is engaged too much in politics and too little in faith," he told local newspaper Il Corriere della Sera in a May 28 interview.
"A Church authority cannot speak in such an amateur way about theological questions and especially it must not intrude in politics, when there is a democratically legitimized parliament and government as there is in Italy," Müller said.
"It's better to talk with Salvini, discuss, or correct him when necessary," he added.
Francis has never officially met with Salvini in person, and even though it's not required for a pontiff to meet with the Italian leadership, it's very unusual in a country where the Church and state have usually walked hand-in-hand.
RELATED: Pope blasts fearful, 'racist' attitude toward migrants
"It's curious that the pope has received the most secularist people, and not Salvini," Müller said. "He dialogues with the Venezuelan regime, or with China which places millions of Christians in re-education camps, destroys churches, persecutes Christians."
"But here in Italy, we're not in China. You must speak with everyone in a spirit of fraternity," he said.
Müller criticized what he described as Francis's "magic circle," in particular Father Antonio Spadaro, who heads the Jesuit magazine Civiltà Cattolica, and Cardinal Gualtiero Bassetti, who presides over the Italian Bishops' Conference.
According to the German prelate, calling a baptized and confirmed person not Christian because of their political leanings is "bestial" and the Church "can only warn but not ostracize" when it comes to immigration.
"There are countries that wish to de-Christianize Italy and Europe, while Salvini referenced the patrons of the European Union, its Christian roots," Müller said about the politicians' Bible-brandishing and saint namedropping antics.
"I prefer those who speak of Christian tradition to those who remove it," he added.
Müller's view is reflected in many of the hundreds of people who attended the World Congress of Families that took place in Verona in March or the people who "booed" when Salvini mentioned Francis during a speech before the Cathedral in Milan during the buildup to last weekend's polls.
Salvini's oath to "defend life" at a European level, his opposition to LGBT rights, and emphasis on traditional Christian values have caught the attention of the more politically active Catholic factions in Italy.
How long the pope and the Italian bishops will be able to continue their "Cold War" against Salvini is unclear, especially as important ethical debates concerning euthanasia loom over the country. For the time being, Francis's supporters continue to criticize the Northern League.
"It's not enough to display the Gospel and the rosary to call yourself a Catholic politician," said Jesuit Father Francesco Ochetta on the Italian Bishops' channel Tv2000 May 27.
"For us, the strongest political page in the Gospel is that on the Good Samaritan," he added.
Follow Claire Giangravè on Twitter: @ClaireGiangrave
---
Crux is dedicated to smart, wired and independent reporting on the Vatican and worldwide Catholic Church. That kind of reporting doesn't come cheap, and we need your support. You can help Crux by giving a small amount monthly, or with a onetime gift. Please remember, Crux is a for-profit organization, so contributions are not tax-deductible.