Catholic politician in the Netherlands seeks leadership of left-wing party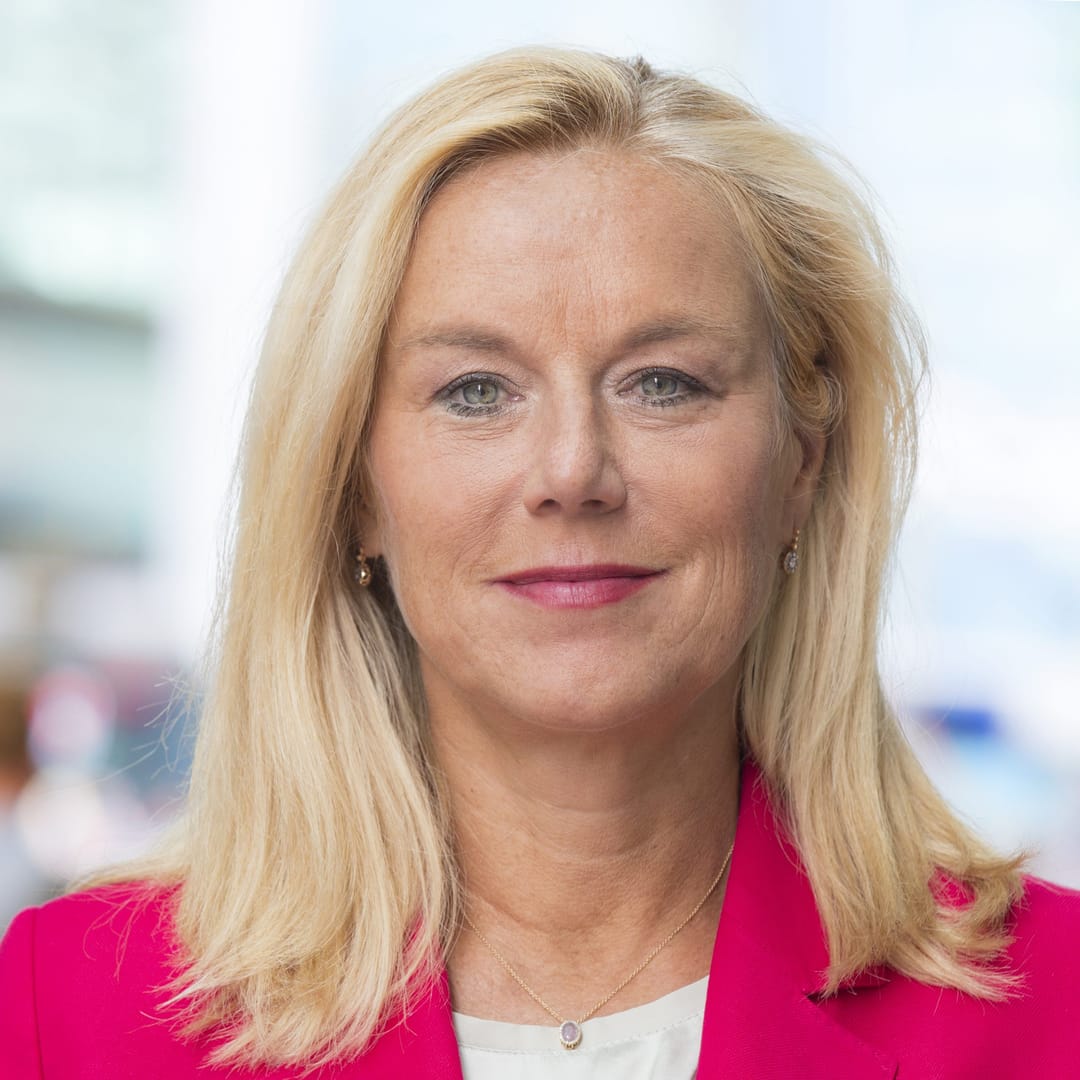 More than a few eyebrows were raised in Dutch Catholic circles, when word came out of Sigrid Kaag's candidacy to become the party leader of D66, a social-liberal party of The Netherlands known for its anti-religious attitude. Kaag, a big favorite for the leadership role, is a "deliberate liberal" and a practicing Catholic at the same time, and many were wondering if those two things can really go hand in hand?
On June 21, 2020, Kaag announced her candidacy to become the party leader ahead of the Dutch general elections scheduled for March 17, 2021. In her announcement, Kaag explicitly stated her wish to become the first female Prime Minister of the Netherlands.
The Dutch probably won't associate Kaag's party with the Catholic faith, or with any faith for that matter. As the party writes on its own website: "The party consciously sought – and still seeks – to break the power of traditional class and religious alignments." Still, it's this party to which Sigrid Kaag's heart has belonged for years. She has been an active politician since 2017 and is currently the Dutch Minister for Foreign Trade and Development Cooperation.
However, Kaag, who is fluent in six languages and married to a Palestinian atheist, still thinks her choice for D66 in 2017 was a logical one.
"I believe people have been given the knowledge and the power to express their own talents. People therefore are responsible themselves for doing the right thing and refusing to do the wrong thing," she said.
She has always been a person of faith, she told the Dutch Catholic weekly Katholiek Nieuwsblad in an interview on her way to Rome, where she also visited the Vatican.
"I was born and raised a Catholic. My father studied at the conservatory, but also at the Catholic music school. As an organist he was often involved in the Latin High Mass and as a girl I gladly went along to help. I was often an altar girl for practical reasons: The robes fitted me. As a girl I was tall enough, while the boys were all too small. So, faith came to me in my youth. It has always stayed with me."
When her eyes were opened to all the suffering going on in the world, she said she did wonder where God was in all of this. Still, she kept the faith.
"Like Mary. I cannot say that she is my example in this earthly 21st century, but I connect a lot to her suffering. As a human and a mother, she made the ultimate sacrifice. In Mary's suffering, I recognize the suffering of people and the feeling of being forced to look on in pain, while still trusting God."
While studying Middle Eastern studies in Cairo, faith was always a resting point for her. And she still regularly lights a candle or prays, also to the saints. She admits she doesn't read the Bible much. In that sense, she thinks Protestants are "better Catholics. They have better knowledge of the biblical texts." She says she uses the Bible à la carte: "I regularly look up something."
Back in Cairo, she was a member of a choir, which brought her into contact with the Coptic Christian community. The great thing about the Middle East, she notes, is that faith is a part of almost everyone's identity.
"If you live in a predominantly Islamic country, and I say this without any cultural prejudice or judgment, it is sometimes pleasant to go to church. It's something you recognize from your childhood. It gives a sense of security."
The severe persecution of the Coptic community in Egypt is therefore a matter close to her heart. Kaag says she supports the community, but she does so on a personal basis, and not as part of her current portfolio: "That wouldn't be appropriate."
She separates her personal faith as much as possible from her work and her political decision making.
"I've had to negotiate all my life about complex issues. It doesn't help taking your personal emotions and feelings into the matter. That is a private matter," she said.
Nevertheless, the liberal Catholic hopes that her faith will resonate in her political choice for humanity.
"Also, in the way I strive for equal opportunities for everyone. Those are core values, which I believe you can shape in a humanistic way, but at the same time can be inspired by faith," Kaag explained.
She recognizes the importance of religion in the fight against undesirable practices, such as persecution, female circumcision, and child marriage.
"Faith can also be used to empower people to change things based on their own values. In other words, to have a positive effect, to bring about certain behavior," she said.
Kaag is convinced that "things come to you for a reason", but she finds it disrespectful to see her political career as a secular calling.
"Politics is not a sacred mission. It is too earthly for that. Especially the way politics are often practiced today. I mean that it is often too much about material things. A calling is about something bigger than yourself. A way of sacrificing yourself. I think politics is never like that."
When asked, she told Katholiek Nieuwsblad the secular nature of your party has never bothered her.
"On the contrary. This is a party where all movements and beliefs are welcome. I have always found that very pleasant, and I have never felt my faith and my politics to be incompatible. So, I am not afraid to say that I am a Catholic. I dare not say if I have one with me now, but in most handbags, I have one or two rosaries," Kaag said.
In her youth, she said she learned not only to take responsibility, but also that things happen as they should.
"Whoever you are, you need to keep an eye out for the other person. That is also what I have been told, that you take care as much as possible of people who are vulnerable. That is something that's important to me. And still you fail. That's what happens in life. You have to dare to remind yourself that you are a person who makes mistakes," she said.
When the Dutch Catholic weekly asked her if that is because you learn something from your mistakes, Kaag answered in the affirmative.
"Yes. Yet I don't know if people in general do. Just look at the hardening and roughening of society. When I look at the core of society, and how we are developing, then it's important that we uphold those values. It determines who we are as humans."
When asked why many Christians denounce her political party because its views run counter to their beliefs, he reacted with a little surprise.
"Perhaps it is because D66 has made some smaller proposals in the past that, when added together, may give the impression that everything related to faith should be banned from politics," she said.
Katholiek Nieuwsblad the pressed the politician on the D66's views on medical ethics, which include support for abortion and euthanasia.
"We have made certain choices in the Netherlands in matters such as abortion and euthanasia. I support that. I believe in the self-determination of every person, but I do not impose it on others," Kaag replied.
"No one should ever get the idea that coercion is behind it. Matters like assisted suicide for healthy people over 75, requires careful consideration for example. And my party does that."
She was referring to a bill submitted by a member of D66 in July that would allow healthy individuals over the age of 75 to request assisted suicide.
"Everyone realizes that finesse and mutual understanding are paramount in such sensitive themes. It's about life and death, it doesn't get any bigger than that," she said.
"D66 may be a secular party, but at the same time we – all political parties – must continue to realize that faith has a place in many people's lives. I have seen this in all places in the world where I have lived and worked. In politics I hope to make my voice heard and to balance out the debate," Kaag added.
This article was originally published in the Dutch Catholic weekly Katholiek Nieuwsblad on July 17th, 2020. It was translated for Crux by Susanne Kurstjens – van den Berk.