Despite lockdown, priests facing the risks to provide assistance to faithful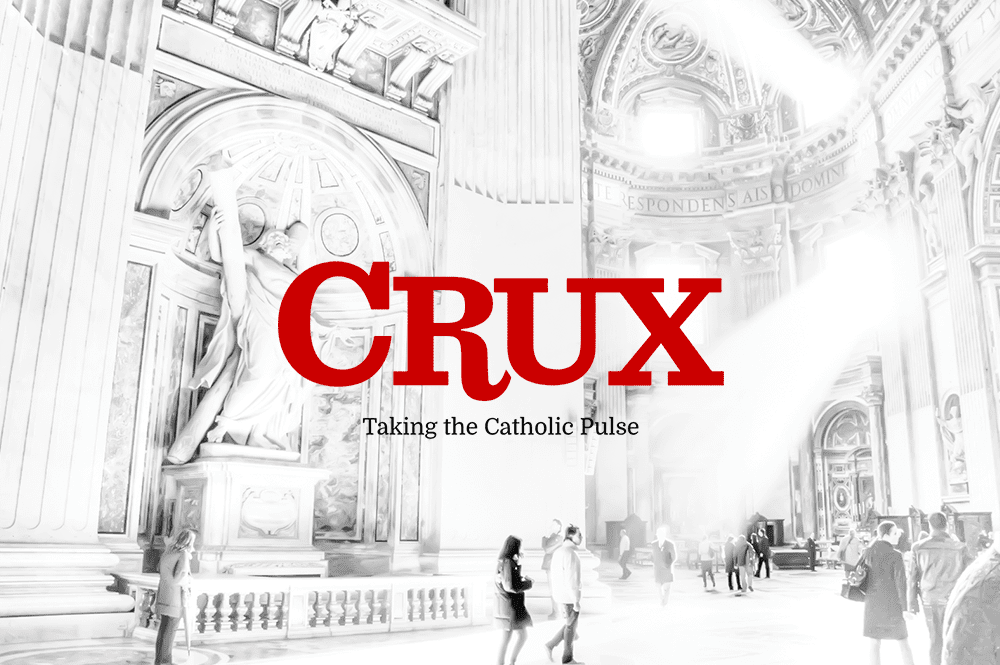 ROSARIO, Argentina – Although the public celebration of the Mass has been suspended in much of the world to curtail the spread of the COVID-19 coronavirus, Catholic priests are still trying to minister to their flock, even at the risk of their own health.
Donned with protective gear, many priests are continuing to give the last rites. Many dioceses, such as Santiago in Chile, have been giving special training in conjunction with healthcare professionals so that priests can visit hospitals and hospices with minimal risk to themselves or their patients.
A priest in Buenos Aires, Argentina told Crux this weekend that he went to a hospital on Friday after a nurse called him crying over the fact the authorities wouldn't allow a patient's family to visit.
The Argentinian authorities could prosecute the priest for breaking the country's mandatory quarantine regulations – which he insists he as otherwise kept –  but "desperate times call for desperate measures, and I couldn't leave that desperate call unanswered."
Hundreds of clergy around the world have paid the ultimate price for answering similar calls: At least 109 priests have died in Italy, and the Spanish bishops conference announced Monday that scores of priests have died in recent weeks, with their deaths "in one way or another being related to their ministry" during the coronavirus crisis.
According to Valladolid Auxiliary Bishop Luiz Argüello, spokesman of the Spanish bishops' conference and auxiliary bishop of Valladolid, the number of diocesan and religious priests who've died "in the normal exercise of their ministry" or "those who have been closest to people infected before the confinement took place and then present in various places where the possibilities of contagion were greater" is between 65 and 75.
This number, Argüello said, doesn't include the "many older priests who have died in residences, houses for religious, and retired priests," and whose death has been "surely linked to this disease."
The prelate spoke with journalists through a video conference.
During the virtual meeting, Argüello also issued an appeal for politicians to put reality above their ideologies. He insisted that society will not be the same after the pandemic is over, and said that it's important to look ahead and start planning for what will be a global health and economic crisis.
"We are all called to action," he said, noting that bishops and priests are no exception. For this reason, the Spanish bishops' conference has asked dioceses to donate part of their clerics' salaries to those suffering the consequences of COVID-19.
"It's a call to give a step forward in generosity that implies donating a portion of our salaries or a fixed amount for a while," he said. "After we've done so ourselves, we can issue the same call to society as a whole."
This request is similar to one made by Polish Cardinal Konrad Krajewski, responsible for the pope's charitable efforts in Rome. He asked high-ranking Vatican officials to donate an entire month's salary to the pope's main charity. As Crux reported on April 8, the cardinal said that if the around 250 prelates that make up the Cappella Pontificia [Papal Chapel] donated their salaries, he could raise $750,000.
Though Krajewski hasn't confirmed how many of the officials agreed to his proposal, the Vatican has already announced that with the money raised, the pope had donated ventilators to various hospitals in Syria, Jerusalem and Bethlehem, as well as diagnostic equipment to Gaza.
The Polish cardinal, who was told by Pope Francis at the beginning of his tenure to "sell his desk" because his job would be out in the streets, is continuing to help the homeless and those in need during the COVID-19 crisis.
As Crux contributor Paulina Guzik reported on Twitter, Krajewski spent Holy Saturday unloading donations for migrants in the outskirts of Rome. Many of them have been infected with the coronavirus, and have little to no access to healthcare. "I unloaded all day because nobody had the permits … Neither did I!" he said.
But money is not all the clergy can give: In Argentina, the Emergency Priestly Service – which goes by different names in different dioceses, but allows any person to request a priest by telephone – has gone from being a service available only at night to one that works 24/7.
In the diocese of Parana, for instance, there are 120 volunteers, 30 of whom are priests. This is triple the usual number.
"We have received more calls than usual but from people who are outside the radius of the emergencies that we were handling, people who want to speak, who ask for prayer," said Father José Barreto, who coordinates the service. "With the pandemic, the dialogue with people drowned by sadness and anguish has grown, so we give them words of comfort, encouragement."
He also said that when it comes to ministering beyond the phone, meaning, hearing confession or anointing the sick, priests must prudently discern when the cases are urgent or if the visit can be postponed. If more than one patient needs attention in one place, such as a hospital, priests must follow the necessary protocols.
Follow Inés San Martín on Twitter: @inesanma