Bishops applaud, deplore Trump's executive orders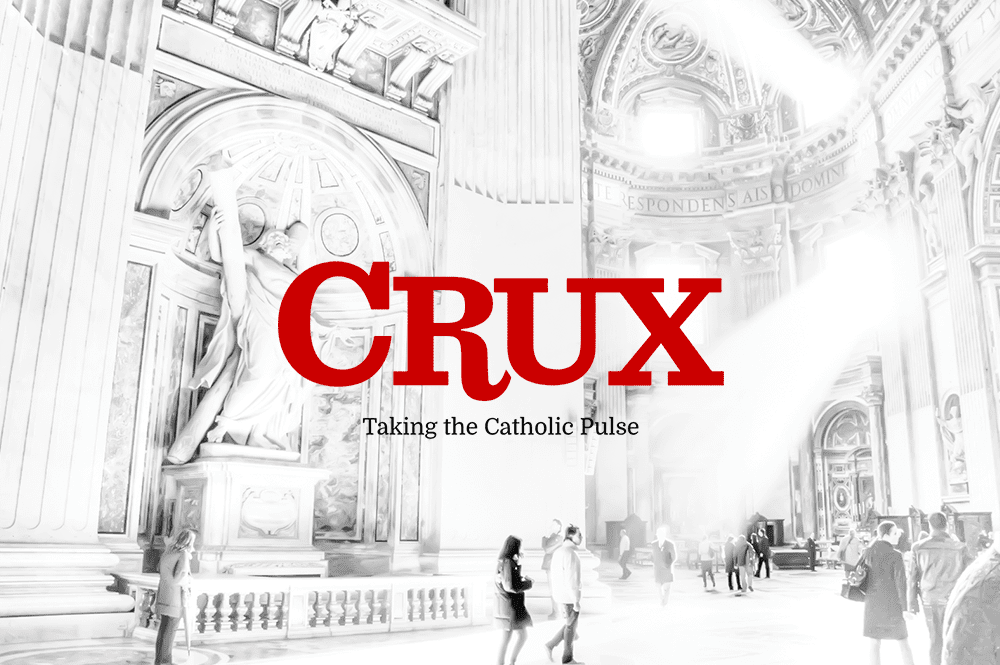 WASHINGTON, D.C. — In his first few days in office, President Donald Trump's flurry of executive orders drew both praise and concern from the nation's Catholic bishops, who commended a measure restricting international abortion funding but criticized two orders aimed at tightening the flow of illegal immigration into the United States.
On January 23 – three days after being sworn in as president, and in his first weekday of work in the White House – Trump signed an executive order restoring the Mexico City Policy, revoking one of the first actions that former President Barack Obama had made in office on that same date eight years earlier.
The directive that prevents U.S. international health aid from funding abortion services had been signed by then-President George W. Bush in 2001 and, in turn, revoked by Obama, and then restored again by Trump.
The policy was first enacted in 1984 during the presidency of Ronald Reagan, a Republican, and in the years since has either been restored by successive Republican presidents or revoked by Democratic presidents.
In his executive action, Trump directed the Secretary of State, "to ensure that U.S. taxpayer dollars do not fund organizations or programs that support or participate in the management of a program of coercive abortion or involuntary sterilization."
That action by Trump was praised by New York Cardinal Timothy Dolan, chairman of the Committee on Pro-Life Activities of the U.S. Conference of Catholic Bishops, who said in a statement that day, "We applaud President Trump's action today to restore the Mexico City Policy, which withholds taxpayer funds from foreign non-governmental organizations that promote or perform abortions overseas, (often in violation of the host country's own laws)."
New York's cardinal archbishop, who read a passage from the Book of Wisdom during Trump's inauguration ceremony, also said of the restoration of the Mexico City Policy, "This is a welcome step toward restoring and enforcing important federal policies that respect the most fundamental human right – the right to life – as well as the long-standing, bipartisan consensus against forcing Americans to participate in the violent act of abortion."
But two days later, Trump signed a pair of executive orders on immigration. One order directed that a wall be built along the U.S. border with Mexico to restrict illegal immigration, which he had promised repeatedly during his campaign rallies.
Calling illegal immigration "a clear and present danger" to the United States, Trump in that January 25 executive order said its purpose "is to direct executive departments and agencies to deploy all lawful means to secure the Nation's southern border, to prevent further illegal immigration into the United States, and to repatriate illegal aliens swiftly, consistently, and humanely."
Trump said that new immigration policy would "secure the southern border of the United States through the immediate construction of a physical wall on the southern border, monitored and supported by adequate personnel so as to prevent illegal immigration, drug and human trafficking, and acts of terrorism."
In response, Bishop Joe Vasquez of Austin, Texas, the chair of the USCCB's Committee of Migration and Bishop of the Diocese of Austin, said, "I am disheartened that the president has prioritized building a wall on our border with Mexico. This action will put immigrant lives needlessly in harm's way. Construction of such a wall will only make migrants, especially vulnerable women and children, more susceptible to traffickers and smugglers."
The USCCB statement opposing that presidential action noted that the approximately 2,000 mile-long U.S./Mexico border already has 700 miles of fencing and barriers.
Vasquez said that building such a wall "destabilizes the many vibrant and beautifully interconnected communities that live peacefully along the border. Instead of building walls, at this time, my brother bishops and I will continue to follow the example of Pope Francis."
"We will 'look to build bridges between people, bridges that allow us to break down the walls of exclusion and exploitation'," he said.
Also on January 25, Trump signed an executive order increasing federal enforcement and deportation actions against immigrants in the country illegally, especially those who commit crimes.
Trump in that order noted, "Many aliens who illegally enter the United States and those who overstay or otherwise violate the terms of their visas present a significant threat to national security and public safety.  This is particularly so for aliens who engage in criminal conduct in the United States."
In that order, Trump said that the government would attempt to restrict funding to jurisdictions that provide sanctuary to undocumented immigrants "in an attempt to shield aliens from removal from the United States."
Trump said those jurisdictions, which he and others have called "sanctuary cities," "have caused immeasurable harm to the American people and to the very fabric of our Republic."
Vasquez also strongly criticized that executive action by Trump on immigration, saying, "The announced increase in immigrant detention space and immigration enforcement activities is alarming. It will tear families apart and spark fear and panic in communities.
"While we respect the right of our federal government to control our borders and ensure security for all Americans, we do not believe that a large scale escalation of immigrant detention and intensive increased use of enforcement in immigrant communities is the way to achieve those goals." Vasquez said.
The chair of the USCCB Committee on Migration added that the nation's bishops "remain firm in our commitment to comprehensive, compassionate, and common-sense reform. We fear that the policies announced today will make it much more difficult for the vulnerable to access protection in our country."
Vasquez added a personal note to his statement, saying, "Every day my brother bishops and I witness the harmful effects of immigrant detention in our ministries. We experience the pain of severed families that struggle to maintain a semblance of normal family life. We see traumatized children in our schools and in our churches. The policies announced today will only further upend immigrant families."
In closing his statement, the Texas bishop offered words of solidarity to immigrant families.
"We will continue to support and stand in solidarity with immigrant families," he said. "We remind our communities and our nation that these families have intrinsic value as children of God. And to all those impacted by today's decision, we are here to walk with you and accompany you on this journey."
The president's actions, and the words of support and then concern from the nation's Catholic bishops for some of his first announced policies, came on the heels of Inauguration Day, when large crowds, including many Catholics, cheered the new president, followed the next day by the Women's March on Washington, which featured a larger crowd that also included many Catholics, where many voiced opposition to Trump.
Perhaps fittingly, the whirlwind of actions by Trump, drawing both strong praise in one instance and then strong opposition in another from U.S. Catholic bishops, came in the month of January, which draws its name from the Roman mythological god Janus, usually depicted with two faces looking in different directions.
The image of Janus might reflect the dilemma faced by the nation's Catholics, who are heartened by Trump's early action restricting abortion funding and disheartened by his early actions on immigration.