Bearing the financial burden that often blocks vocations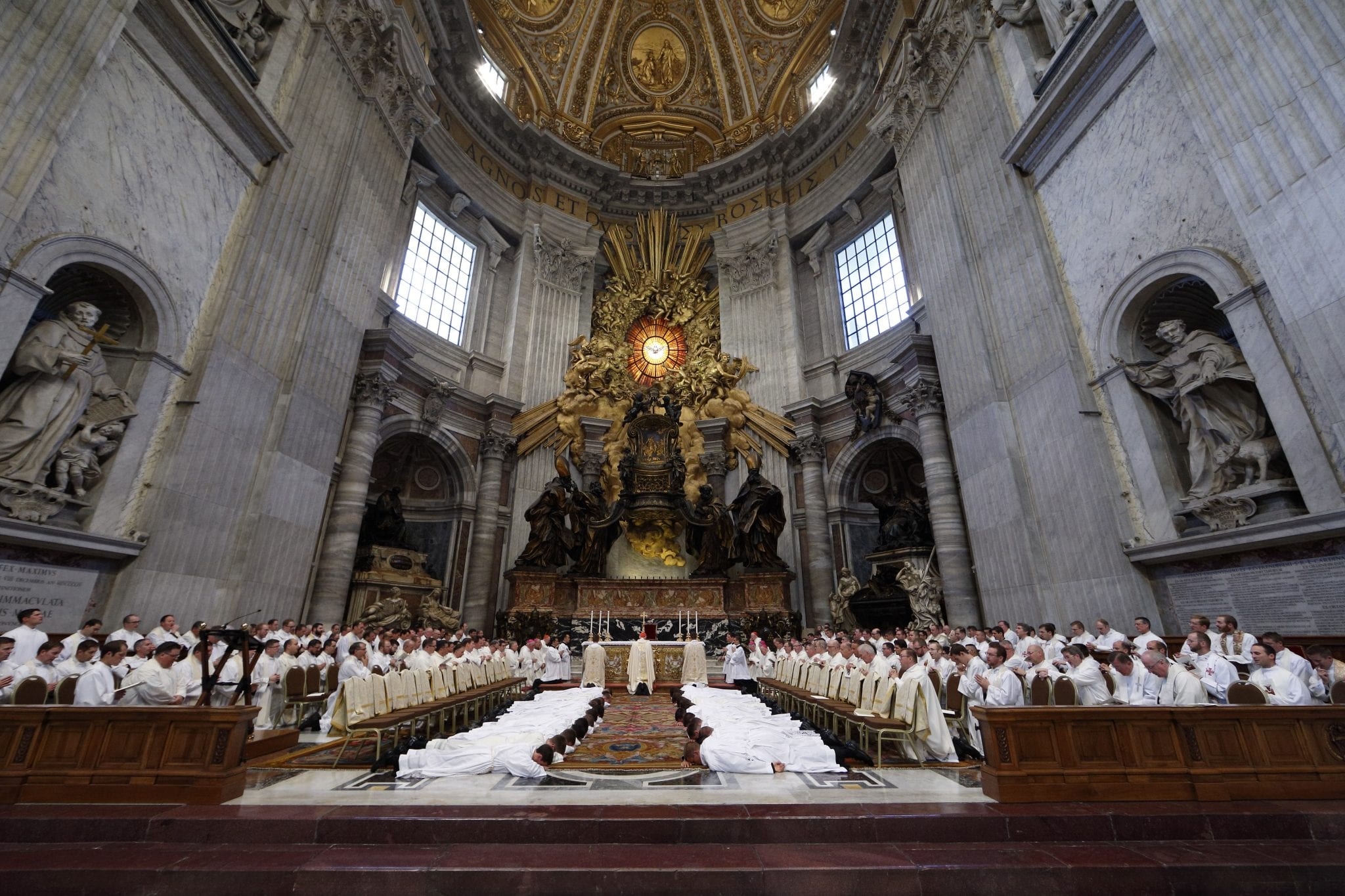 All of us have heard the sad stories of college graduates who live in their parents' basement and hold down a low paying job because they are burdened with debt from college. They can't get a job in their chosen career that pays enough. They live in a twilight world, burdened by debt, they can't afford to get married and can't afford to get established on their own.
Most of us don't realize that the same problem afflicts young people who aspire to the priesthood or religious life. The other day I had breakfast with a friend named Wil Bernhard, who has been accepted as a novice with the Dominicans. The problem is, he's soon to graduate from college not only with a degree in philosophy, but also with thousands of dollars of debt from his college loans.
Bernhard grew up in a family that converted to the Catholic faith when he was five. When he was seven, he was already an altar server and had a home altar set up where he would "play priest." He says, "Ever since I was young, I feel God has been calling me to the priesthood. This has been a constant desire in my life."
Instead of applying for seminary right after high school he attended Aquinas College in Nashville and majored in philosophy and theology. While there he got to know some friends who were Dominican friars. "I had come to know the Dominican Order in greater depth having visited the friars several times during my college years. The desire of priesthood increased with a sense of urgency, and I knew it was time to pursue my vocation."
The problem is, Bernhard had incurred debt for his college education and the religious orders simply do not have the resources to clear the debt of all those who apply for entrance. Some dioceses will help applicants for the priesthood, but their funding sources are also limited. Ironically, most religious orders expect their applicants to have a college degree. The aspiring novice therefore has to achieve that goal first, and in doing so he often incurs the debt that then inhibits his further progress to the priesthood or religious life.
A 2010 study ascertained that there are about 10,000 men and women in the USA each year who are discerning a vocation to the priesthood or religious life. Forty two percent of them are blocked because of the burden of education loans. The average amount owed is $60,000. Happily, the Labouré Society is a new Catholic enterprise working to help aspirants like Bernhard respond to God's call.
In 2001 Cy Laurent met a young woman who was called to serve Christ.  Like Bernhard, the young woman was hindered by her education debt. Hearing his own call, Laurent helped cover her expenses, enabling her to become a Carmelite sister. Laurent then began to search for other young men and women who were called to the priesthood or religious life, and with the help of fundraising experts, he developed strategies specially tailored to the needs of people pursuing a vocation, otherwise known as "aspirants."
As the ranks of aspirants grew, the newly formed Labouré Society began to take shape.  Operations were moved from Laurent's basement to donated offices in nearby Eagan, Minnesota, and a small staff was brought on board.  Currently, The Labouré Society helps dozens of aspirants each year to answer God's call.  Through an intensive training program, and with direct assistance from Labouré, people of all ages and walks of life are eliminating education loans and moving forward to pursue their dreams of serving Christ and the Church.
Bernhard explained how it works, "For legal reasons I don't get any funds personally. Instead, once I was accepted by the Labouré I was trained in ethical fundraising, how to share my personal story and raise funds for the society. My fundraising target is $60,000. My own debt is less than that, but we are all given the same target because it is a group effort. A group of aspirants works together for six months, then we are given an award that represents the work we put in. Once we begin training as a priest, brother, or sister the a debt payment is made every month. After three years of formation the rest of my college debt is paid off."
This process applies practical safeguards for both donors and recipients. It steers around the problem of inauthentic applicants, and applying the Catholic principles of solidarity and subsidiarity, it works with each aspirant to help them be financially responsible while encouraging a communal effort.
The society uses other means like financial advice, asset review, loan consolidation, and employment to help each aspirant clear their debt. The future priests, brothers, and sisters receive training and support from the society and from their fellow aspirants, so the process is not simply about money, but also about living by faith, working together, and trusting in God for answers to prayer.
Through their website, the society provides a platform for fundraising where they can post their vocation story, a personal video, and receive online donations. The present group of aspirants completes their appeal by the end of June. To check out the work of the Labouré society readers might like to click through to Wil Bernhard's page and learn about him and the other young aspirants.
When I first became a Catholic as a convert from the ministry of the Church of England I remember a Catholic layman saying, "In the Catholic Church don't wait to be asked and don't wait to be thanked. Just get on with what God has called you to do."
Cy Laurent's achievement in founding the Labouré Society is a great example of the principles of the Second Vatican Council in action. The pilgrim people of God are called to do what they can with what they have, where they are. As a layman, Laurent did not wait to be asked and did not wait to be thanked. As a result many young men and women are stepping up and stepping out to respond in faith to God's call.