U.S. Bishops urge caution on Republican-backed healthcare bill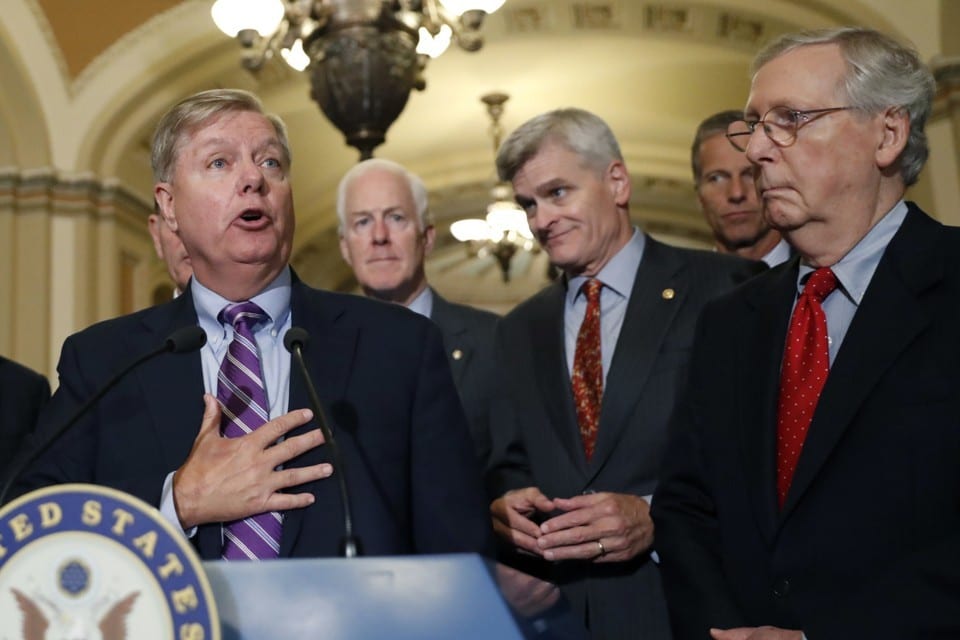 WASHINGTON, D.C. — As the United States Senate moves closer toward a vote on the Republican-backed Graham-Cassidy bill on health care, the United States Conference of Catholic Bishops is urging caution.
In a letter sent on Thursday, Cardinal Timothy Dolan of New York, Archbishop William Lori of Baltimore, Bishop Frank Dewane of Venice, Florida and Bishop Joe Vásquez of Austin said the bill in its current form would cause direct harm to the nation's poor.
"Think of the harm that will be caused to poor and vulnerable people," the bishops said.
The fact that the letter was signed by bishops leading four major committees—pro-life activities, religious liberty, domestic justice and human development, and migration—is indicative of the wide range of concerns the bishops are weighing when considering any proposed changes to healthcare.
The current bill, introduced by Republican Senators Lindsay Graham, Bill Cassidy, and Dean Heller, redirects the control over the healthcare market to individual states and allows states to opt out of many of the provisions of the Affordable Care Act.
In particular, the bishops criticized the "Medicaid "per-capita cap" that is a part of the current bill.
"A distinct feature of the Graham-Cassidy bill is the use of block grants to states in place of premium tax credits, cost-sharing subsidies and the Medicaid expansion. While flexibility can be good at times, these block grants will result in billions of dollars in reductions for those in health care poverty," they wrote.
"Our country can ill afford to put access to health care for those most in need in jeopardy this way; the costs to our communities, including public and private organizations at all levels, will be too high," they continued.
While the letter was primarily dedicated to addressing the serious concern the bishops have with the proposed legislation, they did offer praise for its "positive features," most notably the fact that it includes no federal funding for abortion.
Earlier this week, Bishop David Zubik of Pittsburg also criticized the bill, stating that the bishops "have endorsed universal health care since 1919."
Zubik noted that he was amendable to healthcare reform, himself being the plaintiff of a Supreme Court case challenging aspects of the Affordable Care Act for its violations of religious liberty.
"My name is on a Supreme Court case seeking to reform the Affordable Care Act so that it respects religious freedom, but I have always recognized that its core mechanisms benefit millions of us, said Zubik.
While Senate Majority leader Mitch McConnell has said he intends to hold a vote on the bill next week and President Donald Trump has indicated he would sign the legislation into law, the bishops strongly rejected this fast-tracked plan.
"Decisions about the health of our citizens—a concern fundamental to each of us—should not be made in haste simply because an artificial deadline looms," they wrote.
"The common good should call you to come together in a bi- partisan way to pass thoughtful legislation that addresses the life, conscience, immigrant access, market stability and affordability problems that now exist. Your constituents, especially those with no voice of their own in this process, deserve no less," they concluded.