Michigan priest ordered to trial on embezzlement charges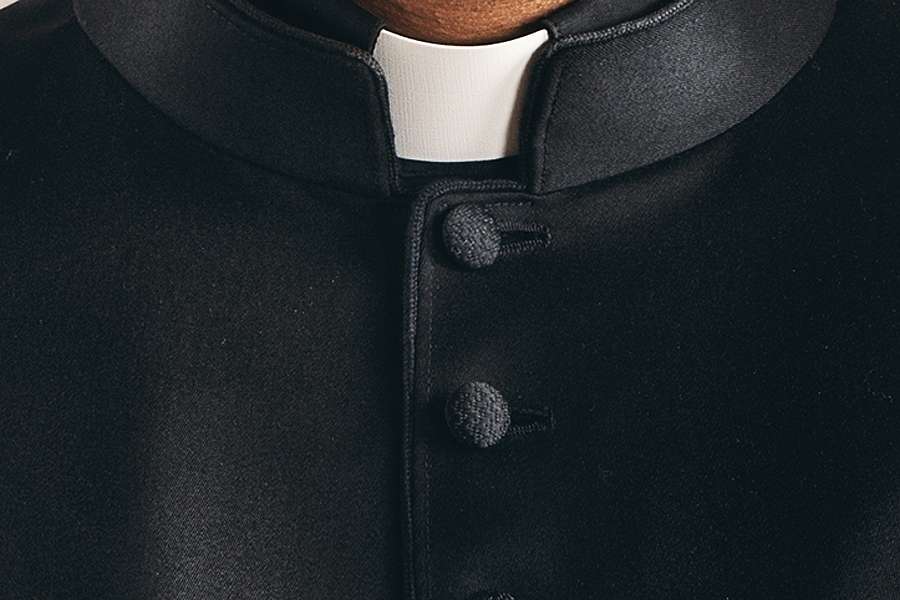 MASON, Michigan — A Michigan priest who lives at a property worth more than $1 million was ordered to trial Friday on embezzlement charges.
Father Jonathan Wehrle is charged with six counts of embezzling $100,000 or more from St. Martha Church in Okemos, east of Lansing. Judge Donald Allen heard evidence over four days and said there was enough to send the priest to trial.
Auditors have said more than $5 million is missing from the Roman Catholic parish.
The priest lives in an 11,000-square-foot (1000-sq.-meter) home on 10 acres (4 hectares) in Williamston. The judge called it "pretty fancy stuff."
Defense lawyer Lawrence Nolan said Wehrle had family money and an agreement with a bishop, now deceased, to use church funds for a private residence. Priests typically live in a rectory next to the church, but St. Martha didn't have one.
Police said bills for work on the property matched checks written from St. Martha. The house has six bedrooms, 12 bathrooms, 10 fireplaces and three barns.
"I've never seen anyone that was embezzling keep meticulous records of everything they were charged with having embezzled," Nolan said.
Assistant prosecutor Andrew Stevens said Wehrle started St. Martha in 1988 and had "maintained pretty autonomous control" for nearly 30 years.