Catholic leaders urge Congress to adopt budget that protects the poor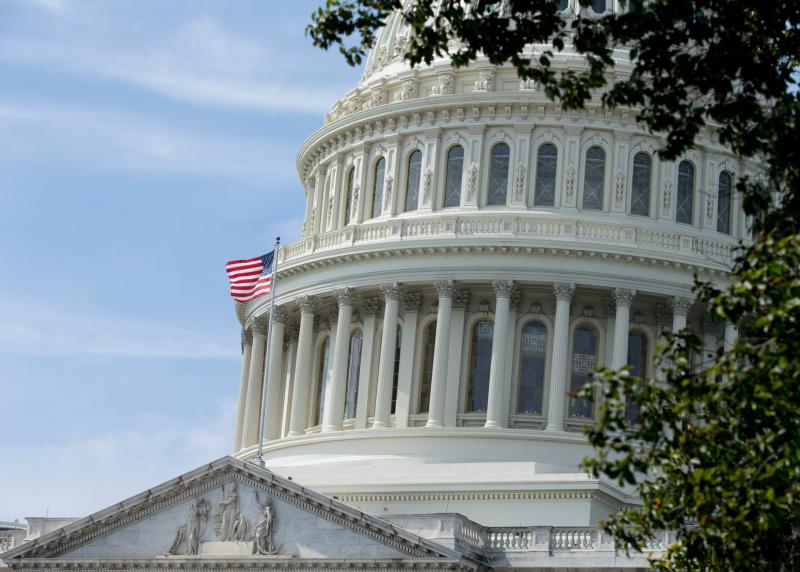 WASHINGTON, D.C. — Two Catholic leaders have urged Congress to adopt a budget bill that protects programs that serve the country's poor people, prevents the deportation of young immigrants and upholds environmental stewardship.
Dominican Sister Donna Markham, president and CEO of Catholic Charities USA, and Bishop Frank J. Dewane of Venice, Florida, chairman of the U.S. bishops' Committee on Domestic Justice and Human Development, said in a Jan. 17 letter to members of Congress the needs of poor people should be bipartisan priorities.
The letter was sent as Congress faced a Jan. 19 deadline to adopt a budget or at least another temporary spending measure to keep the federal government from shutting down.
In their letter, Markham and Dewane called for a "'circle of protection' around the many programs that serve poor people at home." They also called for the reauthorization of funding for several health care programs.
Among the programs the letter specifically cited as critical were the Supplemental Nutrition Program for Women, Infants and Children; the Emergency Food Assistant Program; the Commodity Supplemental Food Program; the Child Health Insurance Program, or CHIP; Maternal Infant and Early Childhood Home Visiting program; and the Community Health Center Fund.
The letter also called for a legislative fix to protect an estimated 800,000 so-called "Dreamers," young adults who were brought to the United States illegally by their parents or another family member.
Dreamers have been protected since 2012 by the Deferred Action for Childhood Arrivals program, which allows them to work and enroll in college. However, President Donald Trump in September called for an end of the program, created by President Barack Obama with an executive order, and gave Congress six months to act to preserve the program legislatively.
"These ought to be bipartisan priorities given their dramatic effects on the vulnerable and the common good," the letter said.
Congress failed to meet a Sept. 30 deadline to continue the federally funded and state-run CHIP. Several states have begun notifying families that the program would end unless the federal government recommits to funding it.
Markham and Dewane also called on Congress to "avoid altering Medicaid or Medicare" because they ensure that poor families and the elderly can access health care.
On Jan. 11, the Center for Medicaid and CHIP Services in the Department of Health and Human Services authorized states to implement a work requirement for certain Medicaid enrollees.
The letter said the full breadth of programs that support human life must be protected as Congress negotiates a budget bill.
"Both at home and abroad, our Catholic community defends the unborn, feeds the hungry, shelters the homeless, educates the young, cares for creation and ministers to the sick," the letter said. "The voices of the marginalized are too often missing from public policy debates, but they have the most compelling moral claim on our consciences."
"For the sake of the common good," the letter concluded, "we ask that you listen to them as you consider how best to allocate the scarce resources of our nation."