Church hopes shrine to St. John Paul II draws visitors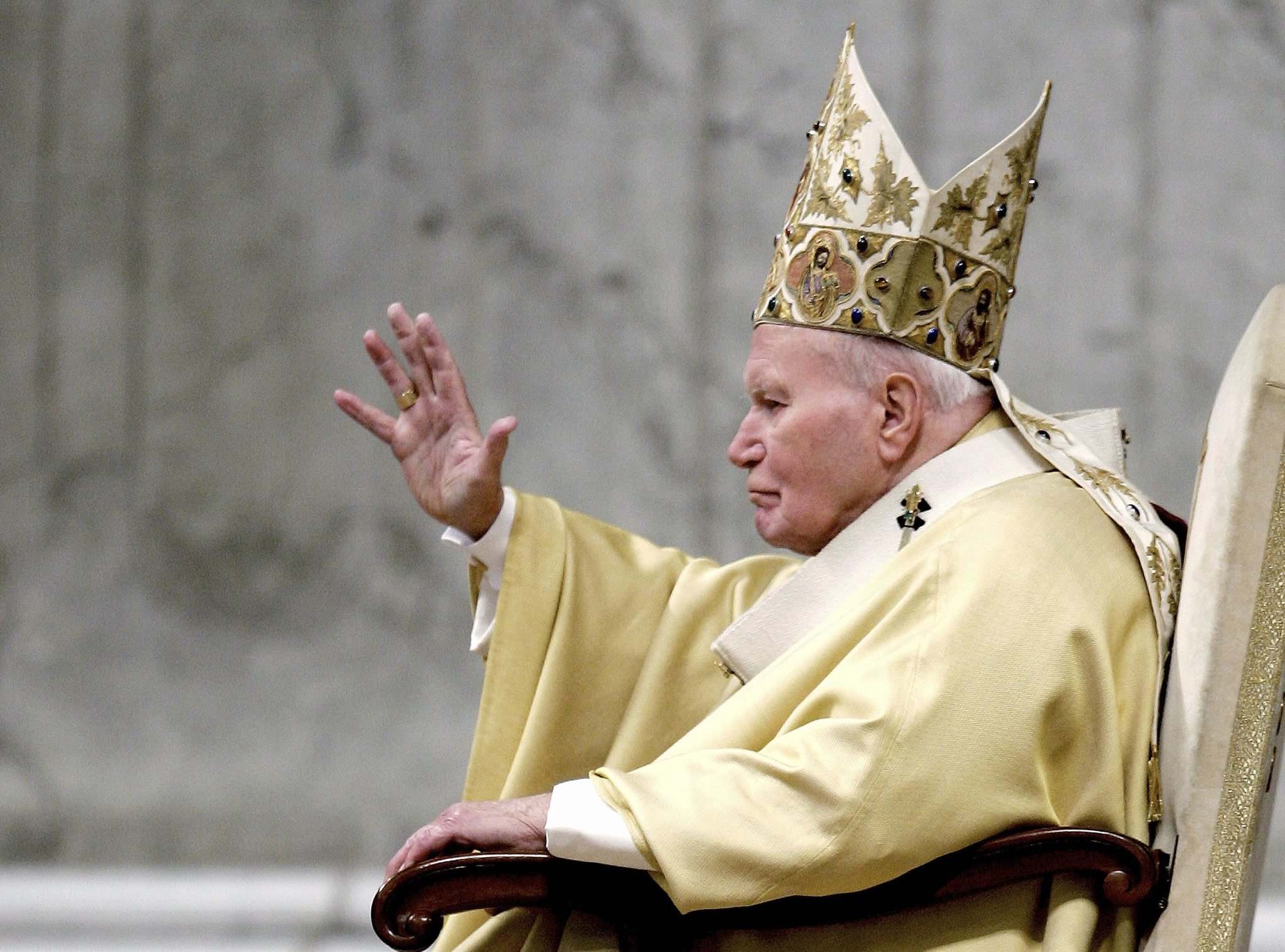 SALEM, Massachusetts — St. John the Baptist Church officially closed in August, ending more than a century as the city's Polish Catholic parish.
But the church on St. Peter Street has taken on new life as the Saint Paul II Shrine of Divine Mercy, under the control of the Archdiocese of Boston.
According to Catholic tradition, a shrine is a church that attracts pilgrims, often because it possesses an important relic. In a video produced by the archdiocese, Cardinal Sean O'Malley said he will be giving the shrine a reliquary containing the blood of Pope John Paul II, who served as pontiff from 1978 to 2005.
"Shrines in the lives of Catholics are very important institutions," O'Malley said in the video. "People go in huge numbers. We hope this will be a welcoming place where people can go and be renewed in their faith."
Church officials announced last summer that St. James Church and Immaculate Conception would merge into one parish, and that St. John the Baptist would be converted to a shrine. The moves were in response to what officials called a financial crisis in the city's Catholic community.
The archdiocese is now attempting to lease the former school buildings at St. James and Immaculate Conception. The creation of the shrine could also be a money-maker, according to Bishop Mark O'Connell.
In a meeting at St. James Church in July, O'Connell told parishioners the shrine would attract people from outside the city and "bring a lot of people and a lot of money to Salem."
That has not happened yet. Attendance at Masses and other services has been relatively small, according to people who attend the shrine, but it's also been growing as awareness begins to spread, they said. For the moment, the only indication that the former St. John's is now a shrine are a few posters taped to the doors and sign.
On Wednesday night, 10 people attended the 7 p.m. Mass, including George and Rose Zielinski of Beverly, who said they visit the shrine almost every night.
"We used to attend the La Salette Shrine in Ipswich (which closed in the 1980s)," George Zielinski said. "This is a little bit taking its place. It just started, so hopefully it will pick up."
Church officials said they decided to convert St. John's into a shrine in part to counter the association Salem has with witches and the occult. Father Robert Bedzinski, the shrine's rector, said the shrine did attract curious visitors during the height of the city's Halloween celebration.
"To be honest, people who came here in October were not as much interested in the church," he said. "They were more interested in witches."
Bedzinski, 42, is a native of Poland who grew up in a town that had a shrine. He said the Salem shrine has already attracted people from surrounding communities, including Peabody and Marblehead. He said he would like to raise money to convert the adjacent former St. John's school building into a "center of pilgrimage" where visitors could stay overnight.
"People can come and stay in prayer and peace," he said. "They can find it here."
The shrine has retained the church's historic Polish connections, including the fact that it is named in honor of the former Polish pope. The Sunday 10 a.m. Mass is held in Polish. An area of the shrine will be devoted to Saint Faustina Kowalska, a Polish nun who spread the message of The Divine Mercy.
Teresa Prochorski, who was a member of St. John's for 30 years, said it was "like a miracle" when she learned the church would continue on as a shrine. Prochorski, a former Salem resident, now lives in Wilmington but drives regularly to Salem for services at the shrine.
"It doesn't matter if it's a shrine or a church," she said. "Only the name is different, but it's the same purpose."
Christine Ndjee-Batamack of Salem said she is a parishioner at St. James, but she also regularly attends services at the shrine, which she "feels (is) more like a place of meditation, a place of peace."
"We're trying to spread the word," she said. "I believe in time people will come."