Justice Dept. backs archdiocese in Christmas subway ad fight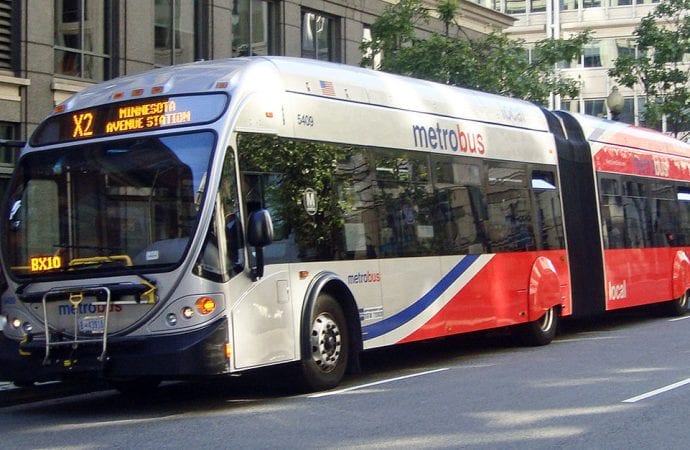 WASHINGTON, D.C. — The Justice Department on Tuesday threw its support behind the Archdiocese of Washington in a court fight to have its Christmas fundraising ads displayed on D.C. buses.
The archdiocese sued Metro in November, arguing the transit agency's refusal to sell ad space violated its First Amendment rights. But a federal judge rejected its request to force Metro to post the ads, which showed a biblical Christmas scene and the message, "Find the Perfect Gift," encouraging charitable donations and church attendance.
RELATED: Washington Archdiocese considers next step in lawsuit over transit ad
The Justice Department's Tuesday court filing called Metro's ban on ads that promote or oppose religion unconstitutional and urged an appeals court to overturn the judge's decision. It's in keeping with the Trump administration's efforts to prioritize what it considers religious freedom cases, and comes after Attorney General Jeff Sessions in October issued a sweeping directive to government agencies to do as much as possible to accommodate those who say their religious freedoms are being violated.
"As the Supreme Court has made clear, the First Amendment prohibits the government from discriminating against religious viewpoints," Associate Attorney General Rachel Brand said in a statement. She said the transit agency engaged in "viewpoint discrimination" by allowing non-religious Christmas-themed ads but rejecting those from the archdiocese.
The archdiocese has in previous years advertised on the city's public buses. Up until 2015, the archdiocese purchased WMATA space for ads that, according to the lawsuit, "were explicitly religious in character."
"These advertisements included a campaign highlighting the importance of the sacrament of reconciliation during the liturgical season of Lent," the archdiocese said. "This campaign, 'The Light Is on for You,' was remarkably successful for the archdiocese – and lucrative for WMATA – with advertisements on the backs of 85 buses throughout the metropolitan area."
The Justice Department said it expects to support other groups in similar cases.
Crux staff contributed to this report.