Diocese of Las Cruces investigating 'weeping' Virgin Mary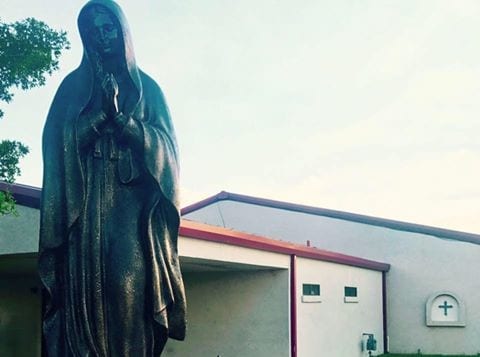 HOBBS, New Mexico — The Roman Catholic Diocese of Las Cruces is investigating reports that a bronze statue of Our Lady of Guadalupe at a southeastern New Mexico church is weeping.
The Hobbs News-Sun reports the investigation comes after alleged witness accounts of tears coming down the eyes of a bronze statue at Our Lady of Guadalupe Catholic Church in Hobbs, New Mexico.
The first occurrence was during the noon Mass earlier this month and then again last week. The first weeping garnered regional and national news as visitors from throughout New Mexico and Texas flocked to Hobbs for a visit. The building was filled with visitors by the time of Tuesday's second weeping.
Diocese Vice Chancellor Deacon Jim Winder says investigators will put together a report for Las Cruces Bishop Oscar Cantu.