Washington archbishop offers rare criticism of Biden after abortion statement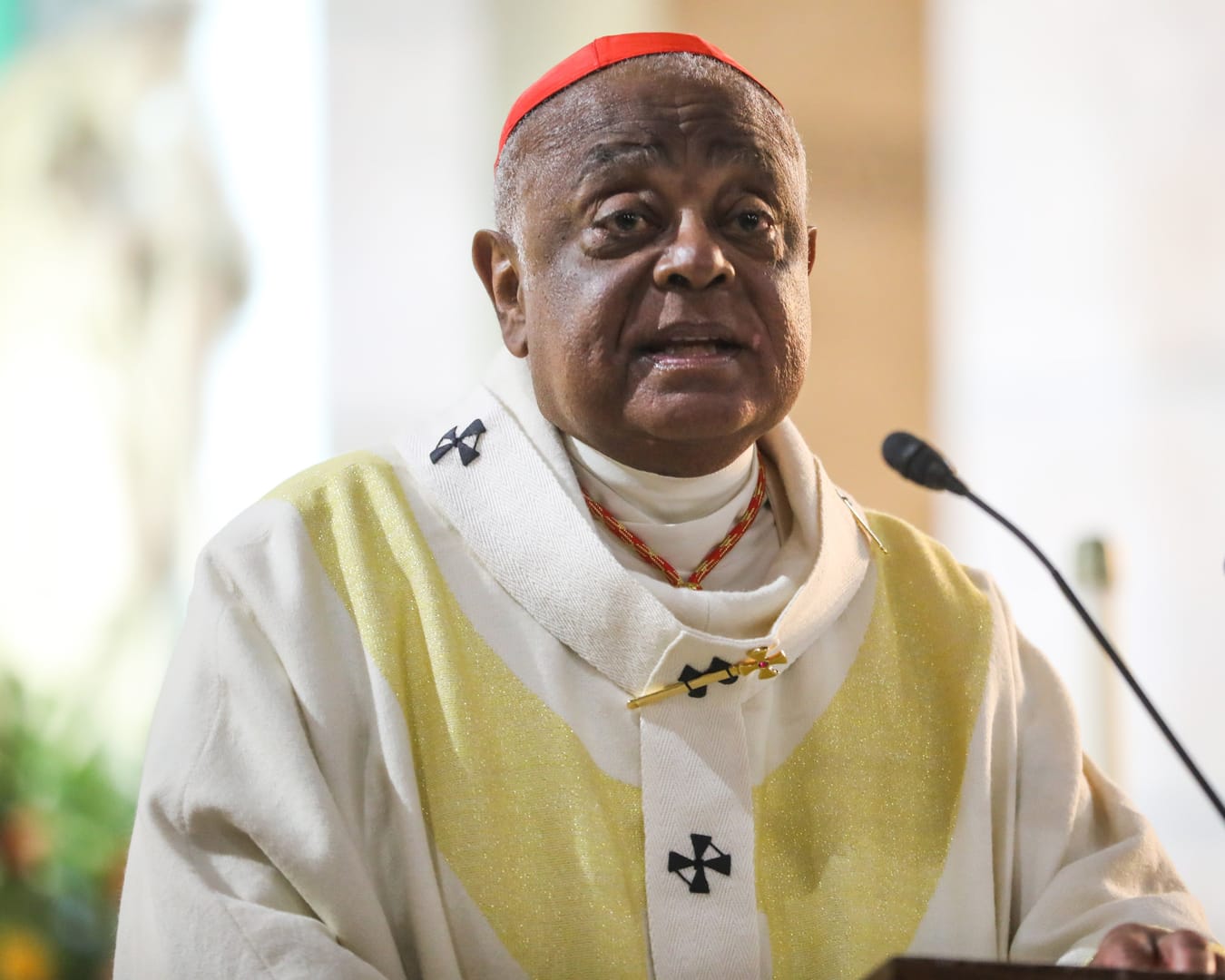 NEW YORK – Cardinal Wilton Gregory says President Joe Biden "is not demonstrating Catholic teaching" with his abortion stance.
The remark was an answer to a reporter's question at a National Press Club luncheon on Sept. 8 about Biden's recent comments that he doesn't believe life begins at conception. In response, Gregory clarified the church's teaching.
"The Catholic Church teaches, and has taught, that human life begins at conception, so the president is not demonstrating Catholic teaching," said Gregory, the archbishop of Washington.
The reporter was referring to Sept. 3 comments made by Biden regarding new restrictive abortion legislation in Texas, where the commander-in-chief stated that he has "been and continues to be a strong supporter of Roe v. Wade," adding that he respects "those who believe life begins at the moment of conception," but doesn't agree.
The comments are a reversal from comments Biden made as the nation's vice president, stating multiple times he believes life begins at conception.
The comments from Gregory are the first time he's publicly spoken against Biden since he was elected in November. Biden's pro-abortion stance has polarized the Church, with a number of prelates advocating he be barred from communion.
Gregory stated that he will not deny him communion and plans to always approach the president on areas of agreement and disagreement in a respectful way.
"He's not going to be on speed dial, and I hope I'm not on his speed dial," Gregory told Al Roker of the Today Show in February. "But there will be moments when I will be able to speak to him about faith, about the works that he is trying to accomplish that we can be supportive of, but also areas where we're not going to agree. But I'm going to always try to do it in a respectful way."
At the end of the same interview Roker said Gregory told him a U.S. bishops' conference statement on inauguration day that took aim at Biden's abortion stance was "ill-timed."
Gregory was also one of a number of prelates that cautioned against drafting a teaching document on the Eucharist at the U.S. bishops spring conference in June.
In his comments about Biden on Tuesday, Gregory also clarified that theologians "continue to debate" issues surrounding when life begins in the process of fertilization, but reaffirmed the church's teaching on abortion.
"Our church has not changed its position on the immorality of abortion," Gregory said. "I don't see how we could because we believe that every human life is sacred."
Follow John Lavenburg on Twitter: @johnlavenburg