Euthanasia for mental ailments changing 'suicide prevention' to 'suicide assistance'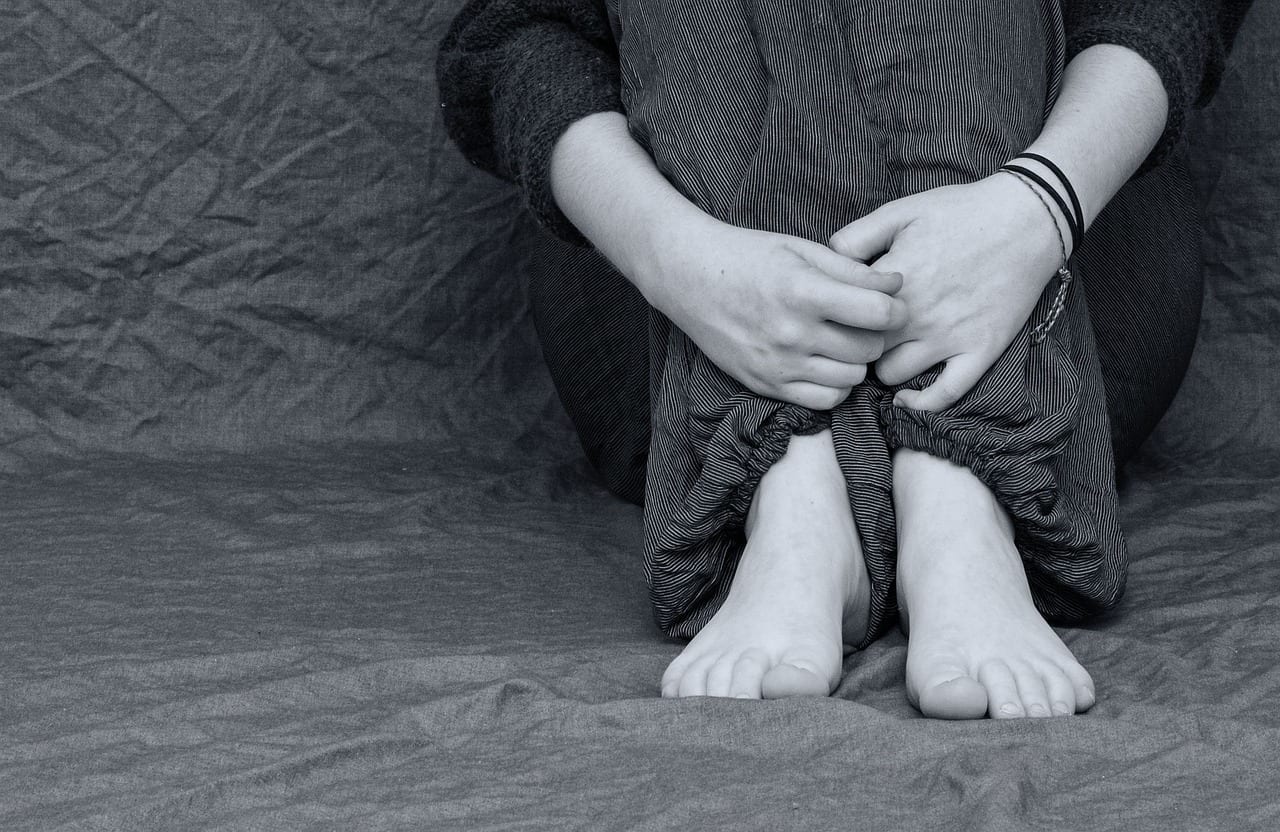 LEICESTER, United Kingdom — After the tragic deaths last month of fashion designer Kate Spade and celebrity chef Anthony Bourdain, mental health professionals emphasized the need to recognize suicide risk and the importance of seeking help for those suffering with depression and suicidal thoughts.
Yet as more countries embrace euthanasia and physician-assisted suicide, is there a danger that "suicide prevention" might shift to "suicide assistance"?
Earlier this year, medical professionals in the Netherlands performed euthanasia on a 29-year-old woman suffering from depression and other mental ailments, after the country liberalized its euthanasia laws – some of the most permissive in the world – to include allowing it for those with mental illnesses.
RELATED: Belgian Catholics concerned about abuse of country's euthanasia law
Euthanasia for people who are not terminally ill, but suffering psychiatric disorders, is also legal in Belgium.
Last year, the Vatican ordered Belgian psychiatric hospitals run by the Brothers of Charity to end its policy of allowing euthanasia for patients.
"Psychiatrists and mental health professionals are precisely the kind of persons those who are suicidal might go to for help. The shift to suicide assistance, by the very people whose role we customarily think of as being suicide prevention, is one that will therefore interest and, indeed, alarm many," said Michael Wee, the education officer at the Oxford-based Anscombe Bioethics Centre.
The center is a Catholic academic institute that engages with the moral questions arising in clinical practice and biomedical research, and this week is holding a three-day symposium on the ethics of psychiatry and mental health care.
The final day of the event will look at the ethics surrounding suicide and euthanasia.
"We wanted to highlight the way that physician-assisted suicide is also a mental health issue and that the norms of suicide prevention should also apply to people to are seeking to end their lives by assisted suicide," said David Albert Jones, the director of the center.
Jones told Crux that all instances of assisted suicide – including for the elderly and disabled – raise the mental health issue of undiagnosed depression, but he said it is "even more problematic" when mental health issues are used as a justification for performing euthanasia or assisted suicide (the difference being that the doctor performs the action which causes death in euthanasia, while in physician-assisted suicide, the actual action is performed by the patient.)
"This places psychiatrists in the situation of being asked to assist in the suicide of patients who experience suicidal ideation," Jones said.
According to Professor Willem Lemmens of the University of Antwerp, one of the speakers at the symposium, requests for euthanasia in psychiatry became more and more acceptable and common in Belgium.
He told Crux this is "despite the fact that one often said – also among pro-euthanasia doctors – that the law was intended for somatic terminal diseases, not mental suffering caused by psychiatric diseases."
Lemmens said allowing euthanasia to become an option for often-suicidal patients is a "profound" change in the culture.
"Also, psychiatrists are often put under pressure to 'grant' euthanasia, sometimes even by the family of a patient," he said.
Lemmens said the situation – as well as some "worrisome cases" of the euthanizing of mental health patients reported in the press – has created "a sphere of mutual distrust among psychiatrists."
Another speaker at the Oxford event, Dr. Mark Komrad – a clinical psychiatrist and an ethicist who is on the teaching Faculty of Psychiatry at Johns Hopkins, Sheppard Pratt, and the University of Maryland – has said performing euthanasia for mental health problems is an "inversion" of the fundamental clinical and ethical values of psychiatry.
"Human suffering is our core focus, and we have a skill set to accompany a patient in their suffering, no matter what the diagnosis," he wrote in the Psychiatric Times. "Our approach is to address that suffering in various ways, but not by snuffing out the life of the sufferer. We prevent suicide, not provide it."
In the United States, assisted suicide is legal in Oregon, Montana, Washington, Vermont, Hawaii, California, Colorado, and the District of Columbia – although these laws are restricted to mentally competent adults with terminal illnesses.
In Britain, it is currently illegal but there are efforts underway to change that.
In May, the legislature of Guernsey – one of the Channel Islands located off the coast of Normandy which is a Crown dependency – rejected a proposal to legalize assisted suicide on the island.
In Scotland, a parliamentary human rights committee will hear testimony on assisted suicide, possibly beginning a new campaign to legalize the practice.
RELATED: Scotland facing new debate over assisted suicide
Last year, the annual British Social Attitudes Survey carried out by the National Centre for Social Research found that 78 percent of those polled said assisted suicide should be legalized for those with an incurable and painful illness from which they will die – a percentage that has been largely unchanged for three decades.
However, the survey saw less support for legalizing euthanasia for those with non-terminal diseases: only 51 percent support euthanasia in those cases, with slightly fewer (50 percent) supporting it for someone who is "completely dependent but not in pain or danger of death."
"Assisted suicide is so often presented as a matter of autonomy or free choice rather than involving issues of mental health," Jones said.
"Mental health problems are common and many people at some time in their lives struggle to find life meaningful. To respond to these struggles with the offer of assisting suicide is a counsel of despair," he continued.
In contrast, Jones said Catholic teaching instead "fundamentally offers hope."
"Without hiding the reality of human suffering, it brings meaning to these struggles. It also provides a basis for solidarity which can help overcome the feelings of isolation that are common in people who seek to end their lives," Jones told Crux.
"Recognizing the value and meaning of relationships with others, including those relationships rooted in a community of faith, can help give people something to live for outside themselves."