Sainthood for two popes more Woodstock than World's Fair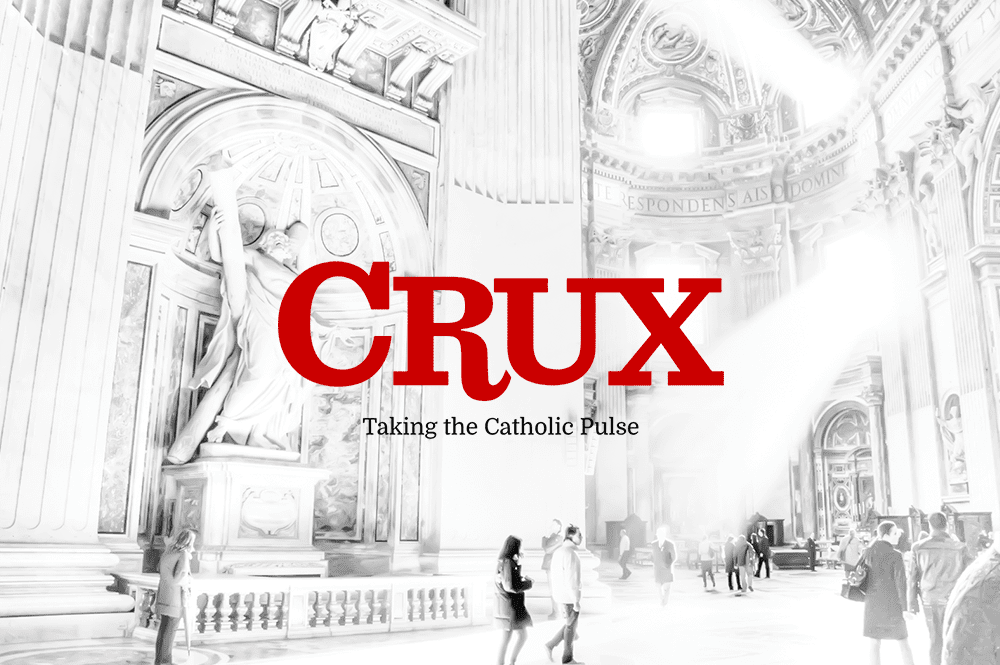 Whatever its other problems may be, the Vatican has always had a terrific sense of theater. Yesterday's massive canonization ceremony for Popes John XXIII and John Paul II was the latest case in point, a riveting spectacle that drew an estimated one million people to the area around St. Peter's Square and attracted a worldwide broadcast audience pegged by the Vatican at two billion.
By the standards of showmanship, it was an undeniable hit. The question now is whether it was more akin to the World's Fair or to Woodstock – in other words, was this just another big event, or a cultural "happening" destined to pass into history as a symbol of broader transformations?
Here are four reasons to think that Woodstock may be the better parallel.
First, it confirmed that Pope Francis cannot be pigeon-holed in terms of conventional ideological categories, and for that matter, neither can Catholicism itself.
It was already clear that assigning halos to these two pontiffs together was a call to unity. However simplistic or false the perceptions may be, John XXIII is often seen as an icon of the Catholic left and John Paul II has the same appeal to the right, so combining them is an obvious invitation to think past those labels.
What the day itself added was another symbolic splash of unity, which was the display of affection and respect between Francis and his predecessor, Benedict XVI.
As expected, the 87-year-old Benedict was on hand for the ceremony, the first time he's appeared in St. Peter's Square since his resignation in late February 2013 and the first time he's taken part in a public Mass since that moment. Francis made a point of greeting him both before and after the ceremony, having encouraged the retired pontiff who vowed to remain "hidden from the world" to get out more often.
Much like John XXIII and John Paul II, Francis and Benedict are often pitted against one another, as if Benedict represents tradition and Francis progress. Seeing the two men arm in arm thus offers a statement about how Francis defies those binary options.
Even politicians seem to be getting the point.
"Sometimes in the political arena, we want to ascribe aspects to people who really are not coming from the places we live in," said John Podesta, an advisor to President Barack Obama who led the official American delegation to Sunday's canonization.
"This pope doesn't play on that field," Podesta said during a media roundtable on April 26 in Rome.
Perhaps April 27, 2014, will go down as the day the world began to learn to see Francis, and the Church he leads, beyond the politics of left v. right.
Second, there's no doubt that institutional religion, especially in the West, has had its problems for a long time. Renowned Italian Catholic writer Vittorio Messori published an essay in Monday's Corriere della Sera noting the paradox that Catholicism today seems to be attracting new fascination outside its traditional confines, largely because of Pope Francis, at the same time that many inside the Church see "grayness, mediocrity, and scarce resources."
Nonetheless, yesterday's mega-event confirms that faith remains an enormously powerful force in the lives of a considerable swath of the human population.
In particular, any debates over whether saints, miracles, relics, and so on are no more than archaic hangovers from the Middle Ages seemed rebutted by the fascination and fervor all three elicited over the past week.
What Italians called the "Festival of Four Popes", referring to the new saints and the two living popes on hand for the event, also puts an exclamation point on the following observation, which is about as close to objectively certain as any non-mathematical claim can be: Love 'em or hate 'em, popes still matter.
In that sense, the unprecedented canonization ceremony, and the global interest it elicited, may cement the importance of taking religion seriously even in an increasingly secular world.
Third, the canonization definitively laid to rest any concern about whether having a retired pope, especially one who sticks around in the Vatican, would destabilize government in the Catholic Church.
When it was announced that Benedict would reside in the Mater Ecclesiae monastery on Vatican grounds, there was considerable talk about the potential for confusion about who's really pulling the strings, and whether Catholicism might actually divide into rival camps. Instead, what's developed is a constructive partnership.
Vatican spokesperson Fr. Federico Lombardi recently said Francis and Benedict see one another regularly, and also exchange phone calls and messages. The site of them embracing yesterday offered another sign of solidarity, which among other things may be of help to Francis in affording him some insulation from conservative or traditional blowback.
As Italian writer Giacomo Galeazzi put it, yesterday confirmed that Benedict is a resource for Francis, not a problem.
Fourth and finally, yesterday confirmed that Francis has the family on the brain, and that questions involving family life are destined to be of tremendous importance to his papacy.
In his homily, Francis defined John XXIII, who called the Second Vatican Council in the mid-1960s that launched the Church on a path of reform, as the "pope of openness to the Holy Spirit." That's a description that most devotees of "Good Pope John" would recognize and embrace.
For John Paul II, however, Francis called him the "pope of the family." To be honest, that's not the first thing that would come leaping to mind for most long-time observers of the Polish pope, who would more naturally see him as perhaps the "pope of freedom" for his struggles against Communism, or the "missionary pope" for his travels and his outreach to the world.
That's not to say John Paul II was indifferent to the family. The Pontifical Council for the Family was founded on his watch, and his special enthusiasm for young people forms part of the fabric of the family.
Nonetheless, the fact that Francis wants to enlist John Paul II as a patron of family life may say at least as much about how important the subject is to the current pope as it does about his predecessor.
Francis made a point in his homily of once again mentioning a looming global summit of bishops in October devoted to the family, called a "synod," where among other things the hot-button issue of admitting divorced and remarried Catholics to the sacraments will be on the table. It was another in a long line of hints that Francis takes the synod extremely seriously, and that questions about how to sustain and promote family life are "get out of bed in the morning thinking about it" matters for him.
Over time, one wonders if "pope of the family" won't end up being a better descriptor for Francis himself.
In sum, yesterday's twin-bill canonizations exposed inadequate categories for thinking about Francis and Catholicism, confirmed the relevance of religion in the 21st century, laid to rest a fear about schism and instability in the Church, and offered an important insight into the priorities of the present pontiff.
Not bad for a single April day in Rome.