Vatican claims progress on financial reform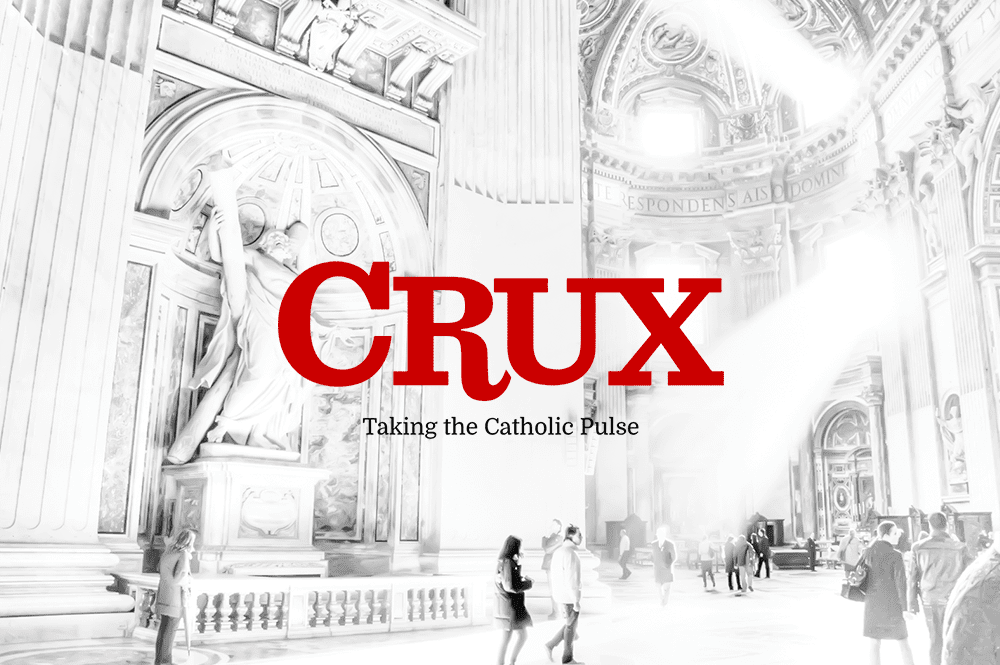 The Vatican released statistics today showing a dramatic spike in reports of suspect financial transactions in 2013, framing it not as a rise in illegal activity but as proof that new transparency mechanisms, intended to bring the Vatican in line with international best practices, are working.
According to the numbers presented today, there were 202 potentially suspect movements of money reported to Vatican regulators in 2013, as opposed to just six in 2012 and only one in 2011.
The data were presented in a news conference on Monday by René Bruelhart, a Swiss anti-money laundering expert who directs the Financial Information Authority, known by its Italian acronym "AIF," which was created in 2010 under Pope Benedict XVI as a financial watchdog unit.
Bruelhart insisted that the primary reason for the increase in suspicious transaction reports is that "the system works," reflecting new transparency requirements launched under Pope Benedict XVI and strengthened by Pope Francis.
An additional explanation, he said, is a detailed review of all 19,000 accounts at the Institute for the Works of Religion, better known as the "Vatican bank," launched by officials last year and essentially now concluded. That review, led by the US-based Promontory Group, reportedly resulted in the closure of more than 1,000 accounts, and generated an unusually high number of suspicious transaction reports.
Bruelhart said that a report is not the same thing as evidence of wrongdoing, and that for many of the 202 transactions flagged last year his office so far has produced "no findings" of anything illegal.
On the other hand, Bruelhart said, some resulted in criminal probes, citing the case of Monsignor Nunzio Scarano, a former Vatican accountant accused by Italian investigators of running a money-laundering scheme through his Vatican bank accounts and of trying smuggle millions of Euro into cash from Switzerland.
In tandem with the report, Bruelhart confirmed that the Financial Information Authority recently carried out a formal inspection of the Vatican bank, examining among other things its systems to maintain client information, to record an adequate paper trail for transactions, and to make reports when suspicious activity occurs.
Bruelhart said his office is preparing an "action plan" for the bank based on the results of the inspection, which will include "certain corrective measures" to ensure full implementation of the new transparency regime, declining to offer details on those measures.
Prior to coming to the Vatican in 2012, Bruelhart had served as Liechtenstein's top anti-money laundering official and held leadership positions in several global transparency groups. He rose to fame in 2003 by helping to return a Falcon 50 business jet worth several million dollars to the new Iraqi government after the fall of Saddam Hussein – the first case, according to reports, in which an asset held by Saddam outside Iraq had been repatriated.
Of the 202 suspect transactions his office flagged in 2013, most involved activity at the Vatican's two major financial players, meaning the Institute for the Works of Religion, better known as the "Vatican bank", and the Administration of the Patrimony of the Apostolic See, or APSA, which manages the Vatican's investment portfolio and real estate holdings.
Today's report also pointed to other measures of progress, such as the fact that the Financial Information Authority was admitted in July to the Egmont Group, an international network of financial intelligence units, and that it's signed memoranda of understanding for the exchange of financial information with nations such as the United States, Germany, Italy and Australia.
It also cited a December 2013 progress report from Moneyval, the Council of Europe's anti-money laundering agency, which found that "much work has been done in a short time" to bring the Vatican in line with global best practices.
Ernst von Freyberg, a German businessman hired as president of the Vatican bank shortly before Pope Benedict's resignation in February 2013, told the Globe that Bruelhart has had a significant impact.
"AIF has been the single most important element in the Vatican to allow us to carry forward our reform program," von Freyberg said May 19.
Von Freyberg also said that Bruelhart's support for the clean-up campaign has been crucial in helping the Vatican bank maintain its relationships with other financial institutions around the world.
"The fact that René Bruelhart and I are seen as moving in the same direction, and that he risked his reputation in order to say 'I believe this is being done well,' " referring to the reform effort, "was crucial for us in summer and fall 2013 to maintain our relationships with our counter-party banks," he said.
Among other things, today's presentation seemed to underline that Bruelhart enjoys strong support from Pope Francis despite occasional criticism and resistance.
Last fall, for instance, an Italian newspaper claimed that the 42-year-old layman is earning what it called a "highly un-Franciscan" salary of 30,000 euros a month plus 5,000 euros for expenses, while other reports have raised questions about potential conflicts of interest arising from his ties to Swiss business firms.
Both points came up in the Vatican briefing, with Bruelhart refusing to comment on his salary but insisting that "I work for AIF" and that his other relationships don't pose a conflict.
In January, a letter to the Vatican's Secretary of State from AIF's five-member board of directors, all of whom are Italians with close ties to Italian financial institutions, complained that members were being kept in the dark by Bruelhart about the agency's activities.
Two weeks after that letter was leaked to the media, Francis accepted the resignation of AIF's president, Italian Cardinal Attilio Nicora, and replaced him with an Italian bishop named Giorgio Corbellini, a friend and former colleague of the current papal envoy to the United States, Archbishop Carlo Maria Viganò, who was seen as a financial reformer during his tenure at the Government of the Vatican City State.
In coming days, Francis is also expected to name a new board of directors for AIF that will be more international in its make-up and composed of people with financial expertise. On background, officials say the lineup is expected to strengthen Bruelhart's hand, since he had clashed with the previous Italian-dominated group.
In another sign of support, Bruelhart has also been given the green light to expand his staff despite an overall hiring freeze in the Vatican imposed in February.
AIF's work is part of a broader reform of the Vatican's financial systems under Francis that also includes his recent decision to create a new "Secretariat for the Economy" to impose fiscal discipline. Bruelhart praised that move today as "step toward transparency and professionalism."
The pontiff entrusted the new department to Australian Cardinal George Pell, who over the years has been a leading voice for greater transparency and efficiency in the Vatican's money management.
In early April, Pell played a lead role in pushing through a public statement from Pope Francis confirming that the Vatican bank "will continue to serve with prudence and provide specialized financial services to the Catholic Church worldwide," in effect quashing speculation that the bank might be closed.