Christian refugees in Turkey tell pope: 'Don't forget about us!'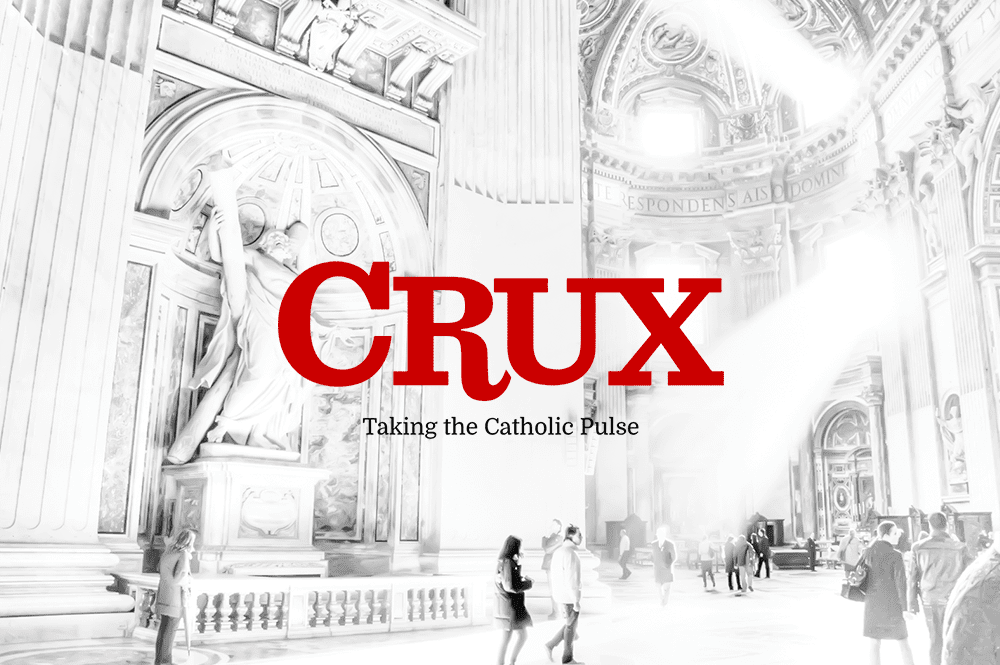 ISTANBUL, TURKEY — Pope Francis made it clear, heading into his trip to Turkey, that refugees fleeing the Islamic State in neighboring Iraq are on his mind. Although the pontiff apparently won't make the excursion to the border as he originally wanted, he is expected to speak on the issue and to meet a group of refugees in Istanbul.
Many of those refugees are Christians, and they want Francis to know they desperately need help.
On Saturday, Francis is scheduled to celebrate Mass at the Cathedral of the Holy Spirit in downtown Istanbul. It's the only public event addressed to the local Catholic community, and a group of Christian refugees that fled Mosul in Iraq is expected to attend.
During his first speech on Turkish soil Friday, Francis referred to the tragic situation of the 1.2 million refugees currently in the country and made an appeal to the international community, stating that the problem cannot be resolved solely through a military response.
"Turkey, which has generously welcomed a great number of refugees, is directly affected by this tragic situation on its borders," he said. "The international community has the moral obligation to assist Turkey in taking care of these refugees."
Francois Yakan, vicar of the Chaldean Catholic community of Istanbul and founder of the charitable foundation Ka-Der, told Crux earlier in the week that he and some of the refugees he helps have been invited to attend the liturgy in the cathedral.
"We know that the pope weeps for these refugees and is deeply sympathetic for them, continuously praying for them," Yakan said. "So it's very important that he's coming."
"I'm confident that he'll express his concern for their struggles when he celebrates Mass," he said.
In Istanbul, walking through the streets of the neighborhood "Cihangir," there are multiple signs of how this historically Greek neighborhood has become a gathering place for refugees. Window signs are in Arabic, the general mood is somber, and strikingly, there are no beggars.
That's because no one has much to give.
On one corner, next to a big bus stop that sits close to the Greek Orthodox church of St. Demetrius, there's a bar where hundreds of Iraqi male refugees spend most of their days. There is nothing on the tables other than cards and slips of papers for keeping scores.
Eventually, one of them agrees to talk on the condition that his name not be used. Moving to another bar to avoid being overheard, he said that he's a Chaldean Catholic who fled Iraq years ago with his mother and four siblings.
About 80 percent of those living in his refugee center, he said, are Catholics.
"My country is dead for me," he says, referring to Iraq. "There's no reason for me to go back, and nothing to go back to."
He said he's among the few refugees who have been able to rebuild their lives, since he now lives in another country and is only back in Turkey for business. But memories of the three years spent waiting for a permanent refugee status in Australia, Canada, or the United States aren't fond ones.
He has few expectations about Pope Francis' visit to Turkey.
"He won't be able to say much here," the refugee said. "But I do hope he remembers us. We need all the support we can get."
Many Iraqi Christians who arrive in Turkey look for help at the nondescript office of Turkey's own minuscule Chaldean community in Istanbul, run by Yakan. In 2005, he founded Ka-Der to help Chaldean refugees in Turkey relocate to other countries.
"We were the first ones to help Christian refugees, so now, any Christian that enters Turkey is sent to our office," Yakan said.
With a yearly budget of just $185,000, Ka-Der has helped more than 55,000 refugees find a permanent country. He can't count on much help from Turkey's own Chaldean community, which, according to official census counts, doesn't even reach 1,000 people.
"We wouldn't have been able to achieve this much if it wasn't for all the help we receive from Istanbul's Christian community and donations from all over, [including] America's Catholic Relief Service, Caritas, and even the government," Yakan said.
He added that no distinction is made between Christians and Muslims in providing relief services.
"We need more countries willing to accommodate refugees, but also more help in protecting Christian communities in the Middle East," Yakan said.
A decade ago, there were more than two million Chaldeans in Iraq. Today, there are fewer than 400,000, and some believe the real number is lower still.
"Christianity is being destroyed in the Middle East," Yakan said. "If it can be destroyed where it was born, who's to say it won't disappear somewhere else?"