Pope urges action on anti-Christian violence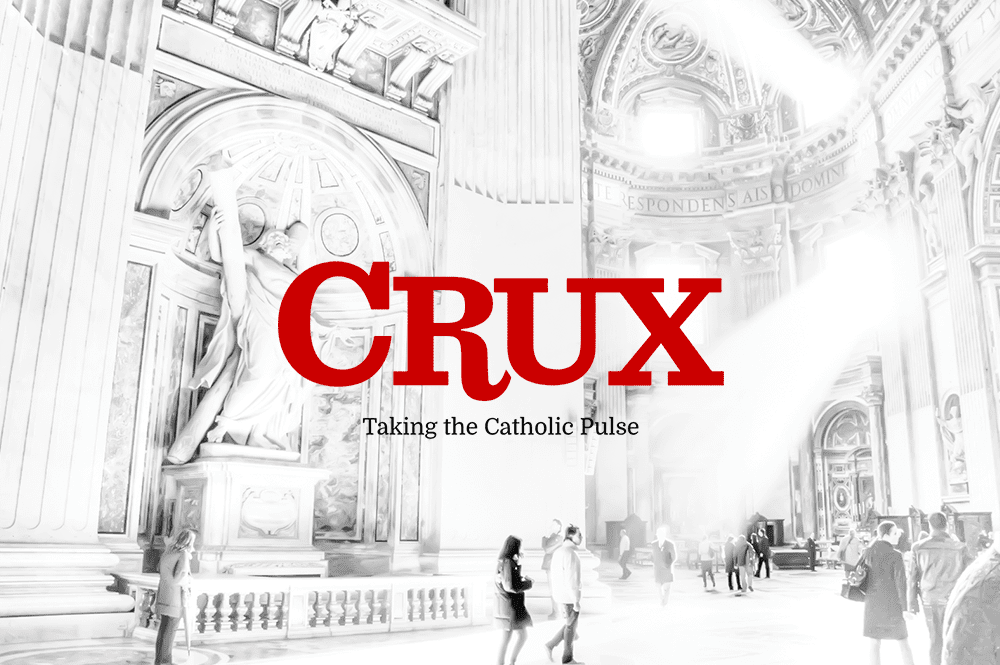 ROME — In what has become a common thread for his Holy Week comments this year, Pope Francis on Monday asked for the world not to remain on the sidelines, "mute and inert," as Christians are persecuted and killed around the world.
Francis pleaded for "intense prayers" and "concrete and tangible help" in defense and protection "of our brothers and sisters, [who are] persecuted, exiled, killed, beheaded, for the mere fact of being Christians."
The pope called those victims modern-day martyrs, greater in number than those of the first centuries.
"I hope that the international community doesn't remain mute and inert in the face of this unacceptable crime, which is a worrying drift of the most basic of human rights," Francis said, adding that he hopes the world stops "turning its eyes away."
Francis comments' came while greeting thousands gathered in St. Peter's Square on Monday to pray the "Regina Coeli," a prayer that takes the place of the Angelus during the 50 days after Easter until the Pentecost.
It's the third time in four days that the Argentinian pontiff has addressed the issue of Christian persecution. He also did so while he led the Way of the Cross procession in Rome's Coliseum on Good Friday, recalling the path of Christ to his crucifixion.
"In your love," Francis said at the time, "we see our persecuted siblings, beheaded and crucified because of their faith in you," amid "our complicit silence."
He gave a similar reflection on Easter Sunday during his Urbi et Orbi blessing at the end of a Mass he celebrated in St. Peter's Square, praying for those persecuted in Syria, Iraq, Libya, Nigeria, and Kenya, asking for "constant prayer [to] rise up from all people of goodwill for those who lost their lives."
Francis' concern reflects what has been a bloody Holy Week for Christians in various parts of the world.
In Kenya on Holy Thursday, almost 150 people were killed when at least four gunmen of the Somalia-based Islamist terrorist group al-Shabab burst into a local university before dawn, shooting Christian students during morning prayer services.
In Niger, where only 2 percent of the population are Christian, Easter was celebrated under rubble and in half-burned churches still under repair. Forty-five parishes were torched during protests after the French satirical magazine Charlie Hebdo published the image of the Prophet Mohammed on its cover three months ago, only a week after Islamist gunmen killed 12 people in an attack on the magazine's office in Paris.
On Easter Sunday, Islamic State insurgents blew up an 80-year-old church in Syria's northeastern province of Hassaka, Syrian state news agency SANA said. No casualties were reported as the militants planted explosives inside the Church of the Virgin Mary in Tel Nasri, an Assyrian village in a region where Christians and Kurdish militia have been battling ISIS.
Also on Sunday, in Alexandria, Egypt, Islamic militants in a micro-bus shot at the Coptic Church of the Angel Rafael, wounding one police officer and three civilians before fleeing.
Christian persecution has been a primary concern for Pope Francis since the beginning of his pontificate, usually referring to it as "ecumenism of the blood."
Francis began his reflections on anti-Christian persecution March 15, during the weekly Angelus prayer, where he spoke about Christians "spill[ing] their blood simply because they are Christians."
The appeal came hours after Taliban suicide bombers exploded themselves near two churches — one Catholic, one Protestant — killing 14 and wounding more than 80.
Pope Francis isn't the only leader who used his Easter reflections to speak up about Christian persecution.
The Archbishop of Canterbury, Justin Welby, said in his Easter Sunday sermon that "Christians must resist without violence the persecution they suffer and support persecuted communities, with love and goodness and generosity."
Addressing those gathered in the Canterbury Cathedral, including the Queen, Prince Phillip, and other members of Britain's royal family, Welby spoke of the 148 victims of a Kenyan university attack last week and Coptic Christians killed in Libya in February.
The head of the Anglican Church told his congregation that the killing of Christians over the past year has been a "wicked" development.