Both praise, skepticism greet Pope Francis' eco-encyclical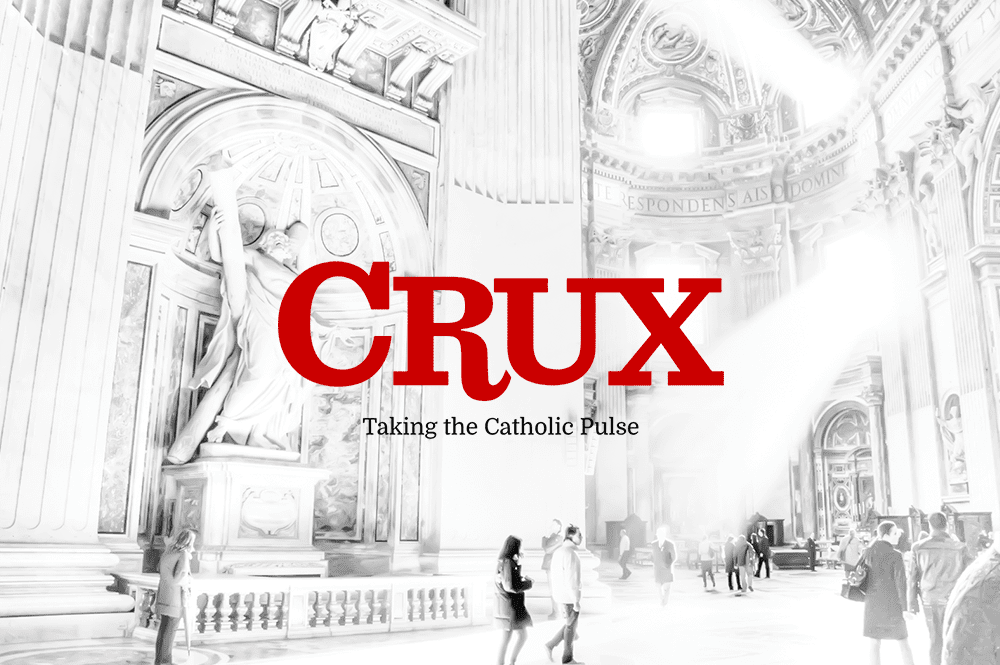 ROME — As the world begins to digest Pope Francis' complex 183-page treatise on the environment, framing efforts to fight global warming and climate change as a moral imperative, one thing seems clear – whatever people may think of Laudato Si', nobody seems able to refrain from commenting on it.
"It's a call to action," Archbishop Thomas Wenski of Miami said. "I hope that it will also have the effect of transcending the ideological food fight that seems to be going on in Washington and other places."
Speaking to Crux on the phone from Mexico City, where he is meeting with bishops there to discuss how they might collaborate more closely, Wenski highlighted the pope's demand that people displaced by climate disasters be given refugee status.
"Look at a country like Haiti right now, where poverty has been made worse not only because of bad politics and bad economics, but also because of environmental degradation, creating deserts, displacing farmers, forcing them into cities," Wenski said.
"Mega-agriculture has undermined small farmers," he said.
Wenski also voiced a special concern for his own state of Florida, saying it's particularly vulnerable to climate change. He cited more severe hurricanes, the salinization of drinking water sources, and flooding as among the more visible consequences.
It's because of this, he said, that he's asked the priests of his diocese to preach about the encyclical.
Austen Ivereigh, author of Francis' biography "The Great Reformer," believes Laudato Si' has the potential to realign politics and reshape the church.
"It's the most significant social Catholic teaching since Rerum Novarum sparked it off in 1891," he said, adding that Francis' encyclical charts an authentic "third way" between "individualist capitalism" and "the anti-human utopianism of the green movement."
"Francis has made it not just safe to be Catholic and green," Ivereigh said, "he's made it obligatory."
Kishore Jayabalan, a former Vatican official on social issues who today directs the Acton Institute's Rome office, told Crux he's glad Pope Francis has called for debate among the different approaches to sustainable development.
"It's very important that Francis realizes that human beings are the solution, not the problem, contrary to what so many population control advocates have claimed on behalf of the earth," he said.
Yet Jayabalan, a self-described "climate-change skeptic" also found the pontiff's criticism of the market economy and "compulsive consumerism" excessive.
"If people don't like the austerity economics of today's Europe," he said, "wait until some of the policies advocated in the encyclical are implemented."
On the other hand, Joyce E. Coffee, managing director of the University of Notre Dame's Global Adaptation Index, praised Francis for highlighting the disproportionate effect climate change will have on the global south.
"He invites us to see this problem from the perspective of the world's poor," Coffee told Crux. "When you act on climate change, you are acting to help humanity. Climate action is action that helps the poor have better lives and livelihoods."
Christiana Z. Peppard, assistant professor of theology, science, and ethics at Fordham University, applauded Francis' emphasis on protecting indigenous populations, saying it's "remarkable and noteworthy."
"The most unrelenting part of Francis' encyclical is his indictment of misguided faith in progress – technological and economic – without ecological and human values to guide those paradigms," she told Crux.
Helen Alvare, professor of Law at George Mason university, spoke to Crux on behalf of Humanum, a nonprofit cultural and digital effort dedicated to exploring human ecology.
She said that Laudato Si' "beautifully and convincingly marries concern for natural and human environments like the family and work."
The CEO and president of Catholic Relief Services and the former dean of the University of Notre Dame's Mendoza College of Business, Carolyn Woo, challenged people not inclined to listen to the pope to wake up.
"I would ask all those who are in a defense mode, and who don't believe climate change is affecting the world, to leave their current positions and go to where the suffering is," she said.
Woo, who was asked by the Vatican to help debut the encyclical this morning in Rome, said she hopes people find the time to read Laudato Si' because "it's both poetic and spiritual, and also practical."
Argentinian Bishop Marcelo Sánchez Sorondo, president of the Vatican's Pontifical Academy of Sciences, shrugged off the criticism the document is receiving from some sectors of society, "particularly those funded by the oil industry."
He said that even though Catholic skeptics on climate change are within their rights not to believe in it, that doesn't mean can ignore the fact that Laudato Si' is now part of the Church's official teaching.
"One can't choose to only accept the documents we like," he said.
Sánchez Sorondo encouraged those who are well informed to speak up, but said that he's tired of listening to people "who deny climate change giving no solid arguments whatsoever."
Ban Ki-moon, secretary general of the United Nations, praised Pope Francis "for taking such a strong stand on the need for urgent global action."
"His moral voice is part of a growing chorus of people from all faiths and all sectors of society (who) are speaking out for climate action," he said. "I urge all the governments to place the global common good above national interests and to adopt an ambitious, universal climate agreement in Paris this year."
The executive director of the Leadership Conference of Women Religious, Sister Joan Marie Steadman, praised the document for its call to change lifestyles in order to protect the environment.
"When we choose lives of simplicity, hope, and love we honor God's presence in our world; we grow closer to God and we build the community for generations to come," she said in a statement.
Speaking at a press conference in Washington Thursday, Cardinal Donald Wuerl said the encyclical will take awhile to digest.
"This is the high point for the letter, it's meant for generations yet to come," he said. "The encyclical is a way of reading the signs of the times. It's an invitation to everyone to join him in this conversation: how do we ensure that the good earth remains the good earth for generations to come?"
He rejected claims that the pope is getting too political by wading into the climate change debate.
"There are no directives being given" to politicians, economists, or scientists, he said. "It's an invitation," he said.