Francis faces a balancing act on sexual abuse reform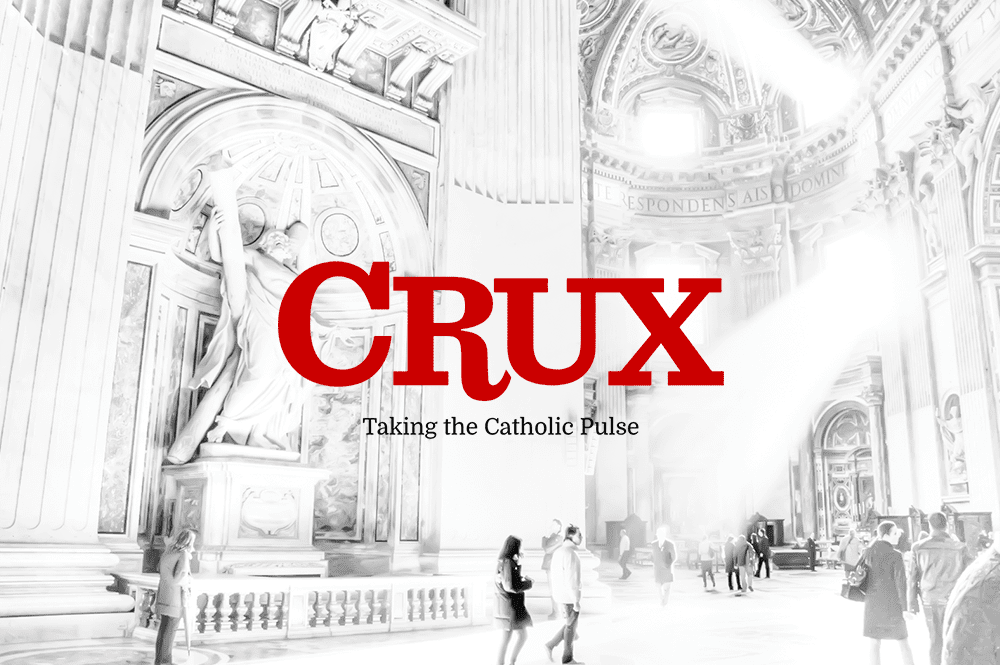 ROME — A member of Pope Francis' Vatican commission to fight child sexual abuse said Monday that when the pontiff praised the "courage" of the American bishops in handling abuse during his recent trip to the United States, he was engaged in a delicate balancing act.
That line stirred controversy among abuse survivors and their advocates, who argued that some US prelates have a less than exemplary record in terms of making the Church's "zero tolerance" standard stick.
Bill Kilgallon, a career social work and health service professional who heads up a working group within the Pontifical Commission for the Protection of Minors on anti-abuse guidelines, acknowledged the point.
"It would be fair to say that bishops have varied," he told Crux on Monday.
Yet Kilgallon said that for reform to be successful, Francis not only has to demonstrate solidarity with victims, but also has to bring his own bishops along.
"It's a difficult role the pope has," Kilgallon said. "He has to encourage and persuade his bishops, helping them see the importance of this, but he also wants to stand alongside survivors."
In that regard, Kilgallon said the line about the bishops' courage shouldn't been seen in isolation.
"You have to take his comments to the bishops alongside his meeting with survivors and his real commitment to them," he said. "If ever there was a pope who's absolutely on the side of those who stand at the margins of society, it's Francis."
Kathleen McCormack, a social welfare expert from Australia, agreed.
"I think that this commission is a true indication that he [Pope Francis] does understand the brokenness of what's gone on," she said.
"But I think like everything, there are some bishops who have worked extremely hard to bring things out in the open, and I suppose they need encouragement," McCormack said.
Kilgallon and McCormack spoke during interviews arranged for commission members with the press at the end of their second plenary meeting, which took place in Rome Oct. 9-11.
The Pontifical Commission for the Protection of Minors was established by Pope Francis in 2014, and is led by Cardinal Sean P. O'Malley of Boston.
Zambian Sister Kayula Gertude Lesa, a member of the Religious Sisters of Charity, said that one aim of the commission is to help parts of the Catholic world where the abuse scandals have not erupted with the same force get ahead of the curve.
In Africa, she said, victims are sometimes reluctant to come forward because they don't want to tarnish the Church's image.
That's "a great thing, but it can also bring families to say, 'Let's not talk about this, because it might damage the Church'," she said. "That's not the point … the point is to protect children."
During its last meeting in February, the commission recommended that Pope Francis expand the role of a Church court within the Vatican's Congregation for the Doctrine of the Faith to handle cases in which bishops have been accused of failing to respond appropriately to abuse charges.
A recent controversy in Chile has caused some critics to question Francis' resolve to foster accountability, based on perceptions that his choice to lead the small diocese of Osorno, Bishop Juan Barros, had attempted to conceal crimes committed by the country's most notorious abuser priest.
When a five-month-old video was released recently in which Francis is heard blaming the controversy on "leftists" and asserting that courts have taken no action against Barros, he was criticized even by other members of the Vatican commission.
"I can easily understand" why people find such cases disturbing, Kilgallon said, but he vowed that it does not signal a lack of resolve.
"I wouldn't be here if I didn't think the Church was serious about it," he said.
"If I were somebody directly affected by abuse, I would need some convincing," he said, while insisting that the commission's effort to develop anti-abuse guidelines with teeth all around the world "isn't just talk."
Kilgallon said the commission may return to the theme of holding bishops accountable.
"The tribunal is one thing that we saw as a gap in the system," he said. "There wasn't an effective structure for holding leadership accountable, and we wanted to plug that gap and Pope Francis accepted it immediately."
"Down the line, if we feel more needs to be done, we'll come back to it," he said.
In the meantime, he said, he actually welcomes people raising questions about the Church's track record, including the recent criticism from Chile, calling it "absolutely positive."
Reform began, he said, when "people who had been abused had the courage to stand up and to say what had happened to them … we wouldn't be here without it."