Marie Collins, member of pope's sexual abuse panel, criticizes his response to Chile scandal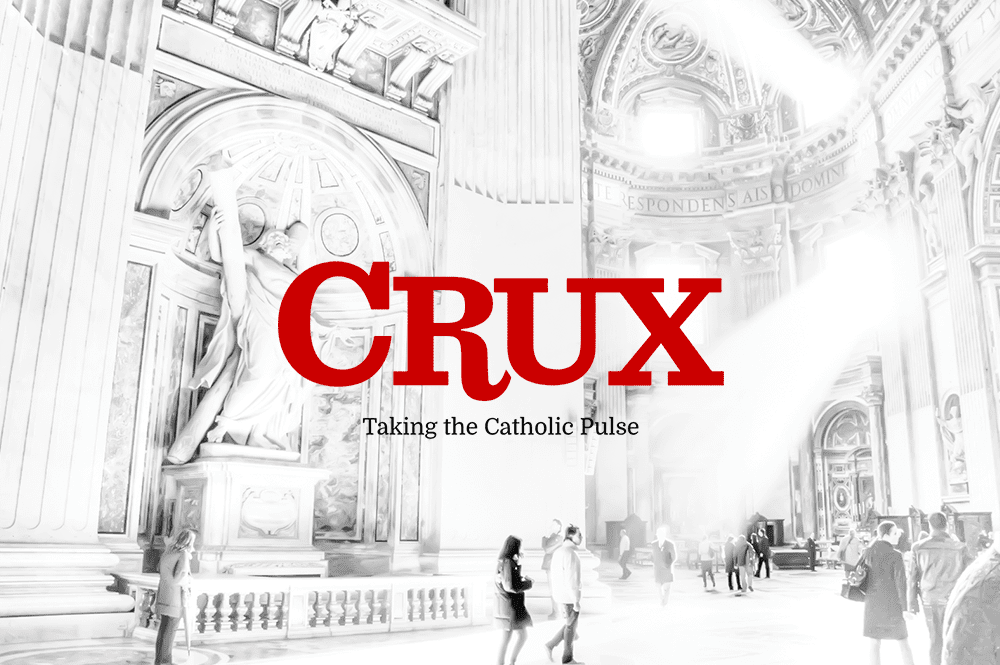 ROME – Perhaps the best-known sexual abuse survivor on a panel created by Pope Francis to lead the Church on a path of reform has criticized the pontiff's comments on an abuse case in Chile, saying she is "discouraged and saddened" by his response.
Irish laywoman Marie Collins made the comments via Twitter, in reaction to news of a five-month-old video made public Friday that shows the pontiff brushing off criticism of his appointment of a bishop in Chile accused of covering up allegations against his country's most notorious abuser priest.
"Don't be led around by the nose by these leftists who are the ones who put this [opposition] together," the pope is heard saying.
It appeared Francis used the term "leftists" to refer to Chilean politicians, mostly members of the country's main left-wing political party, who have signed a petition opposing the bishop's nomination.
Francis was speaking about protests against his January selection of Juan de la Cruz Barros Madrid as bishop of the small Osorno diocese in Chile. Barros is widely seen in Chile as a defender of the Rev. Fernando Karadima, a prominent Chilean priest found guilty of abuse by the Vatican in 2011 and sentenced to a life of "prayer and penance."
"Osorno suffers for being stupid because it has not opened its heart to what God says," Francis also said in the video.
The video was captured when a former spokesman for Chile's Catholic bishops greeted the pope in St. Peter's Square in Rome. The spokesman said the pope made the comments to him, and were captured on an iPad by an Argentine who was standing nearby.
Collins was among those who criticized the appointment of Barros, even traveling to Rome along with three other members the Pontifical Commission for the Protection of Minors to meet with Boston's Cardinal Sean P. O'Malley in an effort to have the pope's nomination of Barros reversed.
O'Malley serves as president of the commission, which is intended to advise Francis on anti-abuse policies.
On Saturday, Collins sent a tweet citing Pope Francis' comments in Spanish about "leftists" being behind the anti-Barros campaign, saying she was "disappointed and saddened" to hear of the pontiff's reaction.
Discouraged and saddened by this!
Papa Francisco "no se dejen llevar por las acusaciones de los zurdos" https://t.co/nIDkEZWBs4 via @YouTube

— Marie Collins (@marielco) October 3, 2015
On the same day, Collins also described her April meeting with O'Malley as a "waste," saying it feels that way "when you see the claims of Karadima's courageous victims categorized in this way."
What a waste that trip to Rome re Barros was, when you see the claims of Karadima's courageous victims categorised in this way

— Marie Collins (@marielco) October 3, 2015
Back in April, Collins told Crux that her meeting with O'Malley over the Barros case had "gone well," and that she was "happy with Cardinal Sean's response."
On Monday, Collins told Crux that she agreed to serve on the papal commission in the hope that lessons had been learned, but that "these events undermine that hope."
"I also feel for the hurt the victims of Father Karadima must be experiencing," she said.
This is not the first instance of late in which Pope Francis' language on the Church's sexual abuse scandals has come in for criticism.
During his recent trip to the United States, Francis met with five abuse victims and also acknowledged on the papal plane back to Rome that some bishops have "covered up" abuse allegations, calling that "very ugly" and vowing to impose accountability.
Francis told the victims he was "deeply sorry" for the times they weren't believed. He added that "clergy and bishops will be held accountable when they abuse or fail to protect children."
Yet Francis also used a Sept. 23 speech to US bishops in Washington, DC to praise their "courage" in responding to the abuse scandals, angering some victims and advocacy groups who fault the way in which at least some American bishops have handled the situation.
Collins, a longtime advocate for abuse victims, was raped at the age of 13 by a priest in a Catholic hospital in Dublin, Ireland. She's one of two abuse survivors on the papal commission, along with British layman Peter Saunders.
Member pope's anti-abuse panel criticizes his response to scandal in Chile: http://t.co/MkZ4JscA6j

— John L. Allen, Jr. (@JohnLAllenJr) October 5, 2015
Although the video marked the first time Pope Francis has personally commented on the controversy generated by the Barros appointment, the Vatican in March released a statement saying the Congregation for Bishops had examined his candidacy "and did not find objective reasons to preclude the appointment."