Some bishops think local decisions are the answer to vexing questions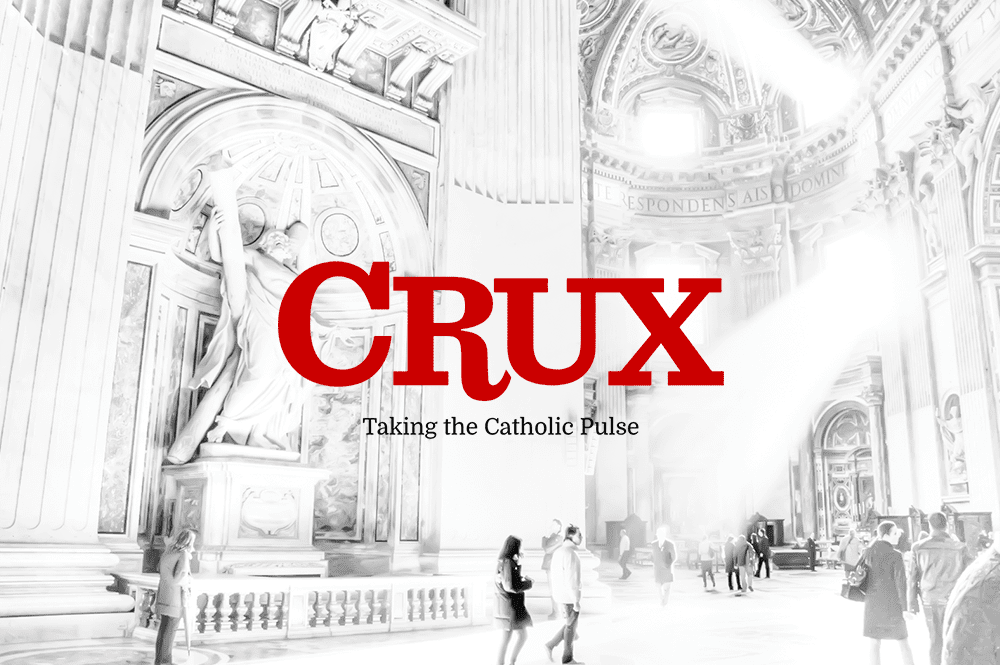 ROME — As the Synod of Bishops on the family nears its close, consensus on the issue of access to the sacraments for the divorced and civilly remarried remains elusive. Some who support the proposal are trying a new strategy, suggesting that rather than making a decision in Rome, it could be handed over for local control.
Those voices may have gotten a shot in the arm on Saturday, when Pope Francis appeared to come out in support of more autonomous local and regional bishops' conferences, although he did not link that idea to the debate over the divorced and remarried.
"It is not advisable for the pope to take the place of local bishops in the discernment of every issue which arises in their territory," he said. "In this sense, I am conscious of the need to promote a sound 'decentralization'."
The pontiff was actually quoting himself, from a 2013 document called Evangelii Gaudium, or "The Joy of the Gospel."
During the first two weeks of the synod, debate over decentralization vis-à-vis the "Kasper proposal," named for German Cardinal Walter Kasper who supports allowing some divorced and civilly remarried Catholics to take Communion, has been vigorous.
Among the first to address it was Belgian Bishop Johan Bonny, a supporter of the Kasper proposal, during the first week.
"It is important that the synod give space and responsibility to the local bishops to formulate suitable answers to the pastoral questions of that part of the people of God which is entrusted to their pastoral care," Bonny said, according to a statement found on the website of the Belgium Bishops Conference.
German Benedictine Abbot Jeremias Schröder, president of the Benedictine Congregation of St. Ottilia, echoed the sentiment.
Talking to journalists Oct. 12 at a Vatican news conference, he said he had counted about 20 speeches in favor of local bishops deciding what's the best pastoral approach for those who have strayed away from Church teaching, and only "two or three" against it.
"Many of the speeches in the general discussions mentioned the possibility of dealing with questions on the basis of a given cultural context," Schröder said, adding that national episcopal conferences could be allowed to search for pastoral solutions in tune with their specific cultural context.
"I, for example, am German, and it seems to me that the divorced and remarried issue is very strongly and widely felt in Germany and much less so elsewhere," he said. "This is an area where there could be space for original pastoral ideas, also as far as the understanding of homosexuality goes."
Of the eight US bishops in the synod, at least one has said he could be open to the idea.
Speaking to journalists on Friday, Archbishop Blase Cupich of Chicago said "there is a function a bishops' conference can offer, but when it comes to these other questions, I'd like to give it a little more thought."
"I think we have to make sure that we don't just create policy on very sensitive issues on a national level, but we do it with the conformity of those personally named to the synod by Pope Francis."
In a Crux interview, Cardinal Donald Wuerl of Washington, DC, did not address the question of local control over the Kasper proposal. In the past, however, Wuerl has said that a desire for decentralization on the part of many cardinals was part of the reason Francis was elected to the papacy.
Other American prelates struck a more cautious note.
Cardinal Daniel DiNardo of Galveston-Houston said he would not support a decentralized approach to the Kasper proposal.
"Because the question has been so universal in the Church for so long, I would say no, you can't do it that way," DiNardo said on Sunday. "We're dealing with the words of Jesus [on marriage], and to allow that to be decided at the local level, I just find a little hard to imagine."
New York Cardinal Timothy Dolan likewise told Crux that he sees real danger in regionalization.
"I would see [decentralization] as the big temptation and a threat today," he said. "Amidst more diversity, what the Church needs now is a strong concentration on unity."
One can also find skeptics elsewhere.
Archbishop Eamon Martin, Ireland's most senior churchman, told the Irish Catholic he's among those who reject the idea that local bishops conferences should be given more decision-making power when it comes to Church teaching.
"I think if we are part of a universal teaching Church, then we do have a very clear vision for marriage and the family, and I don't think that should be subject to interpretation at the level of individual episcopal conferences," Martin said.
Australian Cardinal George Pell, the Vatican's secretary for the economy, echoes these thoughts, saying there can't be a decentralization on significant doctrinal matters.
"Certainly decentralization has been mentioned [at the synod], though just what is to be decentralized is less clear," Pell told Crux.
"Let me say that if there are two people in exactly the same situation who want to go to Communion in different countries, and in a country giving them Communion it is sacrilegious and in the other country it's a font of grace, then we are in desperate trouble."
"Objectively speaking, you can't have that," Pell said.
Nigerian Cardinal Francis Arinze, a point of reference for many African prelates even though he's not participating in the synod, likewise expressed opposition.
"Is sin going to change according to national borders?" Arinze asked, saying it "looks dangerously like nationalizing right and wrong."
There have been voices in favor, such as Archbishop Mark Coleridge of Brisbane, Australia who spoke to Crux during week one.
He said that even that early in the process, it was clear that "trying to make universal pronouncements about the issues concerning marriage and the family is so tough as to be almost doomed."
Swiss Cardinal Kurt Koch, president of the Vatican's Pontifical Council for Promoting Christian Unity, told Vatican Insider that some issues could be resolved on a continental level.
"When it comes to issues that affect the Church as a whole, I do not think that is possible" for individual bishops to make decisions. "We can encourage a third perspective: not just the universal Church or the bishop representing the local diocese; we could think also of a continental regional commission."
Bishop Borys Gudziak, who leads the Ukrainian Greek Catholic Church in Paris as a member of one of the 23 Eastern-rite Churches that are in full communion with Rome, told Crux he's a big proponent of decentralization, but "not on the fundamental human issues."
"For example, I support a devolution in terms of the selection of bishops," Gudziak said. Yet on the Kasper proposal, he said "it would be very problematic, to put it lightly."
Since the beginning of his papacy, Pope Francis has given hints as to what he means by decentralization. The inclusion of lay opinions on the synod through two public questionnaires, for instance, struck many as part of a vision of a more participatory Church.
He gave more clues in a mostly ignored private audience with Brazilian Bishop Erwin Kräutler of the remote diocese of Xingu in the Brazilian rain forest, who had traveled to Rome in April 2014.
Afterward, in an interview with a local newspaper, Kräutler said he'd told the pope he was leading Brazil's largest geographic diocese, with 800 church communities and 700,000 people, but only 27 priests. Some of those communities are so remote that it takes a week to reach them, and many celebrate Mass only two or three times a year.
"The pope explained that he could not take everything in hand personally from Rome," he said. "We local bishops, who are best acquainted with the needs of our faithful, should be corajudos (bold), and make concrete suggestions."
However, Francis also said that a bishop should not act alone, indicating that "regional and national bishops' conferences should seek and find consensus on reform, and we should then bring up our suggestions in Rome," Kräutler said.
That's a proposal that has been made on the synod floor by Mexican Archbishop Carlos Aguiar Retes of the diocese of Tlalnepantla.
Aguiar suggested that future synods be preceded by regional or continental assemblies so that in the future, each synod delegate wouldn't represent just an individual opinion. These continental gatherings, according to his proposal, would not have decision-making power, just like the Synod of Bishops itself.