From Latin verse to romance, pope books have a little bit of everything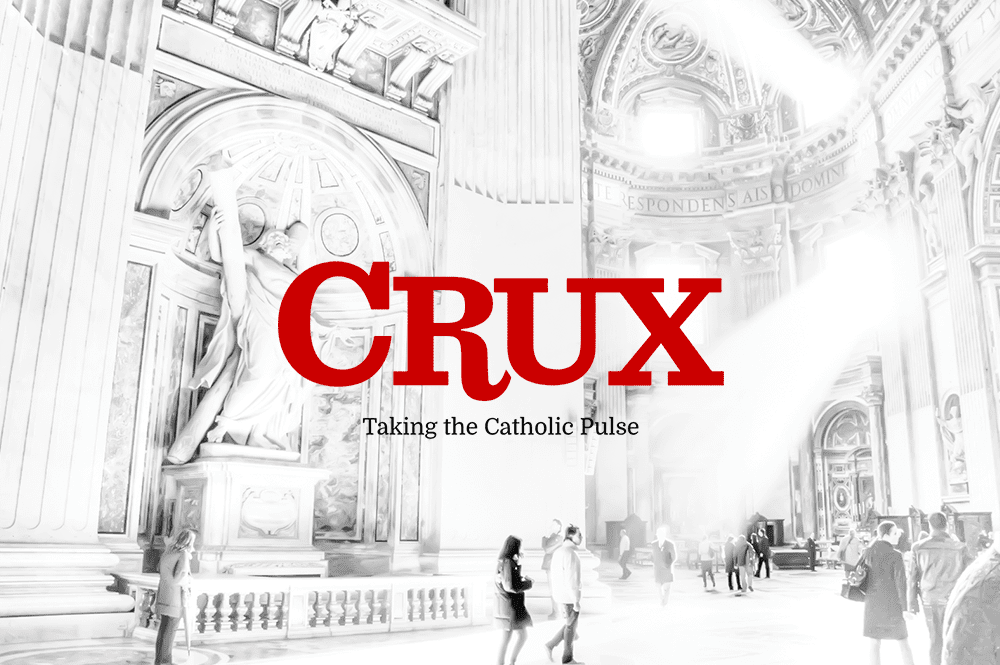 ROME — A new interview book with Pope Francis was released Tuesday in the United States and in a staggering 79 other countries, in 20 different languages. Although Francis in many ways is a "pope of firsts", this is hardly the first book published by a sitting pontiff — and, technically, not even the first from this one.
Leaving aside formal papal documents such as encyclicals and apostolic exhortations (which, given their length, could be viewed as books), "The Name of God is Mercy" is actually Francis' second book-length interview.
As Jesuit Rev. Antonio Spadaro reminded everyone via his Twitter account this week, his celebrated interview with history's first pope from Latin America for the Jesuit-run magazine La Civilta Cattolica, turned out to be so long that it was eventually issued as a book titled "My Door is Always Open."
"Il confessionale non è una sala di tortura, ma il luogo della #misericordia" #PapaFrancesco (libro intervista 2013) pic.twitter.com/vhSgEjQRCP

— Antonio Spadaro (@antoniospadaro) January 10, 2016
Spadaro, the first in a growing series of people to interview Francis, had three sit-downs with the pontiff in the Domus Santa Marta, the residence where the pope has lived since the beginning of his pontificate.
"The Name of God is Mercy" will almost certainly become the latest in a growing catalog of papal bestsellers.
Emeritus Pope Benedict XVI published three books on the life of Jesus during his eight-year papacy, all of which made The New York Times bestseller list.
"Jesus of Nazareth," the first volume, finished 8th on 2008's bestseller chart in Italy, despite costing close to $24. It outsold books that, at the time, were the latest releases of highly popular writers such as Paolo Coelho and Wilbur Smith.
From sales in Italy alone, Benedict could have received a check for $2.3 million in royalties, which instead went to the Ratzinger Foundation, the pope's charity that gives scholarships to poor students.
Benedict XVI also had his own interview book, called "Light of the World: The Pope, the Church, and the Signs of the Times." Released in 2010, it was the result of a conversation with German journalist Peter Seewald, who had published two earlier interview books with then-Cardinal Joseph Ratzinger prior to his election to the papacy.
That book caused a minor furor when Benedict told Seewald that there are some cases, for example a male prostitute who doesn't want to spread disease, in which the use of condoms may represent "a first step in the direction of a moralization, a first assumption of responsibility."
The Vatican was forced to issue a clarification that the Church was not on the brink of changing its teaching on birth control.
As in so many other cases, it was St. John Paul II who set the pattern for future popes with his 1994 interview book, "Crossing the Threshold of Hope," the very first with a pope. He chose Italian Vatican writer Vittorio Messori, who earlier had also done an interview book with Ratzinger.
Messori submitted written questions, which John Paul answered at length.
Aside from his prodigious list of official documents, the Polish pope produced four other books during his almost 27 years in office: "Gift and Mystery," published in 1996; "The Poetry of John Paul II," from 2003, and his last one, "Rise, Let Us Be On Our Way," released in 2004.
Pope John XXIII also deserves mention here, since some observers consider his "Journal of a Soul," his personal diary, to be the first papal book of the modern era. However, it was published only posthumously.
Further expanding the category to include writings by men that would later become supreme pontiffs, there are several gems, such as a work of Latin verse from Vincenzo Gioacchino Raffaele Luigi Pecci, who would become Pope Leo XIII, called "Photography," on "modern" technology in the mid-19th century.
Ambrogio Damiano Achille Ratti, later Pope Pius XI, wrote "Climbs on Alpine Peaks," an energetic account of his mountaineering adventures.
Cardinal Albino Luciani, who reigned for 33 days as Pope John Paul I in 1978, wrote a highly popular volume called "Illustrissimi" ("The Very Illustrious"), a series of imaginary exchanges with famous figures such as Charles Dickens, Pinocchio, Sir Walter Scott, Jesus, and others. It still sells well in Italy, almost 38 years after his death.
Leaving the modern era, almost certainly the most unusual book ever penned by a man who would later become a pope is probably "The Tale of the Two Lovers." It was written in 1444 and ranked as a bestseller for a century, even before its author, Aeneas Sylvius Piccolomini, became Pope Pius II.
"The Tale of the Two Lovers" was the romance novel of its day, full of soft-core erotic imagery and pivoting on an exchange of letters between a married woman and another man, who discover that they're in love. It's considered one of the first examples of the epistolary novel, meaning a story told through letters or diary entries.