Mixed verdicts for ex-Vatican official in corruption trial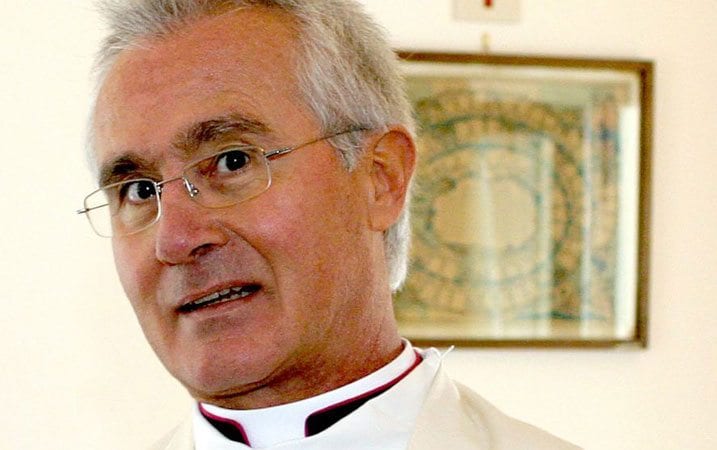 ROME — A former Vatican official charged with corruption by Italian authorities in 2013 for his role in a $22 million cash-smuggling scheme was acquitted Monday of the most serious charge, largely because the plot in which he was involved fell apart.
Italian Monsignor Nunzio Scarano was found guilty, however, of the lesser offense of making false accusations against one of his fellow defendants.
Scarano worked for 22 years as an accountant in the Administration of the Patrimony of the Apostolic See (APSA), which at the time handled both the Vatican's investment portfolio and its real estate holdings. He was suspended when Italian authorities began investigating him.
In June 2013, Italian magistrates charged Scarano with trying to smuggle $22 million into Italy from Switzerland on a private jet, with the help of Giovanni Maria Zito, an Italian secret service agent at the time, and Giovanni Carenzio, a financial broker. According to the charge, Scarano and his accomplices were acting on behalf of a family of Italian shipping magnates.
Wiretaps and e-mails collected during the probe suggested that Scarano, known in Rome as "Monsignor 500" for the 500-euro bills he flashed around, had a good relationship with officials of the Vatican bank and used his accounts to conceal the origins of his money.
At the time of his arrest, the Vatican bank froze 10 accounts Scarano held. He claimed that the more than $2 million he had deposited came from donations.
The prelate was also an avid art collector: At the time of his arrest, he was living in a 17-room apartment in the southern Italian city of Salerno decorated with artwork, including originals by Van Gogh and Chagall, with an estimated value of $6.5 million.
All the top officials of the bank were either fired or resigned soon after Scarano's arrest.
On Monday, an Italian judge ruled that the failed attempt by Scarano and his two aides to smuggle cash into Italy from Locarno, in Switzerland, without paying taxes or going through customs control, didn't meet the legal standard for "corruption" because the scheme fell apart before it could be executed.
According to reports at the time, the plan fell through because of last-minute complications at the Swiss bank where the money was being held.
Scarano was found guilty, however, of falsely accusing Zito, the former secret service agent, of stealing $217,000 from him. In truth, Scarano paid Zito that amount for his role in the affair.
The prelate received a two-year suspended sentence. He's also on trial in his hometown of Salerno for money laundering.
His confederates in the 007-style smuggling operation, Zito and Carenzio, the broker, are being tried separately.
After the ruling, Scarano's lawyers said they were pleased with the result, claiming it "absolves our client of the serious charges of corruption. It finally restores the justice and dignity to monsignor Nunzio Scarano."
According to Italian law, both prosecutors and defendants can appeal the verdict. Quite often verdicts are overturned, so the Scarano case is not over.
According to newspaper accounts at the time of his arrest, Scarano claimed that during his time at APSA, banks looking to get some of the Vatican's business routinely showered officials with gifts, including trips, cruises, five-star hotels, massages, and more.
Vatican magistrates are currently investigating several other APSA accounts for money laundering and insider trading allegations.