Rome's chief rabbi calls papal synagogue visit 'providential'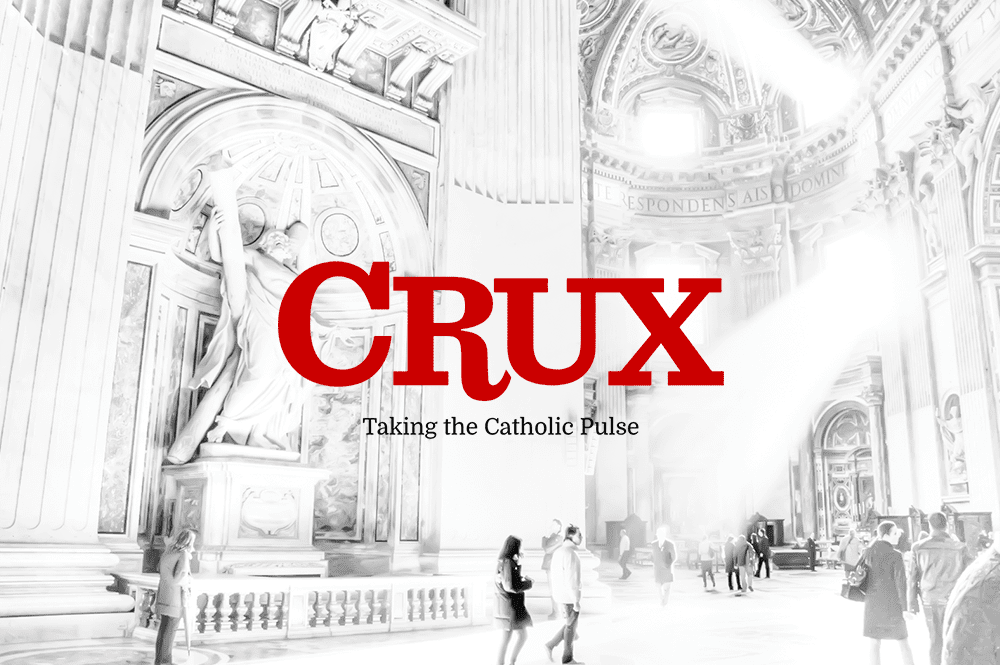 ROME — When Pope Francis visits the historic Great Synagogue of Rome on Sunday, he'll be welcomed by the chief rabbi amid joy at the visit, but also alarm that mounting security fears related to terrorism may complicate things.
On the other hand, the rabbi also said it may be "providential" the pontiff is arriving under such a cloud, because it sends a timely signal that hostility and violence is not the only religious storyline.
Chief Rabbi Riccardo di Segni, leader of Rome's Jewish community, said Thursday it seems "obvious" that Sunday's visit is high-risk in light of Europe's seemingly constant terror threats.
Security measures will be tight as Francis makes the two-mile trip from the Vatican to the synagogue Sunday afternoon. Italy, like most of Europe, has been on high alert since the terrorist attacks in Paris last November perpetrated by ISIS.
The threat of extremism in Italy is so real, Di Segni said, that it complicates the possibility of a joint declaration promoting peace among local Islamic, Jewish, and Catholic leaders.
"[Islamic leaders in Italy] are under threat by extremist groups, so they move with a lot of difficulties," Di Segni told journalists at the synagogue Thursday.
This will be Francis' first visit to a Jewish place of worship since the beginning of his pontificate, more than three years ago. He'll be the third pope in the modern era to visit the Rome synagogue, after St. John Paul II in 1986 and Benedict XVI in 2010.
"A tradition is being created," Di Segni said of Sunday's event.
"The first visit was revolutionary, but it could have been nothing more than a dot in history," he said. "Benedict wanted to show that it was a tradition that had to continue."
It took Francis nearly three years to visit, Di Segni said, because neither the Jewish community nor the pope were in a hurry.
"This isn't a routine event," he said.
The visit falls on Italy's annual day for Christian-Jewish dialogue. It has been observed for the past 20 years to reflect on relations between Catholics and Jews.
For the rabbi, Francis' visit will be "providential" because it will send a message of coexistence at a moment of increasing religious violence, something which is being felt, he said, in an "astonishing" way in Europe.
"There's urgency in this moment to signal that religious diversity can't be a justification nor an excuse for intolerance," Di Segni said.
Although reticent to speak about political matters that put a damper on the dialogue between the Jewish community and the Vatican, the rabbi said the Vatican's recent decision to sign an accord with what it called the "State of Palestine" will hang over Sunday's meeting.
"There are political decisions the Vatican makes, particularly regarding the Middle East, that affect Jews in Israel and the world, over which we can clearly disagree," Di Segni said. "[The Vatican-Palestine accord] is an open problem, but Rome's synagogue is not the place for politics. It'll be in the background, but the main objective of the meeting is the encounter among faithful of different religions."
For the record, the Vatican long has supported Palestinian statehood. The accord Di Segni referenced was signed in June, and largely concerns the tax and legal status of Catholic facilities and personnel on the West Bank and Gaza Strip.
A similar accord has been on the works between Israel and the Vatican since 1993, when their diplomatic relations were established.
On the papal visit to the synagogue, Di Segni said he expects for Francis to give "signals of friendship and cordiality," and doesn't rule out an unexpected gesture from the pontiff.
"He's a pope of surprises," he said.
"Francis is a pope that knows how to speak to the heart of people," the rabbi said. "Which hearts he knows how to reach is something you (journalists) know best. I can evaluate the impact he's had in our community, and it's a positive one."
Di Segni also said he hopes debates over Pope Pius XII, a divisive figure because of his alleged silence during the Holocaust, are left out of the meeting.
Francis is the first non-European pontiff to visit Rome's synagogue, and for Di Segni, this means the Argentine pope has had a "different, yet not negative experience."
"[Francis'] experience is one of friendship," he said, freed of the terrible weight of history that marks Jewish-Catholic relations in Europe.
However, as Di Segni pointed out, Argentina was the setting for two of the worst terrorist attacks of the early 1990s, both directed at the local Jewish community.
In 1992, an attack on Israeli embassy in Buenos Aires killed 29 civilians and injured 242. Two years later, the building of the Argentine Israelite Mutual Association was bombed, killing 85 people and injuring hundreds.
Above all, for Di Segni the papal visit will be a sign that different religions can co-exist construtively.
"It's not about taking up weapons and going into a theater to kill people in God's name," he said.
From a more Jewish-Catholic perspective, the rabbi said he hopes the pope's visit to the synagogue is seen as a confirmation of the Vatican's recently released document on dialogue between the two faiths.
The document, titled "The gifts and the calling of God are irrevocable," and released last December, says that there shouldn't be an organized effort from Catholics to convert Jews.
It also says that even though Christianity teaches there is only one path to salvation in Jesus, this "does not in any way follow that Jews are excluded from God's salvation because they do not believe in Jesus Christ as the Messiah of Israel."
Di Segni said he believes this declaration to be very important, and that it should be the cornerstone for Jewish-Catholic relations in the future. However, he said, it's also a theological document that needs to be brought down to a grassroots level.
"How do you explain to those who're not theology experts that they have to believe in Christ to be saved, yet you don't?" he said.
Here, he said, the papal visit to the synagogue is key: "It translates complicated theology into substantial signs."