Swiss Guard cookbook becomes instant classic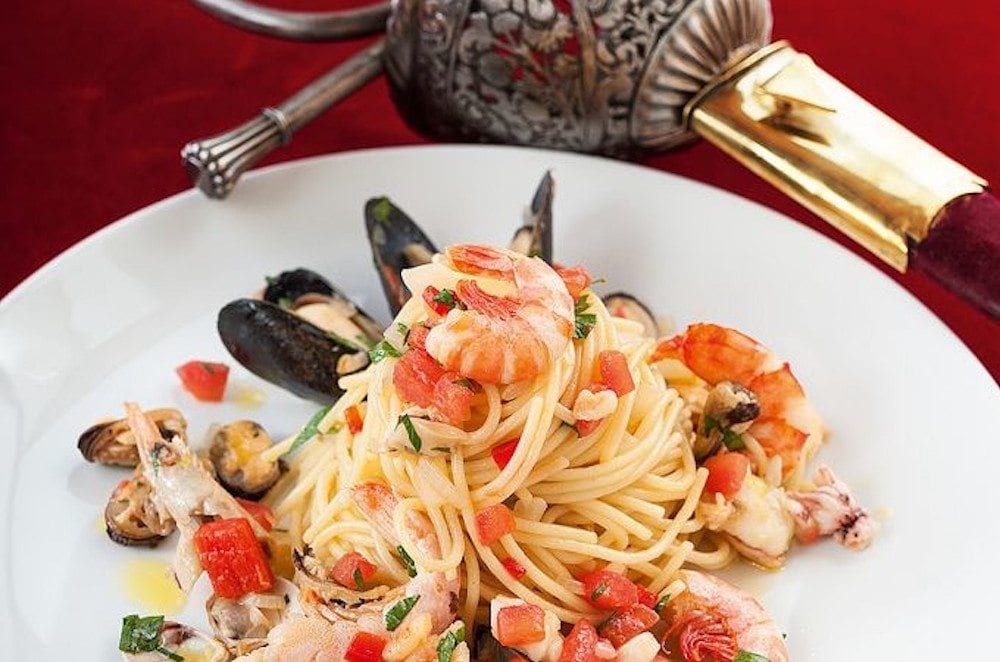 A native of Zurich, Switzerland, David Geisser was a chef prodigy.
He compiled his first best-selling cookbook at age 18, produced his second cookbook before he was 23, and was working under masters such as Antonio Colaianni of the Gault Millau restaurant in Switzerland.
Amidst his rising stardom in the culinary world, he decided to join the Pontifical Swiss Guard – a historically elite body of Swiss soldiers who have served as guardians to the pope in Vatican City since the 1500s.
"I volunteered for the Pontifical Swiss Guard because that was my dream – to be like my father and serve in the Swiss Guard. It is a great honor for young Swiss men," Geisser told CNA.
He was officially sworn in as a Swiss Guard in May 2013. Once he was serving a higher cause, Geisser would hang up his apron and lay his acclaimed chef days to rest.
But during the same time, the Swiss Guard was working on a promotional pamphlet encouraging Swiss Guard candidate to apply for the position of papal guardian. Geisser jumped on the opportunity to turn the recruit document into a high-quality cookbook, filled with pictures, recipes, and stories.
"The Commander [Daniel Anrig] decided the Swiss Guard should do a cookbook and assigned me to lead the project," Geisser explained, saying Anrig had always been interested in Geisser's culinary background.
Geisser collaborated with Commander Anrig and fellow Swiss Guard Erwin Niederberger, a former pastry chef who produced most of the cookbook's text. Together, they transformed the recruit brochure intoBuon Appetito – a culinary masterpiece, carefully crafted with 76 hand-picked recipes, including papal favorites.
Buon Appetito was released in Switzerland in 2014 and critics hailed it as "an instant classic." In 2015, international publishing rights were acquired through the Archangel Company in Cleveland, Ohio and Buon Appetitovwas transformed into The Vatican Cookbook, released by Sophia Institute Press in April 2016.

(Credit: Katarzyna Artymiak)
The Vatican Cookbook includes additional photos and updated information, as well as an appeal to raise awareness of the Pope Francis-approved campaign, "One Human Family, Food For All." Caritas International is sponsoring the endeavor in an effort to eradicate worldwide hunger, promote improved food production, and reduce food waste across the globe.
The recipes found in The Vatican Cookbook reflect the diverse heritage of both the popes and the guards, ranging from Polish, German, French, Bavarian, Italian and Argentine cuisine. According to Geisser, The Vatican Cookbook was ultimately a collaborative effort of the Swiss Guard with contributions from many ranking officers.
"We searched for the best of the truly classic recipes – the ones that had endured and were served at Vatican tables for centuries," Geisser stated.
"Most importantly, we asked the Guardsmen about the Popes they had served…they know what each pope likes to eat better than anyone else. So, we were able to include the favorite dishes of the modern popes – Francis, Benedict XVI, and St. John Paul II," he continued.
Although Geisser was reluctant to pick a favorite recipe, he did say that "every meal has its place. There are recipes for all occasions and simple fare for every day – so, I favor them all."
Geisser pointed out that a week after its release, The Vatican Cookbookwas ranked #1 on major Amazon Bestseller Lists, including cookbooks, Christian books, Catholic books, and new releases. It has also earned a shining 5-star rating from consumers.
"We were fortunate to get help from good writers, the best photographers, a fine publisher at Sophia Institute Press and support from the Swiss Guard and the Vatican," Geisser reflected, saying "we hope everyone will enjoy it."
Based on its overwhelming success, Geisser hinted that they have talked about producing another Vatican cookbook.
"We do not know yet what should be inside, but we think we have a good title: Vatican II," Geisser stated, adding"we are working hard to keep the momentum going."
"We tried to make a useful and joyful book. So far, the reaction in America tells us maybe we made a good book, and we are happy for that."