ROME – Food and faith always have been intertwined in Catholicism. The Church's central act of devotion, after all, is a meal – the sacrament of the Eucharist – and the cultures in which it's taken deepest root around the world are also ferociously attached to their cuisine.
Nowhere is that more true than Rome, a premier destination for Catholics everywhere because of the Vatican and the pope, and also a town in which it's almost metaphysically impossible to have a bad meal. Now that summer is officially upon us, many Catholics may be contemplating a Roman outing.
One trick to a successful pilgrimage to the Eternal City is blending one's spiritual and gastronomic experiences, so the food enhances the prayer and vice-versa.
The following are eight suggestions for pairing Roman dining and devotion. Some of these destinations are classics, others pretty far off the beaten path, but together they offer a terrific taste of Rome in every sense of the word.
Two warnings: First, pretty much every restaurant in Rome has a giorno di chiusura, meaning a day every week they're closed. The off-days for the places I'm recommending are noted below, but if you're heading somewhere else, make sure to confirm it's open.
Second, in mid-August, Italians mark Ferragosto, which in theory falls on August 15 and celebrates the Assumption of Mary. For most Italians, however, it's basically a long vacation period. Rome generally empties out, which is fantastic for pilgrims trying to get around town, but also annoying because many restaurants are closed for long stretches of time.
If you're heading over in August, therefore, don't assume all these places will be open — check before you go.
1. The Vatican/Osteria dei Pontefici
The obligatory starting point for a Catholic visiting Rome is the Vatican and St. Peter's.
If you have the time, budget two days. One will be occupied by seeing St. Peter's Basilica and then browsing through the nearby bookstores and gift shops. If you come on a Wednesday, you can also take in the pope's regular weekly audience.
The next day will be devoted to the Vatican Museums.
Tip: Be near the front of the line for the museums, and rush through so you can be among the first to arrive at the Sistine Chapel. Then, work your way back. The chapel is a very different experience when it's almost empty, versus crowded with people.
Afterwards, the natural place to head is the "Restaurant of the Pontiffs," located a few minutes away near the St. Peter's stop on the Roman train system. It was opened in 1959 by a family from the Abruzzo and today is presided over by two affable brothers, Leonello and Fabio.
Ideally you'll come on a warm day when you can sit outside. Given the setting near the largest parking lot for tour buses heading to the Vatican, there's no better way to get a sense of the universality of the faith than watching the staggering variety of people who pass by.
The inside features paintings of every pope since Pius XII, the pontiffs who've reigned since the restaurant opened. Try the rigatoni alla papalina, the house specialty, which features a light tomato sauce with small chunks of cured ham and peas. ("Papalina," by the way, is a colloquial Italian way of referring to the skullcap, or zucchetto, worn by popes.)
One other tip: Italian waiters are highly accustomed to diners tweaking menu offerings to suit their individual preferences, so if you don't like rigatoni, for instance, you can ask for the papalina with another pasta. I usually take it with spaghetti, but that's up to you.
Osteria della dei Pontefici: Via Gregorio VII, 53, +39.06.635206, closed Mondays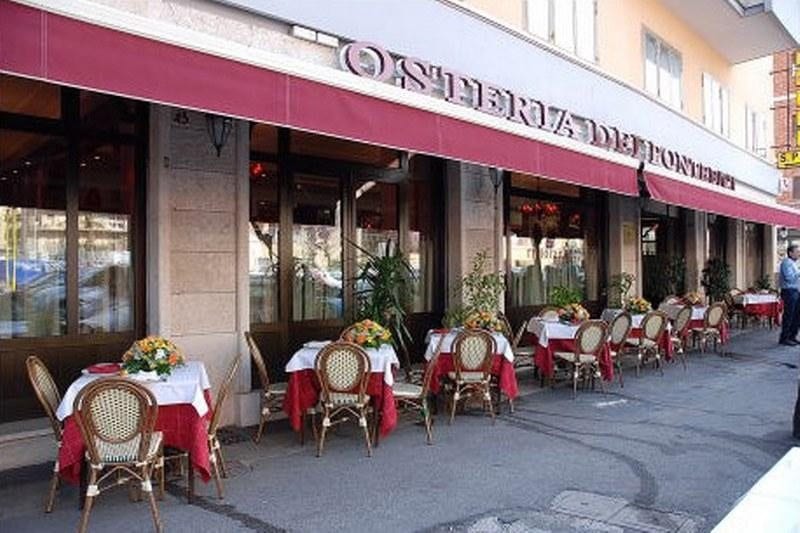 2. The Scavi/Al Passetto di Borgo
Even though the Scavi are under St. Peter's Basilica, treat them as a separate outing, because you'll be too moved afterwards to be ready for something else.
These excavations reveal the ancient necropolis under the basilica, a pagan cemetery where the earliest Christians in the city – including, according to tradition, St. Peter himself – were also interred. It's a haunting experience that connects you to the origins of the faith.
Reservations are required, which you can request by sending a fax to +39 06.6987.3017, an e-mail to scavi@fsp.va, or by phone at +39.06.6988.5318. Tour groups are organized by language, and in English the guides are often seminarians from the North American College, the prestigious American seminary in Rome.
When you reemerge, ask anyone to direct you to a nearby street called the Borgo Pio. Ignore the hawkers inviting you to try their tourist menus and head (to the) Al Passetto di Borgo, known universally among locals as "Roberto's."
It's a legendary gathering place for Vatican officials, visiting clergy, journalists and diplomats. You won't have to waste time pondering the menu, since the obvious choice is the rigatoni alla norcina, with a white cream sauce laced with cheese and the just-right dollop of ground sausage. The house white wine is superb, and goes perfectly with the norcina.
Al Passetto di Borgo, Borgo Pio 60-62, +39.06.68803957, closed Tuesdays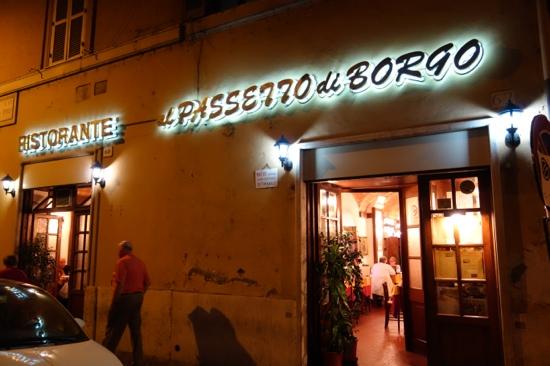 3. Catacombs of St. Sebastian/Cecilia Metella
Early Christian catacombs are scattered across Rome, and the one associated with St. Sebastian is among the smallest and most accessible. If you have time for only one such experience, this is it.
It's located on a road called the Via Appia Antica, which is significant for another reason: According to legend, it's where the risen Christ met St. Peter fleeing from Roman persecution. When Peter asked Jesus "Quo vadis?", or "where are you going?", Christ replied, "Back to Rome to be crucified again!"
Suitably chastened, Peter turned around and embraced his fate. A church called "Domine Quo Vadis" now stands on the spot.
Nearby is the restaurant Cecilia Metella, which you should visit in the evening when it's cool enough to sit outside in its beautiful garden. While the entire menu is impressive, be sure to try the house specialty scrigno alla metella.
"Scrigno" in Italian means "jewel box," the suggestion being that the treasure of this baked pasta dish lies underneath its lid of melted cheese. I guarantee, the name fits.
Cecilia Metella, Via Appia Antica 125/127/129, +39.06.512.6769, closed Mondays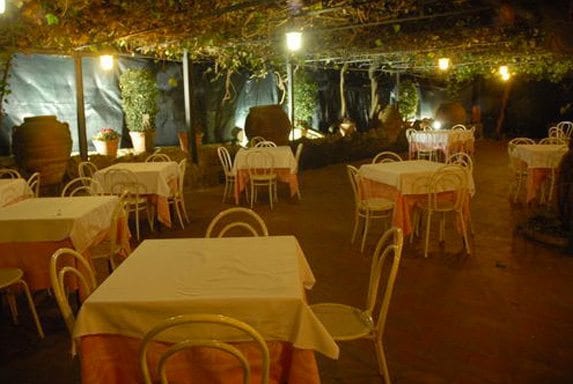 4. Santa Maria della Concezione dei Cappuccini/Da Fortunato al Pantheon
What's listed above is the formal name of this renowned church located on Rome's trendy Via Veneto, but around town it's simply known as the "Bone Church." Operated by the Capuchins, its crypt is the main draw, featuring five chapels adorned with the bones of more than 4,000 friars buried here between 1500 and 1870.
You'll see altars made of bones and murals composed of bones. In a few cases the skeletons are almost intact and draped with a Capuchin habit, but for the most part the bones are woven into elaborate ornamental designs.
The effect is intended to be a reminder of mortality. A plaque reads, "What you are now, we once were; what we are now, you shall be."
After such an outing, you'll want something charming to reconnect you with the living. Tour books would suggest walking up the Via Veneto to the Hard Rock Café or Harry's Bar, but instead head a few minutes by foot down the via del Tritone to arrive at Da Fortunato, near the famed Pantheon.
Fortunato Baldassarri hails from a small village in the Lazio region near Amatrice, where legend has it the famed Roman dish of amatriciana was born. In the 1950s he moved into the city and began his restaurant career, eventually taking over the present location that's been home to eateries of one sort or another since the 1700s.
You'll want to budget some time to check out the walls inside, which are stuffed with photos of VIPs from every walk of life who've eaten at Fortunato's at one point or another.
This is a classic Roman kitchen, so you will never go wrong having the amatriciana, which they prepare with mezze maniche pasta. If you're hungry, you can follow that up with another classic, straccetti di manzo rucola e pachino (beef strips with rucola salad and cherry tomatoes.) No matter what you do, make sure you try the house bread, served warm with olives baked in.
Ristorante Da Fortunato, Via del Pantheon 55, +39.06.6792788, open every day.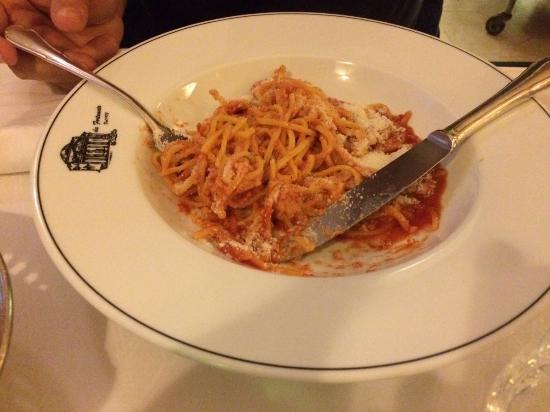 5. Santa Maria Sopra Minerva/L'Eau Vive
In a sense, you don't need to blend the L'Eau Vive with anything because it's a pilgrimage destination by itself. That said, let's begin with a nearby church definitely worth seeing.
The first church on this site was built over an ancient temple to the Egyptian goddess Isis, sometimes conflated by Romans with Minerva, hence the name. It's the only original example of Gothic church design in the city, featuring an interior painted blue with gilded stars and trimmed with brilliant red ribbing.
It's adjacent to the Pontificia Accademia Ecclesiastica, the Vatican's elite school for diplomats founded in 1701. While not open to the public, you can stand outside and ponder the ways in which the Vatican's status as a sovereign state has shaped world affairs over the centuries, for both good and ill.
Afterwards head a few blocks to L'Eau Vive, a French restaurant nearby. It's run by a Belgian community of consecrated lay women (The Missionary Workers of the Immaculate Conception), and at 10:00 pm food service is interrupted for nightly prayer, including hymns to the Virgin Mary.
If you're familiar with French cuisine, you'll know your way around the menu. I've always had good luck with the duck filet in Grand Marnier sauce with puff-fried potatoes. The wine list is also impressive.
L'Eau Vive, Via Monterone 85, +39.06.68801095, closed Sundays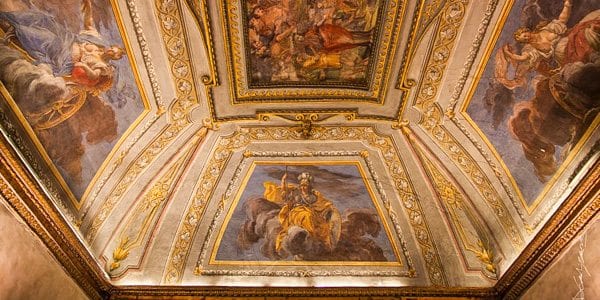 6. Museum of Criminology/Taverna Giulia
Here's a destination definitely not part of most pilgrimage itineraries, but one that deserves to be part of your Catholic education: Rome's sleepy Criminology Museum, operated basically as a hobby by the Italian Ministry of Justice.
(Charmingly, it was once known as the "Ministry of Grace and Justice.")
There, in a back room on the first floor, 12 feet tall and in perfect working order, stands the papal guillotine.
This efficient deliverer of death was introduced in Rome by the French. It was first employed under papal warrant in 1810 and last used in 1870, just as the Papal States were collapsing. Not only did popes put people to death, but there was an entire liturgy around the executions, and you can still see those prayer books and vestments too.
Within a century after the guillotine fell for the last time, the Catholic Church was in the vanguard of the abolitionist movement on capital punishment. It's a powerful reminder for Catholics that things in the Church can change, and sometimes quite rapidly.
(Note: The museum is closed Sundays and Mondays, open 9 a.m. to 1 p.m. other days, and on Tuesdays and Thursdays it reopens from 2:30 p.m. to 6:30 p.m.)
Afterwards, enjoy another hidden jewel of Rome: Taverna Giulia, located at the end of the same street, the Via Giulia, which houses the museum. It's probably the best dining experience you'll have in the city, so be sure to savor it.
You don't need to waste time on your options. Ask for a waiter named Fabio, and request the "John Allen" menu: a crostini appetizer, penne alla vodka, and a beef fillet with a specialty sauce. (Technically penne alla vodka isn't on the menu anymore, but I complained so loudly years ago when it was removed that I've been grandfathered in, and so have my friends.)
As a bonus item, you can ask Fabio to identify the two tables where Cardinal Joseph Ratzinger used to sit during his numerous meals here, before he became Pope Benedict XVI.
Taverna Giulia, Vicolo d'Oro 23, +39.06.6869768, closed Sundays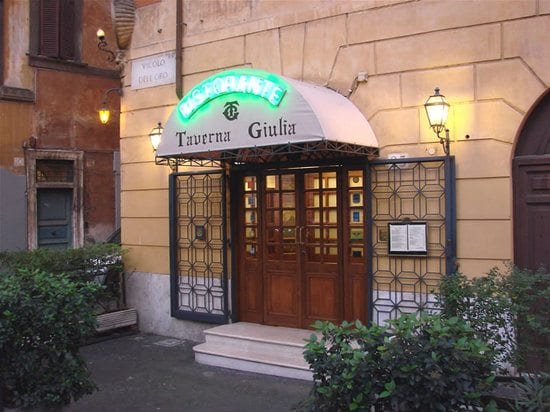 7. Castel Gandolfo/Taverna dei Cacciatori
Pope Francis legendarily has no "off" switch, one index of which is his refusal to take the customary summer break for popes in Castel Gandolfo, the town in the Alban Hills about 15 miles outside of Rome where the 17th century papal place is the main attraction.
(As a footnote, Pope Francis may be popular with working stiffs around the world, but not so much in Castel Gandolfo, where gift shops, hotels and restaurants annually suffer from his absence.)
Even without the pope, the Palazzo Apostolico is certainly worth a visit. Built on the site of a residence of the Roman Emperor Domitian, popes have been staying in the palace for centuries. Two modern popes died there, Pius XII and Paul VI, it's where St. John Paul II had a swimming pool installed, and it's where emeritus Pope Benedict XVI spent his early days of retirement.
Since 2014, the Barberini Gardens have been open to visitors each morning except Sundays, and they're well worth a stroll around.
Afterwards, walk a few steps down the main street leading away from the palace and you'll find the Taverna dei Cacciatori. Make sure you request one of the tables in the open-air section overlooking Lake Albano, because the view is unbelievable.
It's another classic Roman kitchen, and you're safest sticking with the basics. I usually start with the tagliolini ai funghi (pasta with mushrooms and cream sauce) and then the pollo arrosto (roasted chicken.) The house wines are generally very good, and you should end with an amaro — an after-dinner liquor, with my personal favorite being Lucano.
You'll bask in the view, the breeze, the sense of history. Make sure you come on an afternoon you're not in a hurry, because trust me, you won't want to leave.
Taverna dei Cacciatori, Via de Zecchini, 1, Castel Gandolfo, +39.06.936,1203, closed Tuesdays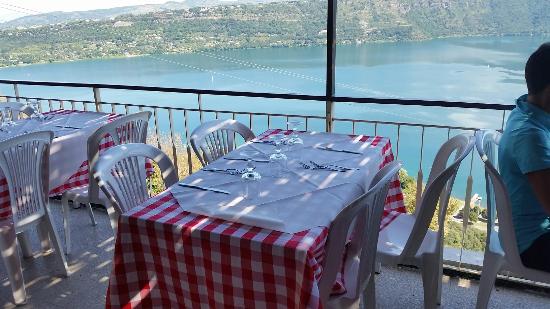 8. St. Paul Outside the Walls-St. Mary Major-St. John Lateran/Ristorante Dal Sardo
Before leaving Rome, you'll want to get back on the main pilgrimage circuit by visiting the city's three other major papal basilicas in addition to St. Peter's.
At St. Paul's, check out the mosaics of every pope in history that ring the gallery. (Some regard the remaining space on the walls as an omen of how many popes are to come before the end-times.)
If you can swing it, visit St. Mary Major on August 5, the hot summer day when, according to legend, the Virgin Mary caused snow to fall on the spot to indicate that a church should be built there. Each year on that day, white rose petals are dropped from the ceiling to commemorate the event.
For centuries the seat of papal government, St. John Lateran today features silver reliquaries said to contain the skulls of both Sts. Peter and Paul. (How to square that with the claim that Peter's bones were discovered in the Scavi remains a matter of debate, but that's part of Rome's charm.)
On your way out of town, ask your driver to drop you for a final meal at Dal Sardo, a quiet neighborhood eatery on the way towards the main road to the airport. It's literally a "mom and pop" operation, owned and operated by a marvelous family from Sardinia.
Given the Sardinian heritage, seafood is a specialty, and they also make delectable fresh pastries. However, as an old Midwestern farm boy, I'm more at home with the Italian version of a meat-and-potatoes diet, and if that's your taste too, tell Giovanni Pietro (the dad) and Barbara (his daughter) that John Allen sent you.
They'll set you up with their very best: prosciutto e bufala, tagliolini al salmone, and scallopini di pollo, accompanied by a pitcher of their delightfully frizzy white house wine.
It's a personal tradition that my first and last meals on every trip to Rome are always at Dal Sardo. I can report that in more than fifteen years, I've never arrived in town or left it unhappy.
By the way, the Figus family has a special devotion to St. Pope John Paul II, and they still put out an annual calendar each year featuring spectacular images of John Paul captured by our friend and colleague, photographer Gregorz Galązka. Ask for a copy before you leave.
Ristoranate Dal Sardo, Via Gregorio VII 359, +39.06.633902, closed Sundays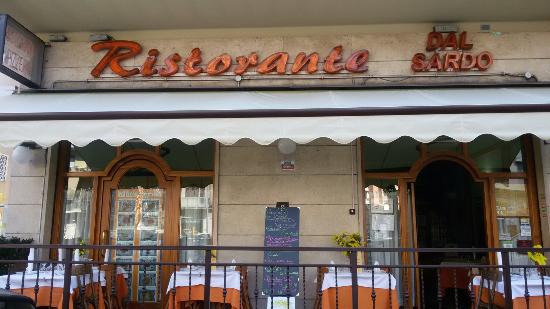 As the Romans would say, buon pellegrinaggio and buon appetito!
[Update: The assistant editor and business manager of Crux, Shannon Levitt, is also married to John L. Allen Jr., and has her own experiences of several of the restaurants he mentions in this piece. She weighs in with her own reflections here.]