Canada bishops address pastoral issues linked to assisted dying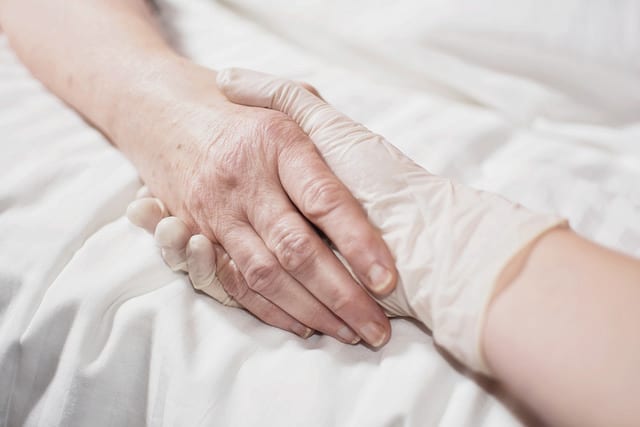 QUEBEC CITY, Canada — In a pastoral letter addressing medical aid in dying, the Atlantic Episcopal Assembly says that "the pastoral care of souls cannot be reduced to norms for the reception of the sacraments or the celebration of funeral rites."
The four-page letter, issued in late November, offers a "pastoral reflection" on the challenges the assisted-dying law, passed in June, poses to the Canadian Church.
"In the pastoral care of those who are contemplating medical assistance in dying, we must remember that the purpose of pastoral care is to communicate the compassion of Christ, his healing love and his mercy," wrote the 10 Catholic bishops from New Brunswick, Nova Scotia, Prince Edward Island and Newfoundland.
"As people of faith, and ministers of God's grace, we are called to entrust everyone, whatever their decisions may be, to the mercy of God. To one and all we wish to say that the pastoral care of souls cannot be reduced to norms for the reception of the sacraments or the celebration of funeral rites," added the bishops.
"Persons, and their families, who may be considering euthanasia or assisted suicide and who request the ministry of the church, need to be accompanied with dialogue and compassionate prayerful support. The fruit of such a pastoral encounter will shed light on complex pastoral situations and will indicate the most proper action to be taken including whether or not the celebration of sacraments is appropriate."
However, the letter stresses that the church does not support medical aid in dying, but encourages the development and support of palliative care.
Earlier this fall, the Catholic Bishops of Alberta and the Northwest Territories said that those considering euthanasia or assisted suicide should not be granted last rites or funeral rites. Other Canadian bishops, such as Cardinal Gerald Lacroix of Quebec, and Archbishop Christian Lepine of Montreal, said they did not intend to refuse funerals.