A huge 'Thank You!' to Crux readers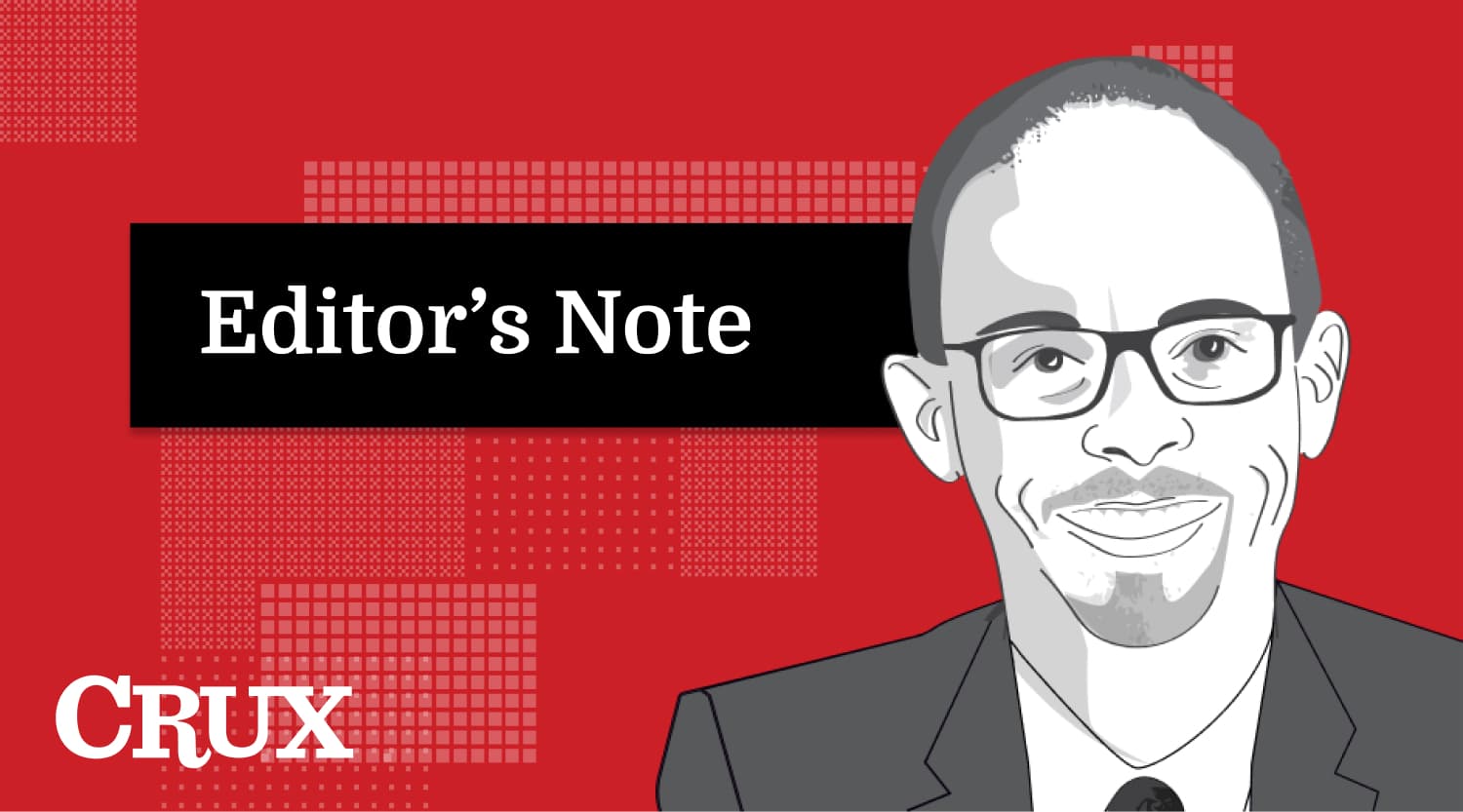 Crux achieved an important milestone in November, and this editor's note is intended to express a huge "thank you" to all our readers.
Our previous high-water mark for traffic on the site in a single month dates to September 2015, when Pope Francis was in the United States and Crux was still part of the Boston Globe. Internally, most of us believed our traffic that month was basically unattainable again until the next time a pope visited the States, or the next conclave.
Yet in November, we actually beat it – our total page views were significantly beyond the earlier record.
Granted, that's largely because November was an action-packed month from the point of view of Catholic news.
The month began with a papal trip to Sweden marking the 500th anniversary of the Protestant Reformation, built towards a stunning outcome in the American presidential election, and also included a consistory in Rome for the creation of new cardinals, yet another blockbuster papal interview, an important choice by the US bishops of new leaders, the close of the jubilee Holy Year of Mercy, and much more.
Still, it was by no means written in the stars that Crux would be the place so many people would come to find reporting and analysis on all those happenings.
We've now been independent for eight months, and it bears repeating that the Globe handled the transition in the classiest and most generous fashion possible, essentially handing us the keys to Crux and supporting us in the early phases by allowing us to continue to use their web servers and IT resources until we could strike out on our own.
Yet if someone had said eight months ago that what we're going to do is to strip this site of its institutional backing by a major American newspaper and cut both its staff and its budget in half, I doubt increased traffic would have been the obvious forecast for its future.
Somewhat miraculously, our average monthly traffic in the last eight months is above what it was during the comparable period last year, and that's using a different analytics service that generally produces lower numbers.
To a great extent, the counter-intuitive result can be explained by the fact that while Crux may be small, our team packs an incredible punch: Inés San Martín, our Vatican correspondent; Austen Ivereigh, our contributing editor; Shannon Levitt, our assistant editor and business manager; and Terri Lynn, our marketing and advertising representative.
I've been around for a while now, and I've never seen such a small group of people achieve such outsize results.
Our network of contributors, our social media team in the Archdiocese of Los Angeles, and our partners such as the Knights of Columbus and the DeSales Media Group in the Diocese of Brooklyn, are also key ingredients in the formula.
Fundamentally, however, there's the fact that our readers have chosen to bestow their trust in our work, and for that, on behalf of the team, all I can say is "thank you."
Going forward, we'll do everything in our power to be worthy of that confidence – striving to report the news accurately and fairly, to come clean when we fail, and to provide a range of perspectives that reflects the wider conversation in the Church without tilting the playing field in favor of any one view.
Speaking of the Crux team, I'm pleased to introduce our newest member, who makes her official debut on the site today: Claire Giangravè, our editorial assistant, who's based in Rome.
Giangravè previously worked for CNBC in Milan, and has other journalistic credits on her résumé. She's now responsible for helping to set up our stories every day, and also helping to keep the site updated and fresh.
As her piece today on Italy's looming constitutional referendum illustrates, she's also a terrifically talented young writer with a keen news sense, and we're thrilled she's part of the Crux family.
Again, thanks for coming along for the ride, and we'll do our part to keep making Crux worth the time!