Christ is offering us peace, but will we accept?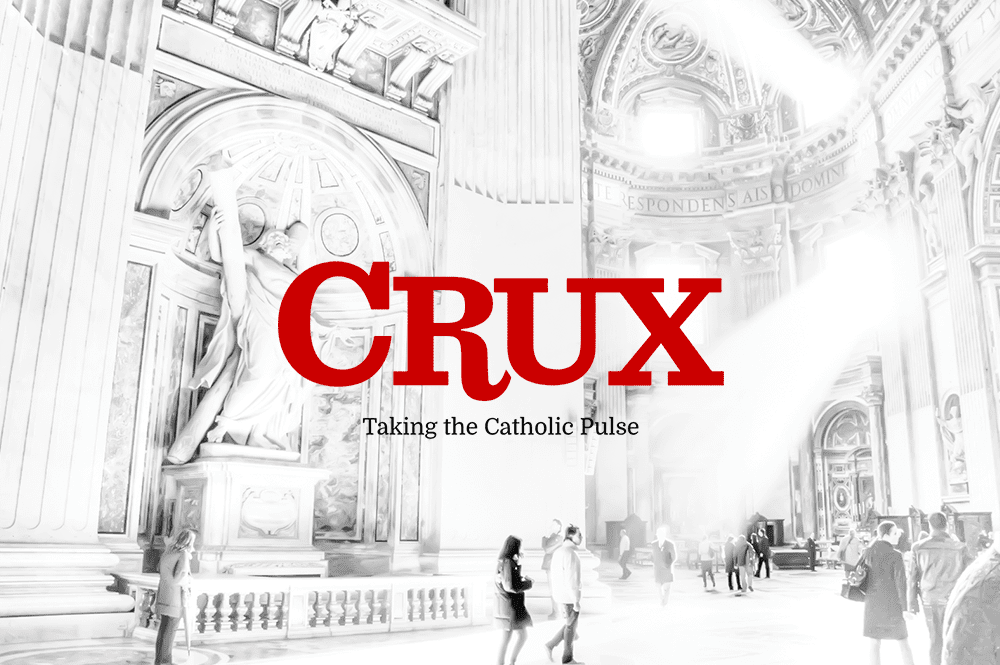 This Sunday, the Church celebrates Gaudete "Rejoice" Sunday! The Church gives the faithful a small taste of the joy and peace that is coming in Jesus Christ.
On this Sunday, in which we are called to rejoice, what lessons can we learn? What is the major take-away for today's celebration?
Among the many possible lessons, one lesson particularly stands out today, namely, it is peaceful hearts that are joyful hearts.
But do we have peace?
Throughout our lives, the Lord Jesus comes and says to us, as he said to the apostles when they were confused and scared in the Upper Room, "Peace be with you!" With this bold, life-giving declaration, the Lord exposes the chaos of our lives, names our burdens, and offers us a new and invigorating power that allows us to reclaim the beauty of life and to redirect the narratives of our lives.
In the Lord's pronouncement of peace, we receive an overflowing affirmation of our dignity and identity as the children of God. We are not the children of chaos or of frenzy. We are not the children of anxiety and stress. We are the children of God and peace is our inheritance.
In the peace that comes from the Lord Jesus, the darkness of our world has been scattered. We have been unyoked from the world's heaviness and freed from the slavery of its hustle and bustle. The heaviness of this world has been deflated. It only has the power we give it. Yes, the darkness is still on the periphery, and it periodically whispers to us. But in Jesus Christ, we have peace and an authority from on high to name the darkness and exorcise it.
We are the children of God. We are the children of peace. We are the children of glory.
This gift of peace is not a dream, removed idealism, escapism, or wishful thinking. The peace of God, which is beyond all understanding, is more real and tangible than anything else in this world. It is beyond whatever is causing us stress or sorrow. The peace of God empowers us to enter the trenches of life with the sure knowledge that we are loved, and that we have the strength to carry and conquer whatever is given to us and whatever is permitted to befall us.
Will we accept this peace?
The Lord declares peace. He shows us his pierced hands and side. He reveals to us the sufferings of his Passion. He invites us to probe his wounds and touch his side. He offers us this intimacy as a sign of his love and as a proof of his sincerity. He shows us that he too has suffered. He humbles himself and unveils to us the wounds of this life.
The Lord Jesus is no idealist. He announces peace to us, even as he shows us the effects of this world's darkness upon himself. The Lord's wounds are his credibility. They shout out the legitimacy of his message of peace.
Only a person who has endured the evils of this world could convincingly speak about the peace of God. Only a person who has carried the heaviness and burdens of this life could be taken seriously as he announces a peace from on high. Only such a person is worthy of our trust.
Do we see the Lord's credibility in offering us his peace? Will we accept?
We do not have to be weighed down under the passing things of this world. We do not have to submit to desolation, self-pity, negativity, bitterness, and resentment. We were not made for such things. We were made for peace and glory.
The fallenness of the world tugs at our hearts. As Pope Francis observes: "You anesthetize yourself with the things of the world and when the dose of this anesthesia ends take another and another and another… The peace Jesus gives is another thing. It is a peace that sets you in motion: it does not isolate you, it sets you in motion, makes you go to others, creates communities, creates communication."
And so, it is peaceful hearts that become loving hearts and hearts full of service. They are hearts full of joy.
On this Gaudete Sunday, as the Church calls for believers to "rejoice," we must rally the affairs of our hearts, realign our focus, and choose the peace offered to us in Jesus Christ. Only by accepting this peace, can we fully and truly rejoice.
Today's column was based on Father Kirby's new book, Living in Peace, published by Our Sunday Visitor. Follow Father Jeffrey Kirby on Twitter: @fatherkirby