Amazon missionary says health care system collapsing under COVID-19
ROSARIO, Argentina – It's a paradox that the ancestral guardians of the world's lungs now "lack oxygen to survive," says one missionary to the Amazon region, which has been hard hit by the COVID-19 coronavirus pandemic.
Pope Francis drew attention to the crisis in the region on Sunday, praying for those affected by the disease. So far the virus has killed over 500 indigenous people.
RELATED: Amazon's indigenous peoples getting coronavirus from illegal miners
Dominika Szkatula, a lay Polish missionary who's been in the Peruvian Amazon for four decades, said it arrived her region "late" after hitting the Peruvian capital Lima and other regions.
At first, it seemed like a distant threat, she and her people heard of a case in the Apostolic Vicariate of San Jose, in the town of Indiana, some 15 miles from where she lives.
Szkatula is based in Iquitos, a port city and gateway to the jungle lodges and tribal villages of the northern Amazon. After the first case was reported in the vicariate, the second was a "shock": Bishop Jose Javier Travieso Martin – he was the first prelate in the region to get it. The secretary of the local charitable Caritas office followed. After almost two months, both recovered.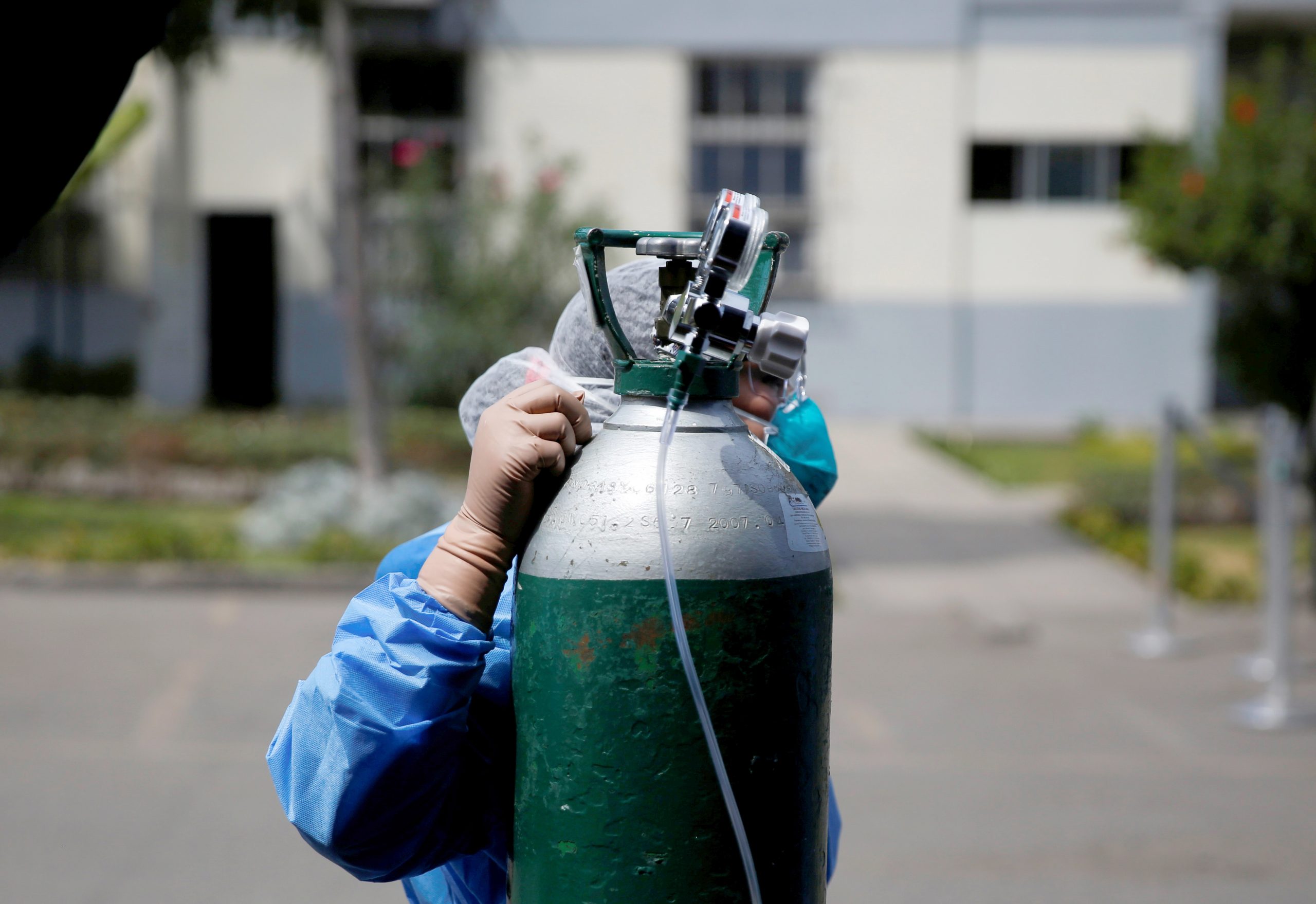 "Little by little, in the city of Iquitos, the numbers of infected, suspected cases and deaths increased until authorities could not handle the situation," she said in a series of phone exchanges with Crux. "It completely escaped the control of health authorities and the regional government. Two hospitals for COVID-19 care collapsed."
"Even today, beds, medicines, protective equipment for health personnel, hygiene and cleaning articles, medical instruments, oxygen and, most urgent, doctors and nurses, are insufficient in number," Szkatula said on May 31.
"Many have died from lack of oxygen and ventilators, and those who fall ill are being quarantined," she added. "Oxygen tanks were scarce and some of the few we had were damaged, with an urgent demand in the face of massive contagion and consequently countless people in need of this product, today its value exceeds that of gold."
The Vicariate of San Jose in the Amazon is an enormous territory of 100,000 square miles and only 150,000 inhabitants. A majority of the people live along the rivers, and there are nine ethnic groups living in a territory with a complex geography that make transportation and communication all the more difficult.
There are 60 missionaries working in the territory, 90 percent of whom are women, and 8 are, like her, lay people. The vicariate has only 10 priests.
The Polish missionary acknowledged that no hospital in the city was well equipped before the pandemic hit the region; much less so now, as the virus ransacks it streets.
In the first phase of pandemic preparation, the vicariate worked with different finance companies and organizations to procure the necessary funds. In addition, they received donations of medical supplies from Lima and in cash from several parts of the world, and opened a fundraising campaign.
They then set up coronavirus prevention campaigns: Creating small brigades formed by representatives of the Church, the state, the health system and the indigenous communities. They also prepared banners and posters to distribute throughout the vicariate.
"We were clear that the most important task was to convince the communities to isolate themselves, to prevent anyone from visiting them from outside, because this is the best way to avoid contagion that could put several ethnic groups at risk of extinction," Szkatula said.
The prevention campaign was initially very successful, she said, although it was not easy: Some the boats travelling in the area with the necessary permits to carry essential items were actually used to carry unauthorized people into the region.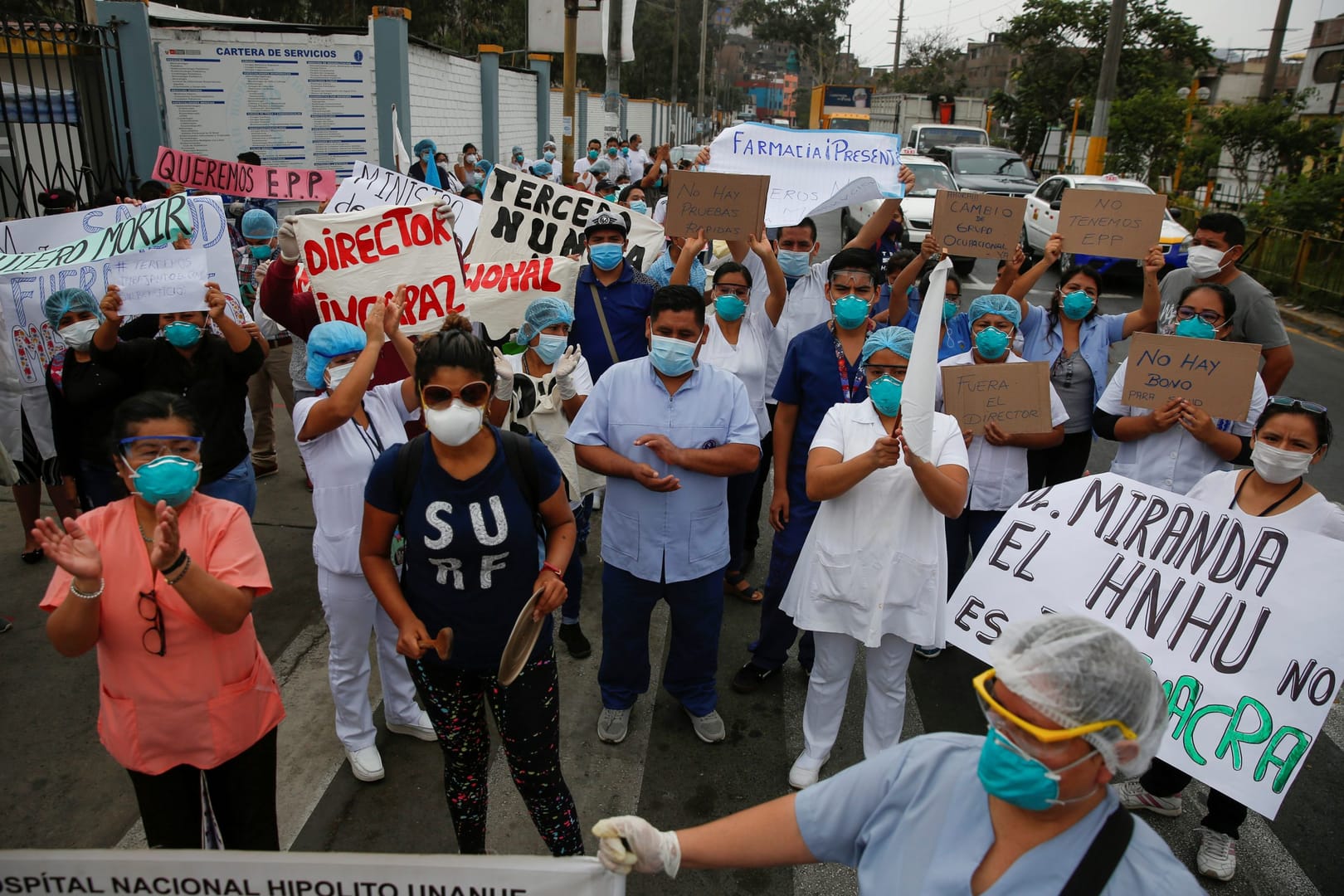 "At some point we found out that a group of 60 loggers got off a boat and without further ado, they dedicated themselves to their illegal logging work while we were in a state of emergency," she complained. "Elsewhere, the drug traffickers arrived after leaving the mountains where they hide because they ran out of supplies and were hungry."
This helped the spread of COVID-19: The vicariate has 389 confirmed cases and 35 deaths.
"Some would argue that these numbers are small, but the loss of a life, for us, means a lot," she said, adding that it's also a matter of perspective: "When you have 10 deaths in a community of 50 people, this is a tragedy. Furthermore, the numbers, as has been the case in many countries, are very inaccurate and bound to grow."
A second stage in fighting the virus was trying to strengthen the "little operational capacity of the small reference hospitals located on the three great rivers that our vicariate encompasses: The Amazon, Putumayo and Napo. In addition, we have thought of the small centers in each of the 15 mission posts, the headquarters of which are mostly in the district capitals."
They've been "replacing the state" in some cases, buying protective gear and diagnosis equipment for these centers – some very basic, such as thermometers, oximeters and stethoscopes; and some more complex, including an ultrasound scanner. But as they are trying to equip these health posts, they are also been sending letters to government organizations "to remind them of their duties."
"We have to raise our loudest, most prophetic voice in defense of the most vulnerable and coordinate better with other institutions, Churches, indigenous organizations, etc.," Szkatula said.
"Paradoxically, the peak of the pandemic began at Easter, with the presence of the Risen Christ in our midst, who brought us life in abundance, and we have a wonderful opportunity to inhale that breath and share it with those who we had to care for," she said.
Asked why a Polish lay missionary is so far from home, she said simply that "God calls who he wants, when he wants, how he wants and sends them where he wants."
"In times when Communism ruled in Poland, values like truth and freedom were very important for a young woman like me, who felt inspired by the life of Jesus," she said. "From this juncture a desire arose in me to be useful to others: The needy, suffering, persecuted."
At the same time, she asked herself a series of questions: "Why are the laity, being the overwhelming majority in the Church, almost insignificant? Predestined only to obey and fulfill orders? With a certain rebellion, I wanted to be more active in my Church."
"I saw the missions as a great opportunity for this," Szkatula said. "Why would they be open only to priests, and religious men and women? I was having this fight with God, but decided to chase my dream. I left the man I loved, Gregorio, and was only 24, with a guitar under my arm and wearing modern jeans, I interrupted my studies to become an engineer and began my formation as a catechist."
Between 1980 and 1982, she worked as a catechist in Vienna, teaching Polish migrants.
"And then I did… it was something almost impossible, but nothing is impossible for God," she said, referring to coming to Peru in 1982, determined to stay for a lifetime. "Today, with 38 years as I missionary, every fiber of my body knows that we can all take an active role in Christ's mission to save us all. I consider myself lucky because living in the Amazon, one lives closer to God."
Follow Inés San Martín on Twitter: @inesanma