'If God is real, it is the most important fact of our life'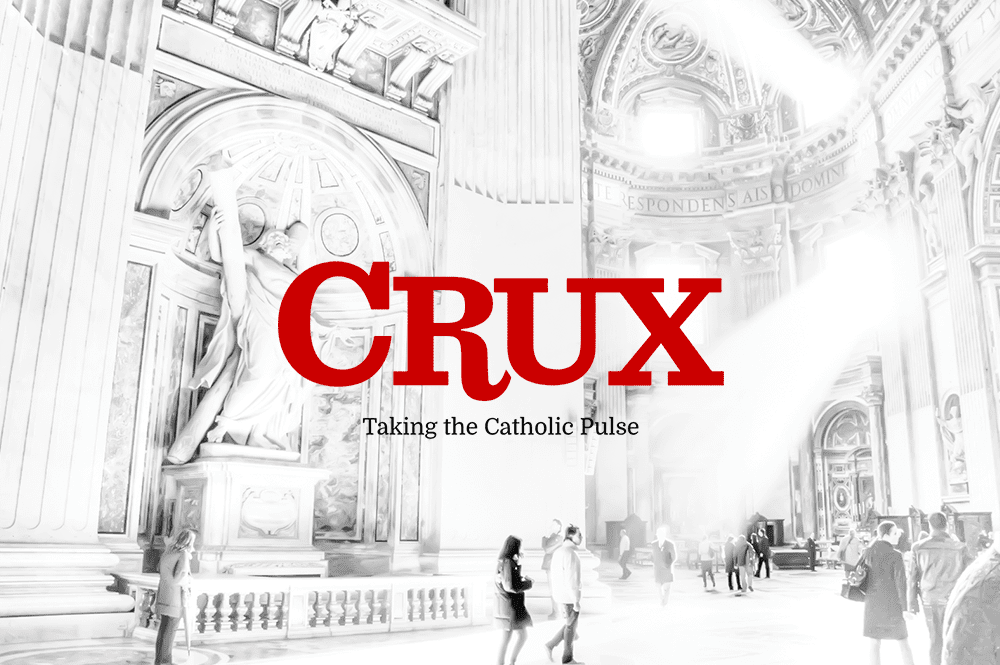 "If God is real, it is the most important fact of our life."
"Attention to God is the primary religious act. He is here, now, in this room, calling you, demanding your complete surrender in order that you may become complete. Nothing matters but that demand and your soul's response."
"The soul that puts no limit on its correspondence with Him, through the power and love it develops in His service, becomes transfigured. From narrow, hard intensity to gentle, irradiating generosity."
The words above were written by British spiritual genius Evelyn Underhill, born 140 years ago this December. The annual lecture in her honor this Saturday at Boston College (Rowan Williams, former Archbishop of Canterbury, will present) is one of many annual events centered on her extraordinary and even trailblazing career. She was a married laywoman, scholar, author of "Mysticism" (1911) and "Worship" (1936). She was the first woman ever invited to lecture in theology at Oxford and one of the rare laywoman retreat leaders of her day.
"The Ways of the Spirit" (1994), is a posthumous compilation of four retreats. It follows her handwritten texts of talks to retreatants. And it was my purely accidental introduction to her work back when mega-bookstores still stocked dozens of titles on their religion shelves.
For me, "The Ways of the Spirit" was transformational.
Evelyn Underhill, a member of the Church of England, had long hoped to convert to Catholicism. But her husband objected. Nonetheless, she re-introduced both Protestants and Catholics to some lesser known medieval and more modern Catholic mystics, defining a mystic as someone who has had, to a greater or lesser degree, a direct intuition or experience of God and whose life is centered not only on certain beliefs but also on that first hand knowledge of the divine.
Perhaps her greatest contribution was arguing that regular men and women, laypeople like her, could have mystical experiences too. Not just the cloistered or the professionally holy. Not just the great saints of the Church – St. Augustine or St. Catherine of Siena. Not just the great biblical mystics – St. Paul and Jeremiah.
Underhill believed that mystical experiences are neither bizarre nor occult, but accessible to anyone through perseverant prayer, devotion, and service. They don't happen because God loves "mystics" more, she said, but because mystics "loved and attended to Him more." And the rest of us can too, "moving our little souls to Him," she said, in "response to God's immense attraction."
An example of just such a regular world, if little known, mystic was Lucie Christine (1844-1908), whom Underhill wrote much about.
Lucie Christine was the pseudonym of an upper middle class Frenchwoman, Mathilde Boutle. She married at 21, reared five children, was deeply involved in domestic life yet suffered verbal and physical abuse at the hands of an alcoholic husband.
Though slight by comparison, her own personality flaws were evident: she was easily irritated, more easily insulted, and an obsessive worrier. She did not, clearly, appear saint-like. Yet she had secret experiences of God over decades, revealed only to her parish priest and detailed in her spiritual journal, published in 1912.
It explained that at age 30, Lucie Christine read Thomas a Kempis' "Imitation of Christ,'' saw the words "God Alone," and experienced an epiphany: "A light which showed me how I could belong completely to God alone in the world, an attraction by which my heart was subdued and delighted, a power which inspired me…its invisible and irresistible charm" pressing her "to perform every little daily act with love."
Lucie Christine said her mysticism was "very simple. My soul lives in God, by a glance of love between him and myself. By this glance God gives himself to me and I give myself to Him. This is my habitual state," she said. "I am absorbed by Him…I am transported into another life, a region that is more than this earth…it is rapture and inebriation."
As years passed – and she lost her husband, her youngest child and her eyesight – friends saw in Lucie Christine a dramatic change, what Underhill calls "a growing beauty of soul, a strange peace-giving power, a silent influence which more than once brought unbelievers to God."
Lucie Christine wrote that she had sought ways "to make God more loved by other souls, how to make apparent to them the gentleness, sweetness, that unspeakable peace" that she by her later years enjoyed almost continually. "Yet I have not found any other way more powerful than kindness."
Underhill, as her writing and then radio broadcasts gained ever more attention, sometimes substituted the words "saints" and "spirituality" for "mystics" and "mysticism." Some critics and skeptics found the latter words threatening, preposterous, presumptuous, blasphemous – or all four.
But it's clear what Underhill meant: that one need not be saintly, or even close, to experience the mystical. That one can be living in the real world, working, cooking, bill paying, caring for spouses and children and kitchens and lawns and still – like Lucie Christine or Underhill herself – enter "the life of communion," see "the transcendent permeating the ordinary," as Underhill wrote.
Anyone can learn to "be silent before God," she said, "to look at Him, and let Him look at you."