Putting mercy before judgment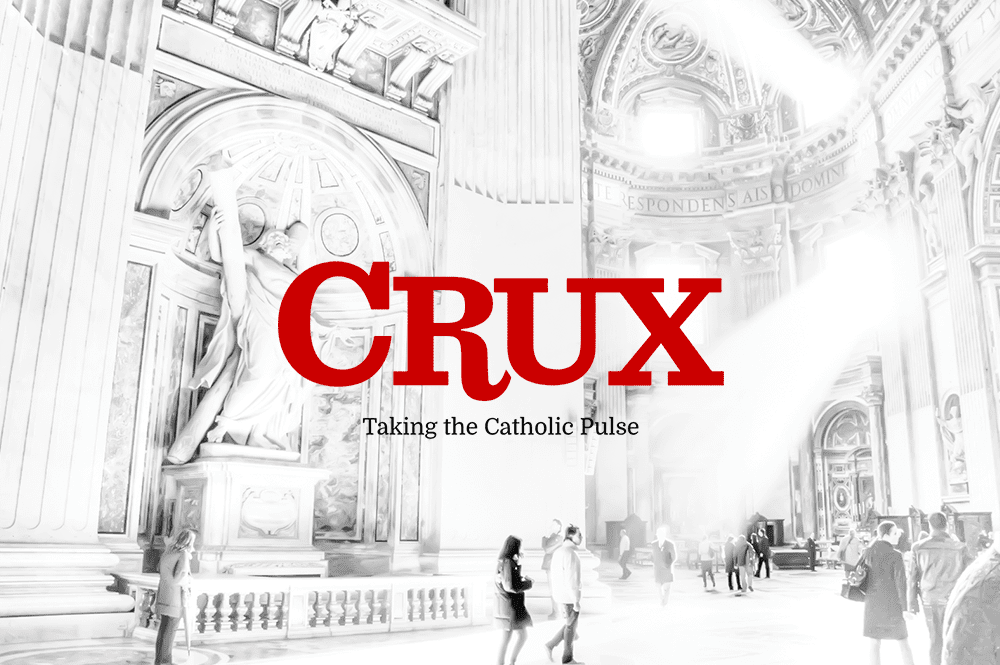 Last Friday, the day the massive "March for Life" rally barely beat the blizzard to Washington DC, I heard a homily during Mass at Boston College that both surprised and encouraged me.
Jesuit priest Peter Folan told a story about a couple seeking counsel from a priest, any priest, whoever happened to be in the rectory when they stopped by on an awful day three years ago. The unborn child the mother carried had been diagnosed with significant genetic abnormalities. The stunned parents needed to talk.
At Mass last week, Folan said that until that day, abortion had been an abstraction to him, theoretical, an issue we argue about. The Church teaches that abortion is an "intrinsic evil," he said, a grave sin. To many Catholics, that's the end of the discussion. But on that day, abortion became to him not abstract, but particular. In this case, the particulars were a shell-shocked mother and father detailing a horrific medical prognosis, expressing fear for their older child, their unborn child, themselves. And Folan did not see evil in his office that day, but a loving couple confused and devastated.
I left Mass Friday surprised, even stunned, to hear a priest on the altar talk with such compassion about a mother and father considering abortion. I left wishing women I've known who've agonized about abortion, too, and felt so judged and rejected by their Church, could have heard him. Then I realized: Folan is part of a new and different Church, the Pope Francis Church. Last fall, Francis himself said women can be forgiven for abortions. Last month, beginning his "Year of Mercy," he said we wrong God and his grace "when we speak of sins being punished by his judgment before we speak of their being forgiven by his mercy. We have to put mercy before judgment."
I know, I know. Teachings haven't changed. But as so many have pointed out, tone has changed. Attitude has changed. That matters. I could feel the mercy in Peter Folan's words last week. I can read and feel it in the words of this pope, the recognition that good people try hard to do the right thing in bad situations. And that effort is welcome, and worthy of respect.
On Monday, I had a long conversation about tone and attitude and respect with Frances X. Hogan, a Boston lawyer who's a big deal in the Catholic pro-life movement. Twenty years ago, she was appointed to the Vatican's Pontifical Academy for Life. She's always visiting Rome, meeting with officials there, including the pope himself. Most recently she stayed in the same modest residence where Pope Francis lives. She even saw him putting his food into the microwave at breakfast.
I talked to Hogan because after a 1994 mass shooting at abortion clinics in Boston and nearby Brookline, former Cardinal Bernard Law and Gov. William Weld called for a truce between warring camps. The hope was to prevent further shootings by de-escalating the inflamed abortion rhetoric, opening up communication, and maybe even building mutual respect.
So Hogan and two other pro-life champions agreed to meet, secretly, with the enemy: three pro-choice leaders, including Nicki Nichols Gamble, then president and CEO of the Planned Parenthood League of Massachusetts.
None of them was enthused.
Melissa Kogut, who ran the state chapter of the National Abortion Rights Action League, would later tell The Boston Globe she fretted over justifying to her board and colleagues the time she was spending on something so seemingly "futile."
Madeline McComish, then president of Massachusetts Citizens for Life, said she had "a gut fear of sitting with people who were directly involved with taking life."
Hogan said she worried that someone think she was "treating abortion merely as a matter of opinion on which reasonable people could differ. There was no room for compromise between the two sides," she said. "To me, this is life and death."
But the six got together nonetheless.
Public Conversations Project, an organization that promotes talks between combatants, helped with ground rules. As in really listening before answering. As in no interrupting or ad hominem attacks or name calling. No "murderers," "Nazis," or man-hating, baby-hating, immoral elitists (words often spit out at the pro-choice side). No charges of religious fanaticism or of woman-hating uptight prudes indifferent to struggling mothers and babies once they are born (words often aimed at pro-lifers).
No one could use terms the other side didn't want. Pro-choicers didn't like "unborn baby." Pro-lifers didn't like "fetus." They agreed, unhappily, to "human fetus."
They never did find common ground on abortion or respect each other's abortion stance, never mind change it, as Hogan had predicted. But they did grow in respect and affection for one another.
"We were supposed to meet for four meetings," she said. "Instead we met for six years." Members were just together again, catching up on families and jobs at a mutual friend's funeral. And they met, said Hogan, "as friends," seeing and respecting the goodness in one another.
Jesuit Peter Folan said he has never again seen the couple who looked for a priest that day in 2013. He doesn't know what choice they made. But he told me later, "All of us Christians, myself included, are trying to make our lives more like Christ's. It strikes me that a good place to start is to pray for the grace to be attractive to people such that they want to be with us, that they want to be themselves with us. I, for one, am so grateful that that couple wanted to be themselves with me way back in August 2013," he said. "As is so often the case, I learned more from them than they did from me."