Free app reveals the wonders of Lebanon's variety of religions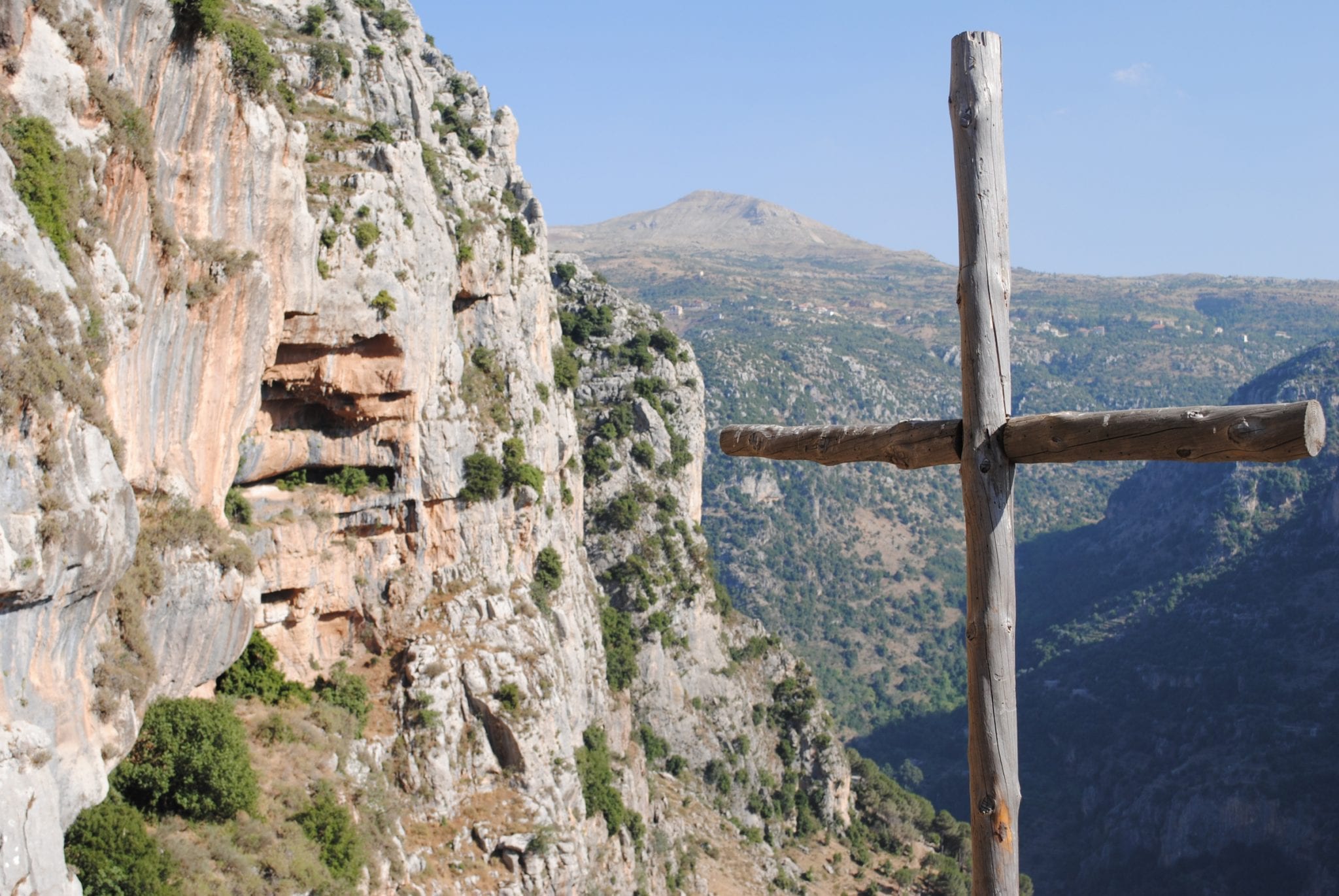 BEIRUT, Lebanon — From its high majestic mountains, picturesque villages and coastal towns to its bustling cities, Lebanon is rich in breathtaking scenery, cultural diversity and religious sites.
Now the land of the cedars mentioned in the Bible 96 times is accessible virtually, via a free app in English — called Holy Lebanon — aimed at promoting religious tourism.
"Even if you can't come to Lebanon to visit, you can download the app and have an idea about different religious sites around the country," Nour Farra Haddad, developer of the Holy Lebanon app, told Catholic News Service.
"Holy Lebanon," introduced in June, was followed in July with an announcement from the Vatican that it will authorize official pilgrimage visits to Lebanon in 2019.
The multifaith app features 300 religious sites, representative of all of Lebanon's 18 religious traditions, including Catholic, Orthodox and Muslim. The sites include churches, monasteries, convents, shrines and sanctuaries as well as mosques, many dating back centuries ago.
"It is just a beginning," Farra Haddad said, noting that more sites will be added to the Holy Lebanon app in the future.
While the app took two years to develop, it is based on Farra Haddad's 10 years of research as a religious anthropologist.
Lebanon, about two-thirds the size of Connecticut, is visibly steeped in religion.
"This is something that really surprises people: We have about 6,000 religious sites all around Lebanon," Farra Haddad said, although she notes that no formal comprehensive survey of the exact number of sites has been compiled.
"Because Lebanon is considered an Arab country, sometimes people assume it's a Muslim country only or that it's related to the Islamic world, but Christianity was born in this area," Farra Haddad said.
"I think people who have a curiosity about the Holy Land forget that South Lebanon is a part of the Holy Land where Jesus Christ and the Virgin Mary walked," Farra Haddad said, referring to Sidon and Tyre. "There is no doubt about that."
In Lebanon, Christians account for approximately 40 percent of the population. The country's president is a Maronite Catholic, and half of the country's 128 parliamentary seats are reserved for Christians.
Lebanon has approximately 900 religious sites dedicated to Mary, according to the app. That's not counting informal shrines, thousands of which dot the country near buildings and roadsides.
Aside from the sites of Lebanon's native saints — Charbel, Rafka and Hardini — which are visited by Christians and Muslims, St. George is the most popular saint, with 350 Christian sites and about 20 Muslim sites.
Western saints — including Sts. Francis of Assisi, Rita, Bernadette of Lourdes and Therese of Lisieux — also hold a special place in believers' hearts, and churches and sanctuaries dedicated to them can be found throughout Lebanon.
By far the most popular pilgrimage site is the Our Lady of Lebanon shrine and basilica — Harissa — perched high above the Mediterranean Sea. Each year, the shrine receives more than 2 million pilgrims, Muslims and Christians alike, as Mary is venerated by Muslims, and a full chapter is devoted to her in the Quran.
"It's very important to let people around the world know that there are Christians in Lebanon," Maronite Father Khalil Alwan, vice rector of Harissa, told CNS.
Alwan said it is fitting that Muslim sites are included in the app.
"In Lebanon, Christians and Muslims coexist. This is the mission of Lebanon. That's what John Paul II said," he emphasized, referring to the saint's quote: "Lebanon is more than a country. It is a message of freedom and an example of pluralism for East and West."
"Lebanon is a holy land for Muslims and Christians," Alwan added.
The Holy Lebanon app also happens to coincide with Harissa's yearlong commemoration of the Marian shrine's jubilee, 110 years since the shrine was inaugurated in 1908. Until Aug. 4, 2019, pilgrims to the Marian shrine can receive an indulgence offered by the Vatican.
Farra Haddad pointed out that the Holy Lebanon app was designed for friendly navigation. "It's not complicated, and the menu is easy," she said, adding that elderly people have told her the app is simple to use.
From anywhere in the world, the Holy Lebanon app can be downloaded for free from the App Store or Google Play.
Navigating between the six sections of the app, users can access historical details about each of the 300 religious sites; background about the saint or holy figure; details about Christian and Muslim rituals; a calendar of feast days and celebrations; suggested itineraries for tours; and lodging possibilities at monasteries and convents.