Pope's critique of 'gender theory' emboldens bishops to speak out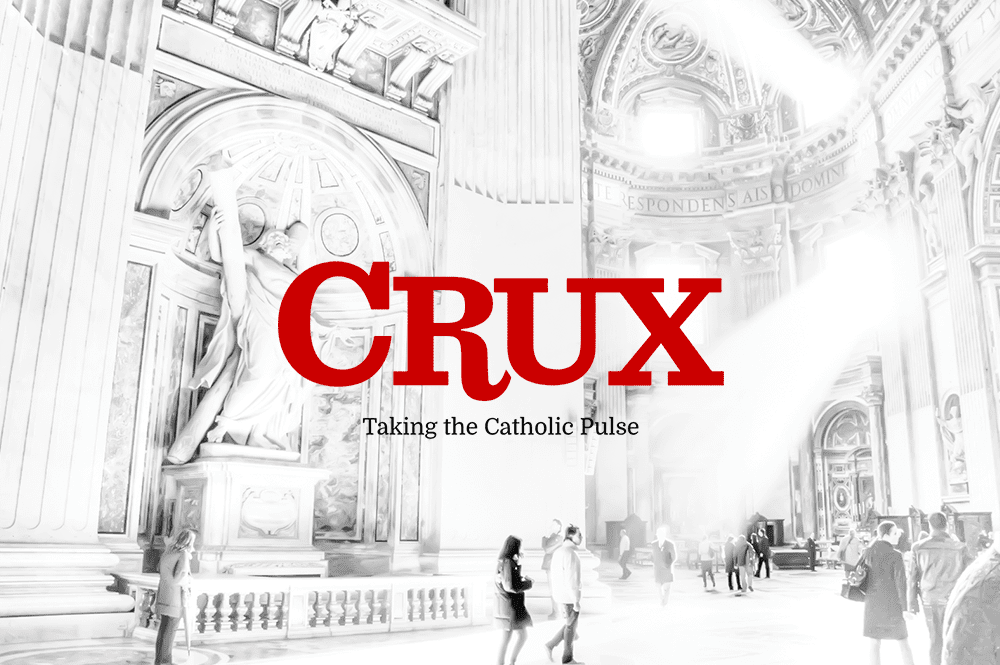 ROME — Shortly after Pope Francis' trip to Poland in late July, the Vatican released a transcript of the pontiff's Q&A session with local bishops, which took place behind closed doors. His remarks caused a stir, not because he lambasted the Polish hierarchy, as many had expected, but because he once again denounced what he called "ideological colonization" and "gender theory."
Both terms require some unpacking, but first, the pope's words.
"In Europe, America, Latin America, Africa, and in some countries of Asia, there are genuine forms of ideological colonization taking place. And one of these — I will call it clearly by its name — is [the ideology of] 'gender.' Today children — children! — are taught in school that everyone can choose his or her sex."
"Why are they teaching this? Because the books are provided by the persons and institutions that give you money. These forms of ideological colonization are also supported by influential countries. And this [is] terrible!" Francis said.
In Catholic circles, the term "gender theory" refers to the claim that "sex" is what a person is biologically, while "gender" is what the person believes himself or herself to be. Gender theory thus insists that people should be able to identify as male, female, in-between, neither, or both.
For Francis, "gender theory is an error of the human mind that leads to so much confusion," as he said in 2015, and it's one reason why "the family is under attack." In an interview book titled This Economy Kills, the pontiff compared gender theory to nuclear weapons.
Recent developments in Colombia, Mexico and Spain suggest that the pontiff's campaign against gender theory, or gender ideology, may be emboldening Catholic bishops in various parts of the world to speak out themselves.
In Colombia, as the government of Juan Manuel Santos came under fire for wanting to change schoolbooks and teachers' manuals to include what some saw as gender theory, Cardinal Rubén Salazar Gómez of Bogota openly opposed them, inviting citizens to join an August 10 rally "in defense of the family."
"We reject the implementation of gender ideology in the Colombian education, because it's a destructive ideology, [it] destroys the human being, taking away its fundamental principle of the complementary relationship between man and woman," Salazar said.
The cardinal also said that the Church respects people with a different sexual orientation, and that as an institution it's looking for constant opportunities for dialogue.
"Individual rights can't go against the rights of the community," Salazar said. "What we need to accomplish is a deep respect of everyone without the imposition of ideologies."
Inviting people to join the rally- attended by tens of thousands from across the country- the prelate said that in Colombia the family was being threatened and that it was important to defend it, to "proclaim the family as the cell of social life."
Colombia first passed a law approving revision of school textbooks last year, after a student who felt discriminated against by his school for being gay committed suicide.
Draft changes in curriculum circulated by Education Minister Gina Parody run 97 pages long, treating in graphic detail issues related to gender identity, sexual orientation, and LGBT parenting. Once approved, the textbooks are to be used in every school, either public or private, regardless of their religious affiliation.
The draft was designed through a program funded by the UN and Unicef. A second document, addressed to teachers and also written with help from the UN and the NGO Diverse Colombia, which advocates for the rights of the LGBT community, aims to determine if schools are promoting discrimination based on race, gender and sexual identity.
Salazar said the Church supports revision of school texts, but opposes the inclusion of gender identity "not in the name of faith, but of the human person."
The cardinal, together with the papal envoy in the country, Archbishop Ettore Balestrero, met with president Santos and Parody the day after the rally. Soon after their meeting, the president said in a press conference that the country had no intention of promoting gender ideology, and promised the textbooks would be re-written.
Speaking to the local newspaper El Tiempo, Salazar said that the Church doesn't discriminate against anyone because of their sexuality. "Pope Francis has been very clear: who are we to judge. The Church doesn't judge, nor condemn, nor exclude anyone. We don't support discrimination."
Yet, he said, respecting everyone's right does not mean that those rights can be presented in a "distorted way."
In Mexico, the country is currently locked in a debate over a vow by President Enrique Peña Nieto to legalize gay marriage on the national level. (It's currently legal only in Mexico City and a handful of states.)
Mexico's bishops have called on dioceses and other Catholic institutions to support two rallies against the push for gay marriage set for Sept. 10 and Sept. 24.
As part of the debate Peña's initiative has unleashed Cardinal José Francisco Robles of Guadalajara, president of the country's bishops' conference, tied the ferment over gay marriage to gender ideology.
"The future of humanity is played in marriage and the natural family is formed by a heterosexual couple," Robles said.
"The proliferation of the mentality of gender ideology moves with a flag of acceptance, promoting the values of diversity and non-discrimination, but it denies the natural reciprocity between a man and a woman."
In Spain, the regional offshoot in Andalusia of Podemos, a left-wing populist party that's done battle with Catholic leaders on various fronts, recently denounced Bishop Demetrio Fernandez of Cordoba for alleged "homophobia" and raised the prospect of criminal charges under the country's hate speech laws.
Press reports indicate that a criminal investigation against the bishop has been opened.
The row started when Fernandez defended a letter from bishops in the region around Madrid, the capital city, calling a new law banning speech offensive to LGBT community as "an attack on religious freedom and freedom of conscience."
In an interview with the Spanish-language site Infovaticana that helped trigger the investigation against him, Fernandez had gone on to say, in words that echo Pope Francis' own rhetoric, "gender ideology is an atomic bomb that wants to destroy Catholic doctrine, the image of God in man, and the image of God the Creator."
Reports also suggest that a left-wing politician in Córdoba, Antonio Hurtado, has launched a campaign to collect signatures on a 'change.org' petition calling for prosecutors to file charges against the bishop.
Concern for the impact of gender theory is hardly a new theme for Francis.
In April 2014, he forcefully defended the right of parents, not the state, to control the moral formation of their children.
"I would like to express my rejection of any kind of educational experimentation on children. We cannot experiment on children and young people. They are not lab specimens!" the pope said.
"A little over a week ago a great teacher said to me… 'At times with these projects — referring to actual educational projects — one doesn't know whether the child is going to school or to a re-education camp'," he said.
On several occasions, Francis has said that he "speaks from experience" when it comes to gender theory, including situations in his home country Argentina.
Despite strong opposition from the Catholic Church and then-Cardinal Jorge Mario Bergoglio, in 2012 Argentina approved a law on gender identity regarded by observers as one of the most far-reaching in the world. The law states that a person can legally change gender by simply saying so, while most other countries that accept legal gender change have many requirements, ranging from an actual sex change to court orders.
According to Jorge Nicolás Lafferriere, director of Argentina's Centre of Bioethics, Person and Family, the country's law included state-funded sex change surgeries and the right to change one's sex on national ID cards. All these options are also available for minors without parental consent.
The youngest person to make use of this law was "Luana," born a boy nine years ago and who in 2013, with the intervention of presidential candidate Daniel Scioli, changed sexual identification. However, if down the road Luana changes her mind she'll need a medical diagnosis to change back before she's 18.
The law passed in 2012 had an impact in the educational system, with the government designing booklets teaching kids to choose their gender, regardless of their sexual identity. Teachers were asked "not to impose stereotypical ideas" on children. Sexual education manuals reflecting those values were to be used in every school receiving public funds, including religious ones.
In the end, the manuals weren't implemented because the drawings and images depicted were considered too explicit for five-year olds. Nevertheless, according to the website of Argentina's Education Ministry, the "denaturalization of gender stereotypes" began in 2010, when Pope Francis' home country legalized gay marriage, the first nation in Latin America to do so.
To be sure, the pope's outspokenness on gender theory has its critics.
Marianne Duddy-Burke, executive director of DignityUSA, a leading organization of LGBT Catholics, recently said that the pope's comments to the Polish bishops betrayed a "dangerous ignorance," calling them "irresponsible."
"What many, including Pope Francis, do not yet understand is that people do not 'choose' their genders. A gender is assigned at birth, and some people discover that they were incorrectly classified," Duddy-Burke said in her statement.
Nevertheless, there's little indication Francis intends to back away from the fight – seeing it not only as a matter of sexual ethics, but also the right of poor countries to defend their own values without financial or political pressure from wealthier nations as a condition of development assistance.