13 planning attacks on Christians arrested in Egypt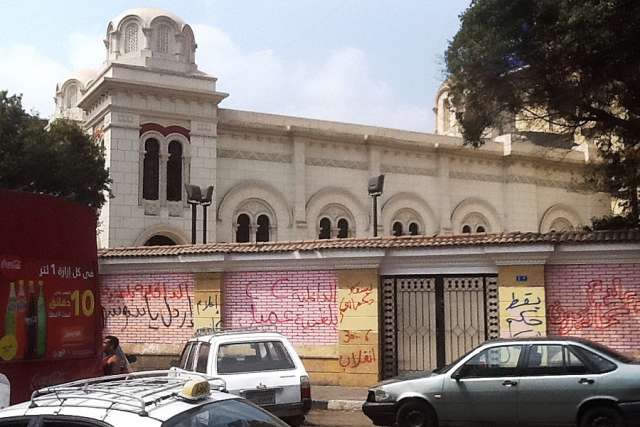 CAIRO, Egypt –– Egyptian police on Sunday arrested 13 people who were planning attacks against Christians and public institutions in the country.
According to Aid to the Church in Need, the arrests of these terrorists reveal "how these extremist groups continue to target the Christian community after the double attack against two churches in Tanta and Alexandria on Palm Sunday."
The April 16 arrests take on greater importance as Pope Francis prepares to visit Egypt at the end of the month.
Despite recent and repeated terrorist attacks against Egypt's minority Christian communities, the pope will not cancel his visit to Egypt, Vatican spokesman says.
"The pope's trip to Egypt proceeds as scheduled," Greg Burke, Vatican spokesman, told Catholic News Service by email April 10. The pope is scheduled to meet governmental and interfaith leaders during an April 28-29 visit to Cairo.
The attacks of April 9 which caused the death of 44 Christians and injured more than 100, were claimed by the Islamic State, which led the authorities to implement security measures outside churches.
The attacks made the government decree a state of emergency for three months, to which was joined the decision by some Christians to celebrate Easter Sunday discreetly.
In February, an Islamic State affiliate group in Egypt released a video showing the suicide bomber who killed nearly 30 people when he attacked a packed church in December and vowing more attacks on the country's Christians.
The narrator says Christians were no longer "dhimmis," a reference to non-Muslims in Islam who enjoy a degree of state protection. Instead, the group describes the Christians as "infidels" who are empowering the West against Muslim nations.
Attacks on churches by Muslim mobs increased since the 2013 military overthrow of an Islamist president. Christians overwhelmingly supported the army chief-turned-president, Abdel-Fattah el-Sissi, and extremists have used such support as a pretext to increase attacks against them.
On Tuesday, the Islamic State extremist group has claimed responsibility for the attack on an Egyptian police checkpoint near the famed Saint Catherine's Monastery in Sinai. The attack killed one policeman and wounded four, according to authorities.
Egypt has a population of 92 million people who are mostly Muslim. Christians are about 10 percent of the population, and have been victims of a number of recent attacks and assaults.
Crux staff contributed to this report