The first laundry with Down syndrome workers in Latin America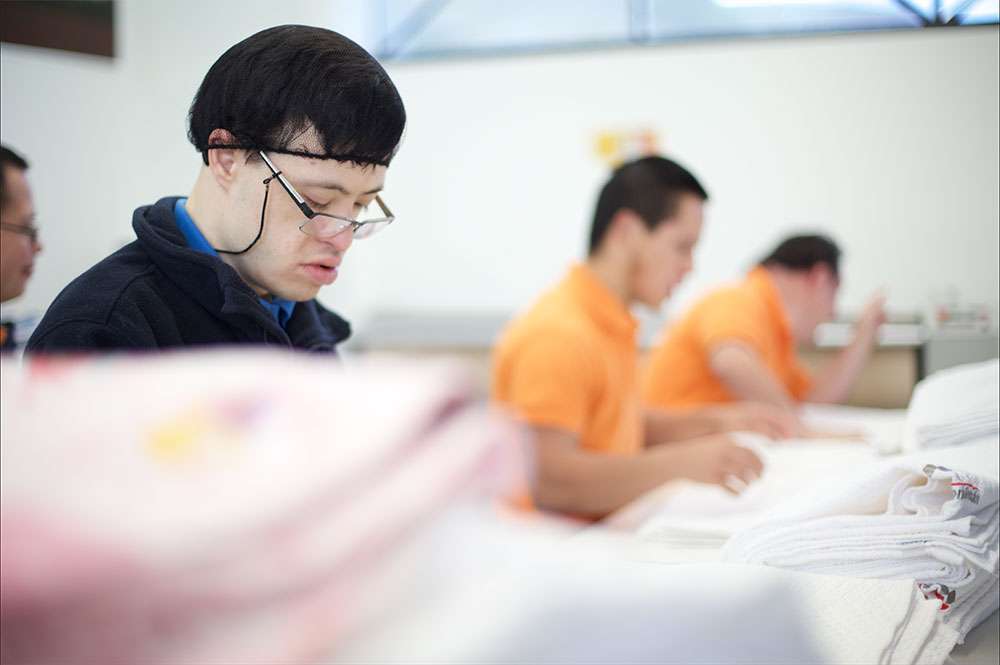 CONCEPCIÓN, Chile — Three years ago the Church in Chile launched "Lavandería 21," a new work inclusion project for people with Down syndrome, whose results today far exceed what was hoped.
It all began in 2012 when Archbishop Fernando Natalio Chomali Garib of Concepción learned of this successful initiative in Europe and the United States, and so he decided to organize one in his archdiocese.
Thus was opened in 2014 "Lavandería 21" – which takes its name from the third copy of chromosome 21 which causes Down syndrome.
"It is a unique project in Latin America," Paula Abarzua, a special ed teacher and part of the team in charge of the laundry, told Catholic News Agency.
Abarzua explained that the project began with 11 young people and currently there are 15, in addition to six others who now work at the Archdiocese of Concepción or the Betania Retirement Home.
There are two work shifts, one in the morning and the other in the afternoon. Customers include clinics, hotels, and buses.
As regards the work process, Abarzua said that "the guys are the ones who sort out, separate, weigh the laundry, and load the machines.
"Also, when the washing process is over, they remove the laundry and put it in the dryer. After that it goes on to be ironed and folded."
Abarzua has been working with the young people since the project started and said that "they've changed a lot.
"They now feel more autonomous, independent, the fact they receive their salary increases their sense of self worth a lot," she said.
In addition, "the personal growth, the maturity they've gained and the commitment to their work is very satisfying for us here. They value their work."
For Abarzua "the fact that we're under the Church's wing shows that it is really committed to the issue of inclusion and it ought to be an idea that is replicated throughout the world."
Watch the video below: