Comboni nun answers 'scream of pain' of human trafficking victims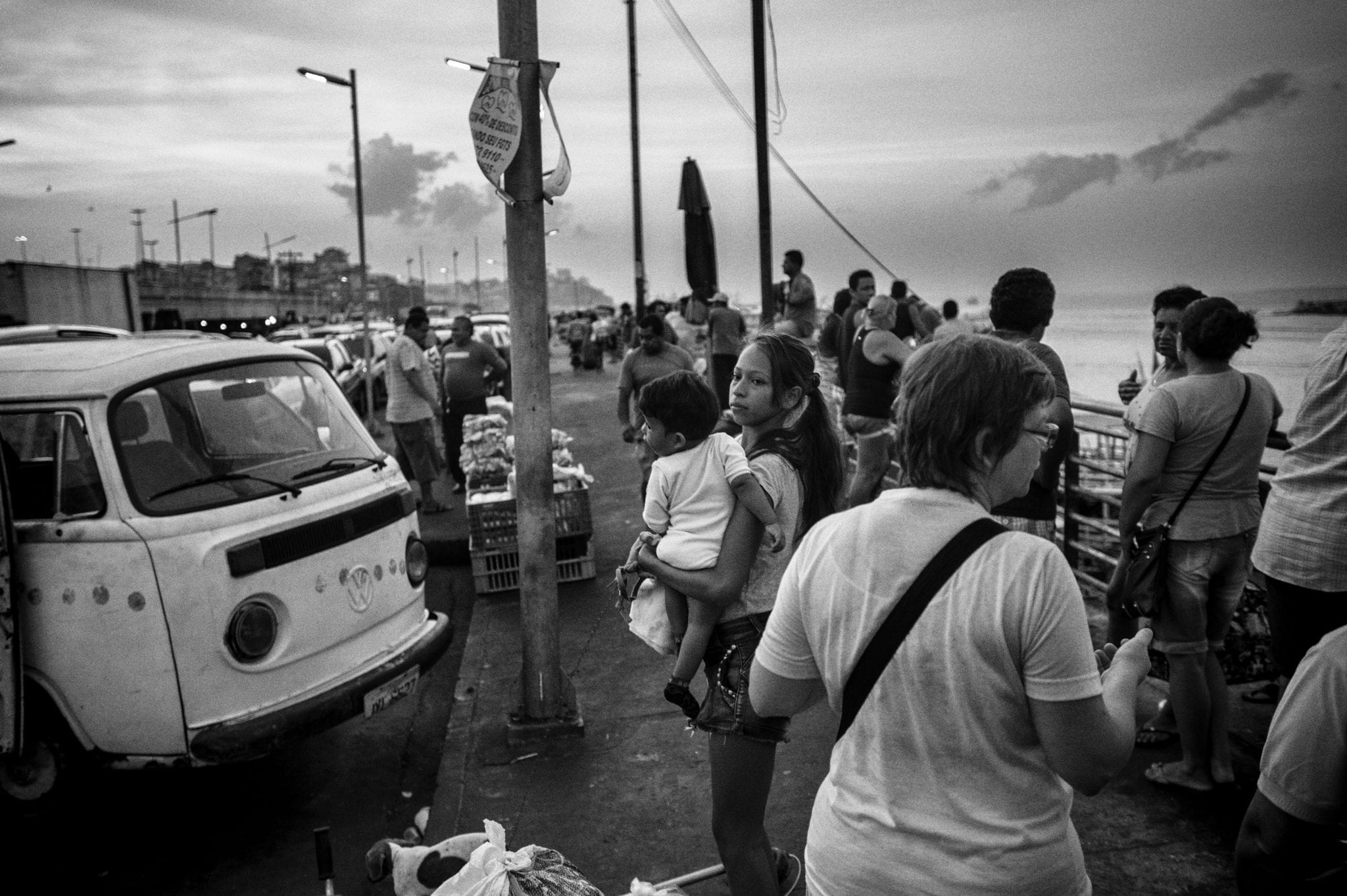 ROME – Sister Gabriella Bottani has dedicated most of her ministry to fighting human trafficking, a scourge she first encountered in the mid-1990s. When she was still in formation, she said, volunteering for a Caritas center in Rome, she met a woman named Lina.
Lina was no ordinary young woman. She was an Albanian who'd been trafficked to Italy, and exploited in prostitution. Her "earnings"? Less than $1.5 per client – and, as a perverse bonus, she also acquired HIV.
Lina came one night to the center for homeless women at which Bottani was helping, and to this day, the Comboni nun can't forget the big black eyes that were pleading for help: She wanted to get out of the life she was trapped in.
"We had everything ready for her to go to a safe house, but when the day came, she never showed up," Bottani told Crux.
Two weeks later, Lina went back to the house run by Caritas Italia, a Vatican-affiliated network of Catholic charitable groups around the world.
"Lina told me that she was committed to getting off the street, but those who were exploiting her – Lina didn't use that word, but that's what she meant – knew who her family was," Bottani said, recalling Lina's words upon telling her that she had a toddler: "I had to choose between my life and that of my son. I chose my son."
This meeting with "Lina" – not her real name – was a turning point for Bottani, who at the time in 1994, was in the early stages of her formation process that would lead to her consecration to God in the Order of the Comboni Missionary Sisters, an international congregation of consecrated women who choose to live in poverty, chastity and obedience, among the poorest and excluded of society.
She believes her encounter with Lina had an impact in her formation as a religious, "but it also meant a moment of encounter with God that opened my eyes to the drama, the suffering of people like this girl and so many like her. It's as if He had given direction to my sensibility."
Soon after this encounter, Bottani moved to Germany, where she studied Social Pedagogy, and eventually to Fortaleza, in northern Brazil, where she lived for years in a favela, the country's infamous slums, where she once again encountered the reality of children and adolescents being forced into prostitution.
Today, she lives in Rome, from where she heads "Thalita Kum", an umbrella organization that coordinates the efforts of 22 networks in 70 countries that work against human trafficking. The "network of networks" can also be defined as the global effort by consecrated women against this illegal industry. It was created in 2009 by the International Union of Superiors General.
"It was born from an effort of religious life, to collaborate in this complex, difficult to address issue," she said. "From this female leadership, it became open to other realities, to the point that today it's not only religious women and sisters. It includes priests and laity, people of different religions and also non-believers."
To explain what draws her to dedicate herself to fight the exploitation of other people, Bottani uses the biblical image of Moses, sent by God to rescue Israel from the hands of the Pharaoh.
"It's God who calls, because he hears the desperate scream of pain," she said. "The plea of our brothers and sisters who live this pain, victims of a physical and psychological violence … And when God hears their call, he too calls, makes us sensitive [to those pleas]."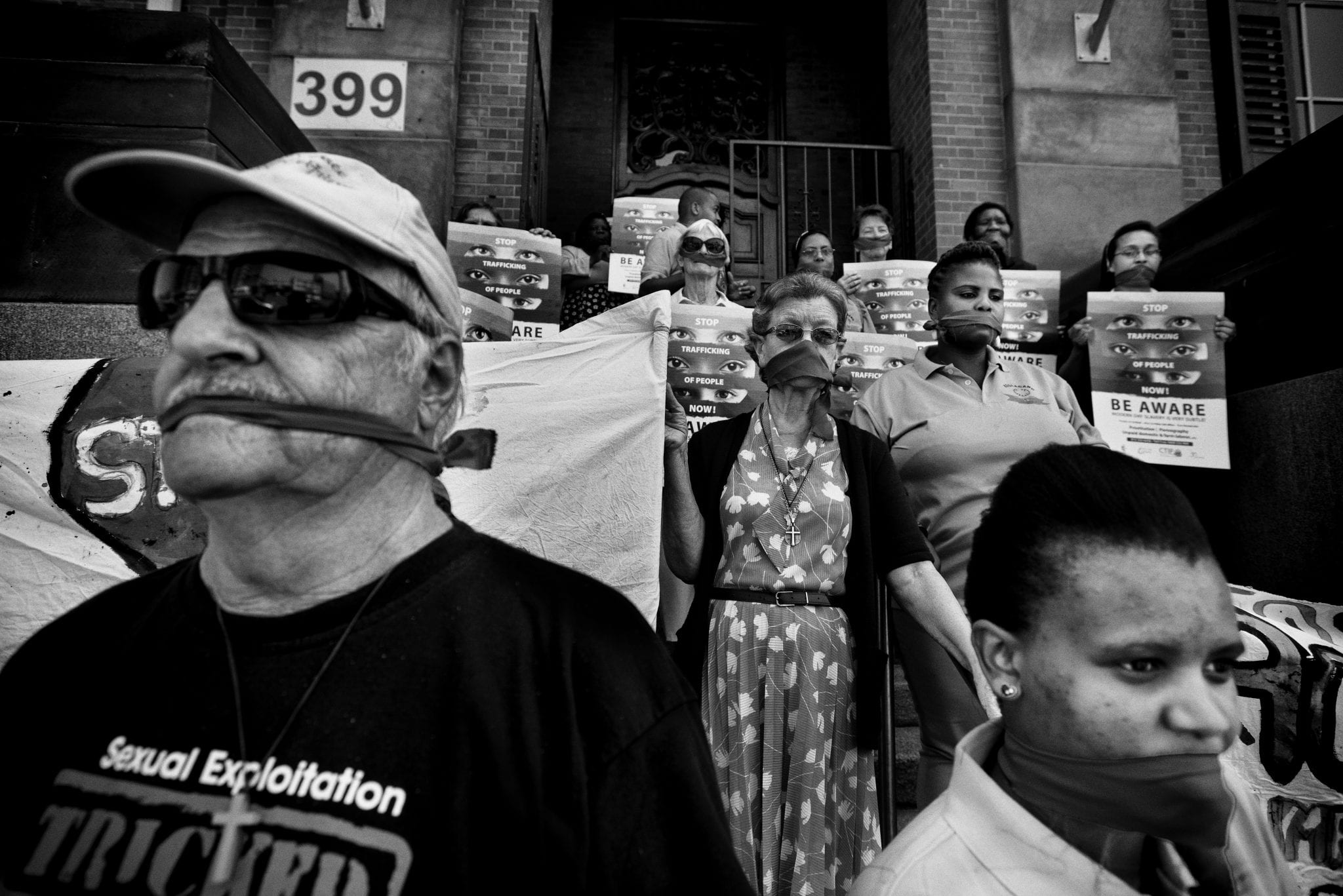 Background on human trafficking
"Statistics show that there are 21 million people worldwide who are trafficked each year. That's twice the population of New York City," said Simone Blanchard, Economic Justice Program Manager at Catholic Relief Services (CRS), the overseas development arm of the U.S. bishops.
More than half of these people are women and children.
Trafficking, which long has been labeled by Pope Francis as a crime against humanity and the equivalent of modern-day slavery, is also a very lucrative industry. It generates an estimated $150 billion annually, making it the largest crime industry after drugs and the illicit arms trade.
CRS has been working on this issue since 2000, and they've carried out 145 anti-trafficking projects across five continents. A large part of their efforts, however, have been focused in India, since it's in this Asian giant where almost half of the human trafficking occurs.
That doesn't mean this illegal industry is present only in underdeveloped countries. All across Europe, and also in the United States, men and women are being trafficked.
Something people don't realize, Blanchard said, is that victims of human trafficking are "hiding in the shadows." They are in restaurants, gas stations, farms, and hotels.
Bottani explained that the historic difference between "human trafficking" and "slavery" has changed with time. Originally, one referred to white women and girls who were kidnapped and became part of the harems in the Middle East, while slavery has been mostly associated with men and women being sold and bought as property, exploited, forced to work in inhuman situations.
In 2000, the United Nations adopted the Protocol to Prevent, Suppress and Punish Trafficking in Persons, one of the three supplementing that year's Convention against Transnational Organized Crime, which was signed in Palermo.
The document defines human trafficking as the "recruitment, transportation, transfer, harboring or receipt of persons," who were threatened, forced, coerced or abducted, for "the purpose of exploitation."
Exploitation, according to the Palermo Protocol, includes "at a minimum," forced prostitution or other forms of sexual exploitation, forced labor, slavery, servitude and the removal of organs.
Bottani came close to recalling that technical definition verbatim. To simplify things, she put it like this: "What all of them have in common is that we're talking about the exploitation of another person for economic gain."
Ethical trade, Pope Francis and what Catholics can do
Ethical trade is Blanchard's area of expertise, and she believes it's one way Catholics in the United States can do something to put their faith into action. Speaking with Crux, she quoted Pope Francis's apostolic exhortation Evangelii Gaudium, the "Joy of the Gospel."
Even though Francis never uses the term "ethical trade," he warns against sustaining a lifestyle which excludes others, something he claims has led to the development of a "globalization of indifference."
The quote Blanchard cited says: "The culture of prosperity deadens us; we are thrilled if the market offers us something new to purchase. In the meantime, all those lives stunted for lack of opportunity seem a mere spectacle; they fail to move us."
And move us they should, Blanchard believes.
After all, "do you know where the gold in your crucifix came from?" In many cases, she explains, it was procured by children in Peru, forced to work in the gold mines.
Blanchard works with parishes, schools, universities and individuals, in an attempt to move Catholics to come together to "think deeply about these issues, to pray for the people who make the things we consume, and to advocate for policies that prevent human trafficking like the Supply Chain Transparency Act to support businesses that pay a fair wage in a local context."
She acknowledges that researching companies to know if they're committed to fair trade or not is time consuming, but Blanchard is convinced that it's a responsibility Catholics have. There are many companies, she argued, that support workers and the environment, are committed to preventing human trafficking, and invest in the communities where they're based.
There's no certification system for ethical trade, she said, nor is it a "movement."
"It's the idea that business can and should contribute to the common good in a transparent way and should be held accountable for that."
CRS has partnered with 20 companies from around the world which they know are treating workers fairly, taking steps to reduce their carbon footprint, and investing in the communities where they source products and materials. They're currently working on a "Holiday Ethical Gift Guide," which they'll release later in the year.
Pope Francis has been outspoken when it comes to the fight against human trafficking.
He has gathered religious leaders from all major faiths in the Vatican to sign a joint declaration to fight trafficking. He also summoned mayors from some of the world's most important cities, including New York, Paris, Rome and Madrid, to do the same, and earlier in the year he hosted a workshop with over 100 judges from all over the world to shine the spotlight on the scourge of human trafficking.
"Pope Francis gives us the strength and opens the path to those who, inside and outside the Church work in this fight in favor of life," Bottani said.