Nuns on cause of human trafficking: 'Money, money, money!'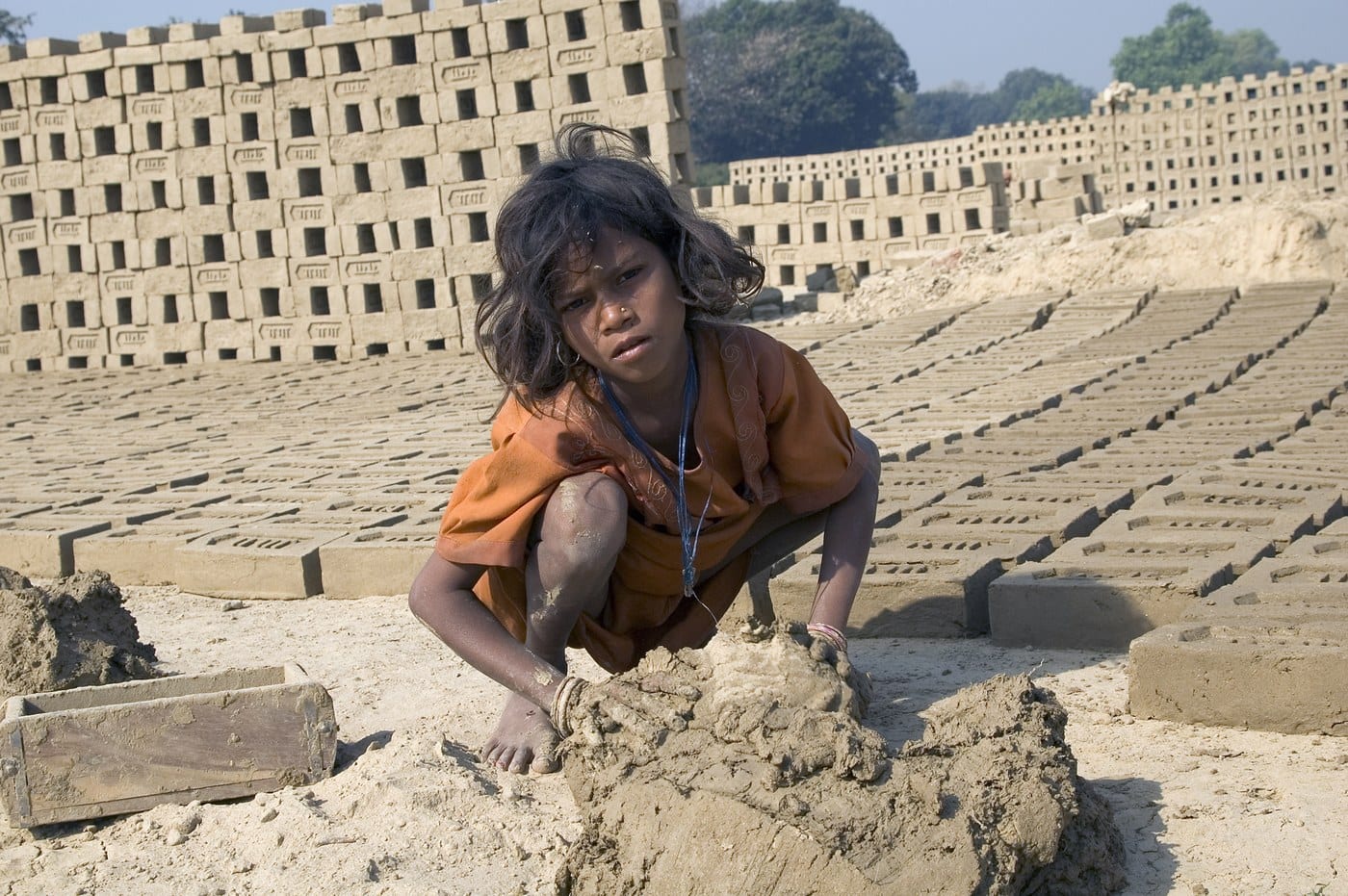 ROME – "Money, money, money" was the motto repeated by religious sisters at a conference in Rome. No, they weren't quoting the 1976 hit song by ABBA, but pointing to the main cause of human trafficking, one of the most profitable businesses in the world.
"I discovered in my research that what pushes the mob is greed and ignorance," said Nigerian Sister Dorothy Ezeh, who works at the Catholic Secretariat in her African nation and helps women forced into prostitution.
"What they are after is money, money, money," she said.
Religious sisters and diplomats gathered in Rome April 18 for an event titled "Consumerism: A Push Factor in Human Trafficking," which focused on the social, economic and political elements that foster this modern-day form of slavery.
The gathering was sponsored by the Justice, Peace and Integrity of Creation Commission, a body jointly sponsored by the Union of Superiors General and the International Union of Superiors General, the main umbrella groups in Rome for men's and women's orders around the world.
Religious sisters have been on top of human trafficking since the very beginning, through their global network, their work in the field, and their special care for the weakest in our societies. Yet, not unlike David facing Goliath, the nuns stand before a massive, widely dispersed, and seemingly invincible enterprise.
The human trafficking industry throughout the world makes around $150 billion a year – more than Amazon, General Electric and Verizon – and it's growing, according to the International Labour Organization (ILO).
"Now the priority is money, money, money not the human being," said Sister Cecilia Espenilla of the Dominican Sisters of St. Catherine of Sienna and Coordinator of the Talitha Kum anti-trafficking network in the Philippines.
Several factors make human trafficking an incredibly profitable market, Espenilla explained. Unlike weapons or drugs, which can only be sold once, "a person can be sold multiple times a day, making them more profitable," she said.
Growing economic disparities, the globalization of consumerism and a surge in the number of displaced persons have created a perfect climate for human traffickers, who have taken advantage of the growing demand for cheap labor and immediate gratification.
This is proved, Espenilla said, by the fact that in the early 20th century the price of a slave was approximately $40,000, while today a person can be bought for as little as $90.
Also, she said, it's very difficult for traffickers to actually be punished under the law.
"You have millions of victims, but the prosecution [rate] is very low," the sister said, adding that this is because victims are too afraid to speak out or retaliate.
Traffickers choose their victims methodically, in a cold calculation of costs vs. profits. By far, the biggest revenue stream for human traffickers is commercial sexual exploitation, which according to ILO rounds up to about $99 billion a year.
Of the millions of people forced into prostitution, 71 percent are women and 28 percent are children, with "victims getting younger, and younger, and younger each day," Espenilla said.
"There is a fundamental belief that the lives of women and girls are expendable," she added. "There is a general perception that they are physically and emotionally more vulnerable than men. They are controlled more easily and less likely to seek revenge than men."
Obviously the same goes for children, "because children will not fight," Espenilla said, adding that traffickers don't just threaten victims, but also brainwash them to the extent that they don't perceive the misery of their own condition.
The sister told the story of one girl who was raped by four men for one week, to subdue her into acceptance and obedience.
"At that point, you have no more value to yourself, and that is what they like," Espenilla said. She also reported another case where a 19-year-old girl was convinced not to escape because otherwise her captors would have taken her 13-year-old sister in her stead.
Money is the engine behind not just the traffickers, but also those who enable the system. Single mothers will sell their children for money, a woman wanting to buy the latest technological gadget will give up her three-year-old daughter to child pornographers, and husbands will force their wives to prostitute themselves.
"Where I rest my point is moral consumerism, and how it has affected the lives of people and what we can do to minimize this problem," Ezeh said. "This new method of consumerism is the worst, the worst."
Not unlike the ABBA song, young women are lured by human traffickers through dreams of riches, a better life, and marriage with a white man and all the oversees travels and commodities it evokes in their imagination.
Instead, these girls end up working on the streets. Over 4,000 trafficked women prostitute themselves in the northern Italian region of Lombardy, earning between 60 and 180 million dollars for criminal organizations.
Sexual exploitation is only a piece of the pie for traffickers. Over 24 million people around the world live in a condition of forced labor, the majority of whom do domestic work followed by construction work, manufacturing, agriculture and fishing. Once again, the majority are women and children.
Be it in cotton fields or in factories, children are "not in the classroom, they are not in the homes, they are not in the playground. They are working," Espenilla said.
What emerges from an overview of human trafficking today is "quite a dark image," said Sister Christina Gautier, who teaches moral theology at the Angelicum in Rome and has a degree in economics.
According to Gautier, the problem lies especially in the increasing demand. "If nobody paid for goods made with slavery, slavery would be a thing of the past," she said.
"Things like this happen because people close their eyes," Ezeh said. "The rate of sickness in our society has mounted now," she added, to the point that human trafficking is so entrenched in the culture that the only possible solution is to attempt to minimize it.
Ezeh proposed three elements to stand up to human traffickers: upholding human dignity, fighting poverty and promoting and defending human rights. All this, she added, is impossible without collaboration and cooperation by all.
"I'm very happy that Pope Francis has made fighting human trafficking one of the priorities of his pontificate," Espenilla said.
In combating the multi-billion dollar business of trafficking in human beings, raising awareness is key. "Let's take action," Espenilla said, "Until everyone is free we cannot be sitting here!"
Volunteer and support anti-trafficking groups, start awareness campaigns at schools, work and university, be a conscientious and informed consumer, learn the main indicators that point to somebody being trafficked. These are just a few examples Espenilla offered to take a stand against human slavery.
"And especially as educators, religious and lay, be aware," she said.