Franciscan official says peaceful areas of Syria offer window of hope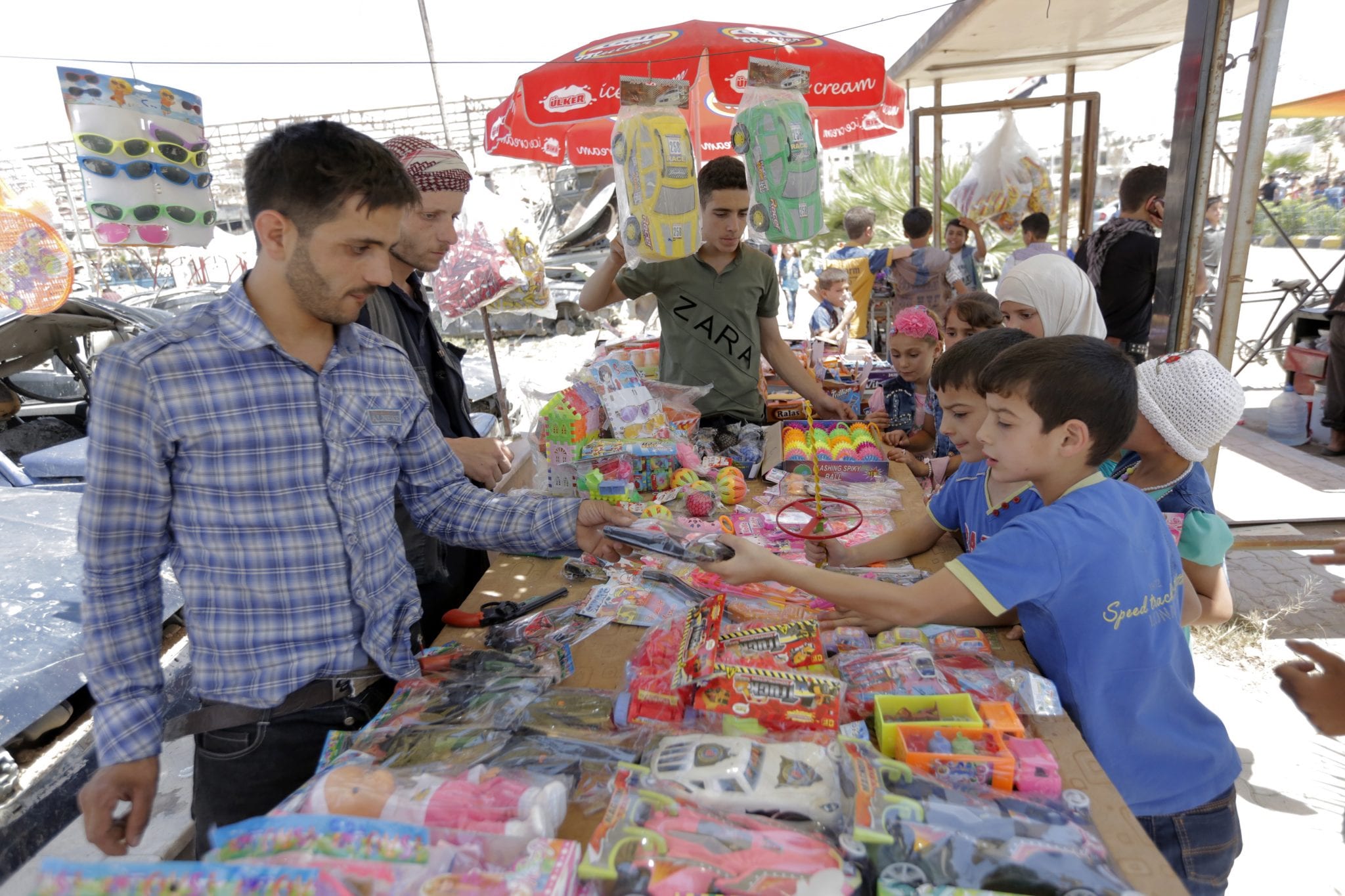 BEIRUT, Lebanon — For a Franciscan friar on a mission from Rome, a visit to peaceful areas in Syria provided a glimpse into a window of hope for the war-torn country.
"I have met people full of hope, full of activity. I can feel it, they want to live, they want to continue with their lives. They want peace," Father Hugo Mejia, mission secretary of the Capuchin Franciscan Friars and general councilor of the order, told Catholic News Service June 14 in neighboring Lebanon after returning from a four-day visit to Syria.
On his journey from Lebanon to the Syrian border, through Damascus and south to the province of Sweida, the Peruvian priest traveled through those parts of Syria without incident. There were many Syrian army checkpoints, but typically when it was known that priests were in the car, they were welcomed through, he said.
Spending a night in the Old City of Damascus, the capital, Mejia was impressed with its liveliness.
"There's a lot of activity. Businesses, hotels were open. I didn't imagine that, an absolutely normal life." He said he found the people open and friendly.
In Sweida, 70 miles south of Damascus, where he spent the remainder of his visit, the priest noted that "there are a few problems in the area, but mostly it is in peace," even though some areas as close as 6 miles away are occupied "maybe by ISIS, maybe rebels, we don't know exactly."
The timing of Mejia's visit offered him a different perspective of Syria than he had expected.
"It is true that in these days things have changed a lot. It's not like it was a few weeks or months ago. We hope that it's going to stay this way," he said of the normalcy he experienced.
Yet Mejia is not necessarily optimistic about the prospect of peace in the near future because of the proxy war being played out in Syria.
"It's not only up to the government of Syria," he said, noting that there are "many other countries (operating) 'inside' Syria, with varied interests."
"It's a complex situation," he said.
He said Syrians told him their government is supporting its citizens.
During his visit, Mejia noticed government-sponsored free universities, free schools, hospitals, as well as "wonderful roads, parks and places to have fun."
A largely Druze area, Sweida has a Christian population of about 10 percent. A sole Franciscan Capuchin priest serves 170 families. Seven priests from Byzantine rites serve more than 500 families in towns near Sweida, and all eight priests support each other, Mejia said.
"I would be happy if we could send more friars, but that depends on the future of the country," Mejia said.
He said Sweida Christians told him: "We pray to God. We want peace."
"And they want to stay in their country because they love their country," Mejia said. "I think people from other religions — all Syrians — are hoping for the same: they want peace."
Still, maintaining the Christian presence in Syria and keeping alive the faith of those who emigrate is a challenge for the Church.
"They are trying to go to other countries to look for a future," Mejia said of Syria's dwindling Christian population.
"But they also know — not only the priests, but the families — that if the children go to another country, they are going to lose their faith. They are already experiencing that in Europe and other countries. They have a better life, but no faith."
Mejia said he realized that visits like his — foreigners traveling to be with the people, to listen to them — are "very touching" to the Syrian people.