In Padre Pio visit, Pope embodies Church's complex take on suffering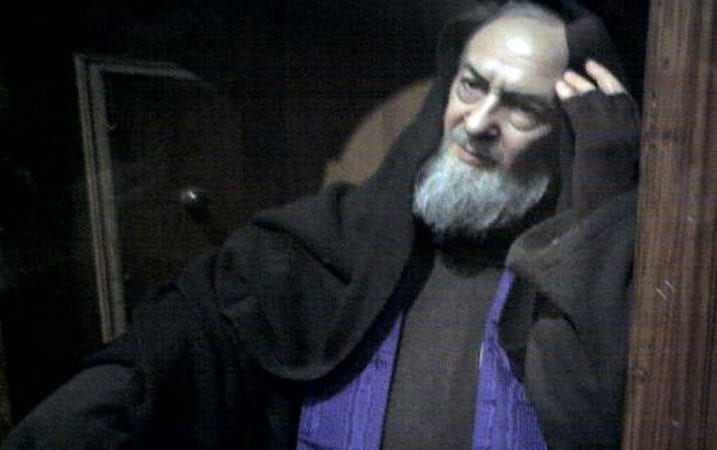 ROME – One of Catholicism's most beguiling features is its endless capacity for complexity, and that certainly extends to its understanding of suffering.
On the one hand, few institutions on earth invest more in the effort to alleviate suffering. Yet Christianity also was born in a monumental act of suffering, meaning Christ on the Cross, and the Church teaches that accepting one's own suffering can have redemptive value.
That duality will be on full display next week when Pope Francis travels to Pietrelcina, the birthplace of Padre Pio, and San Giovanni Rotondo, site of the hospital and sanctuary founded by the famous stigmatic saint.
In one sense, Francis is going to honor a decades-long effort to curb suffering by bringing quality health care to the poor, especially the poor of the chronically undeveloped Italian south. Yet in another, he's also going to "pay homage," in the words of Italian Capuchin Father Antonio Belpiede, to the "lone crucified priest in the history of the Church."
While there are a handful of other saints in whose lives the Church has authenticated the stigmata, meaning the five wounds of Christ on the Cross, none was a priest — St. Francis of Assisi, for instance was a deacon. Francis's visit is designed to mark the 100th anniversary of the definitive appearance of the stigmata in Padre Pio, as well as the 50th anniversary of his death in 1968.
Although Belpiede said some details of the pope's movements next Saturday are still being worked out because the Vatican's advance team was only able to do an overview last Thursday due to heavy rains in Italy, he bluntly warned that it's shaping up to be a "hellish" day, both for the pontiff and those organizing the outing.
Francis is scheduled to leave from the Vatican next Saturday at 7:00 a.m., arriving in the small community of Pietrelcina at 8:00 a.m. He'll briefly visit a chapel that contains an elm tree under which Padre Pio used to sit in the shade. He'll then greet local faithful in the town's main square, and also greet the local Capuchin community.
At 9:00 a.m., Francis will board the helicopter again to travel to San Giovanni Rotondo. He'll land on an athletic field, the only space large enough to accommodate a helicopter, and take a car to the "House of Relief of Suffering," the massive hospital launched under Padre Pio in 1956 and built up under his patronage. It's considered one of the most efficient health care facilities in Italy and Europe.
All in, the hospital counts some 900 beds, divided into 30 medical and surgical wards, 50 clinical specialties, and a "catalog" of roughly 4,300 diagnostic and therapeutic services. Every year there are 57,000 hospitalizations and over 1.3 million outpatient services.
While there, Francis will visit the pediatric oncology ward, greeting children suffering from various forms of cancer.
The pontiff will then move to the sanctuary of "St. Mary of the Graces," where he'll greet the Capuchin community of San Giovanni Rotondo and then pray before the remains of Padre Pio. Then he'll head for the church of St. Pius of Pietrelcina where he'll say Mass and greet local dignitaries. He'll get back in the helicopter around 1:00 p.m. and is scheduled to be back in the Vatican by 2:00 p.m.
This will mark the third papal outing to San Giovanni Rotondo, after visits by John Paul II in 1987 and Benedict XVI in 2009, though it's the first time a pope has also opted to stop in Pietrelcina. That decision to add a significant logistical complication and to extend the day, according to Belpiede, gives Francis's trip a particularly "penitential" aspect.
"There's not going to be any lunch with the friars, like Benedict XVI did," Belpiede said. "This is a penitential path of the Holy Father. It seems to be the will of the pope to pay tribute to the man of the stigmata."
"The whole priestly ministry of Padre Pio was lived in sacramental union with the crucified Christ," he said. "It was as if the Lord said to him, 'You're not just a priest, you're also a victim like me.'"
In Italy, Padre Pio is perhaps the most famous saint of the 20th century and one of the best-known and best-loved of all time, seen as an icon of compassion for ordinary people. Indeed, a large part of the reason that Cardinal Sean O'Malley of Boston topped an online poll in a major Italian newspaper in 2013 in terms of who readers wanted to see as the next pope was because, in his brown Capuchin habit and sporting a beard, he reminds many Italians of Padre Pio.
On the other hand, cultured Italians often look askance at the devotion surrounding Padre Pio, seeing it as folkloristic, low-brow, and just, well, a bit embarrassing.
The thaumaturgical dimension is often an especially hard sell– reports that Padre Pio could levitate or read minds, for instance, and that he could bilocate. For most of his life he never left his friary, but he was reported in far-away places such as Genoa, Uruguay and Milwaukee, healing and comforting. Then there was the strange scent of roses said to emanate from his body, the so-called "odor of sanctity."
Belpiede said that his experience is that while attachment to Padre Pio in Italy may be associated primarily with the elderly, the poor and unsophisticated believers, that's not true in other parts of the world – in Africa, he said, devotion is "growing rapidly," and it's coming primarily among the young.
"Sure, the humble have a need for simplicity, and there's nothing wrong with that," he said. "But Padre Pio also had a strong appeal for a man such as Giovanni Battista Montini," he said, using the given name of Pope Paul VI, who was known as an extremely refined figure.
"If such people were close to him, it's not because they were uncultivated but because they had a different vision of his life," Belpiede said.
Father Charles Alphonse, a Capuchin from India, said he sees a clear link between Francis and Padre Pio.
"Both are deeply compassionate," he said, "especially for the sick, the poor and those who suffer. So many people suffer without mercy, without love, which is what both offer to the world."
All that said, Belpiede conceded that Padre Pio isn't necessarily a perfect role model for today in every respect.
"Saints aren't infallible, they're children of their times," he said. "Padre Pio, for instance, said some terrible things about television that aren't necessarily dogma. They can make mistakes, and we don't want to be fundamentalists about Padre Pio, taking absolutely every word seriously."
One final point in the run-up to the pope's visit next Saturday.
Belpiede said it's also an important moment for the Capuchins, who represent the Church's fourth-largest men's order with about 10,500 friars worldwide.
"Generally, Capuchins do good in the world," Belpiede said. "We're simple people, and we're happy for this visit, truly joyous."
On a personal note, I'll just say this: I was educated and formed in the faith by Capuchins out on the high plains of western Kansas in the 1970s and '80s. If you want to talk about compassion, their ability to put up with a precocious, often nasty, and usually full-of-himself kid and help turn him into something resembling a functioning adult, at least on my better days, deserves to go down as one of the great acts of mercy of all time.
I, therefore, will be praying that the Capuchins in Pietrelcina and San Giovanni Rotondo have a great day next Saturday. From where I stand, they've more than earned it.