Three questions on pope's pledge of 'thorough study' on McCarrick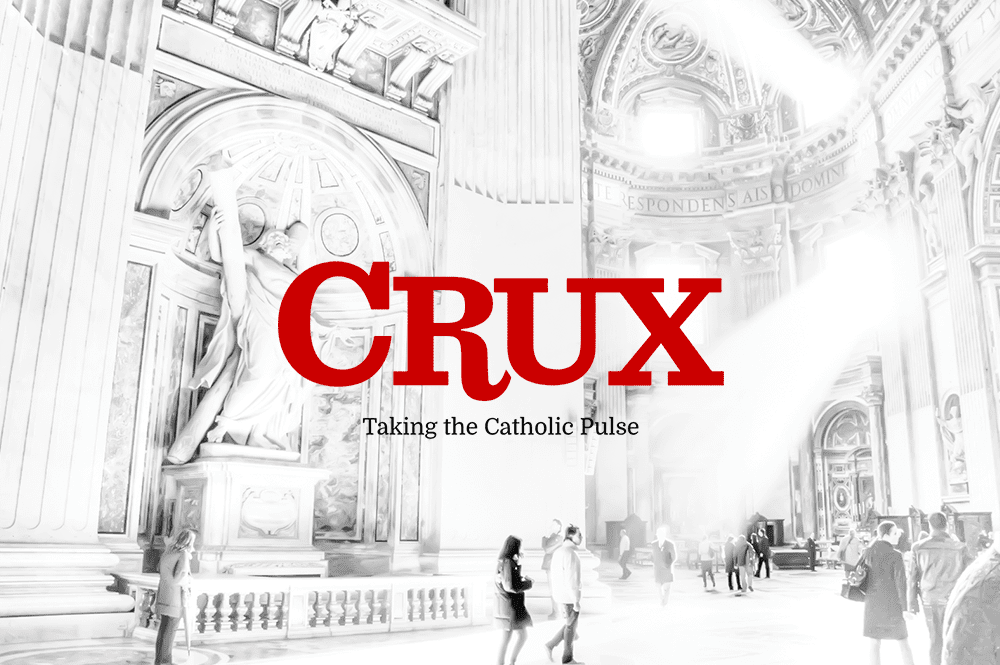 ROME – More than a month after a bombshell accusation by a former papal ambassador in the U.S. that Pope Francis was aware of sexual misconduct allegations against ex-Cardinal Theodore McCarrick and failed to act, the Vatican on Saturday released a statement saying the pope has ordered a "thorough study" of all Vatican files on the McCarrick case.
That's a step which abuse survivors, media commentators and reformers within the Church alike have been urging the pontiff to take, on the grounds that only access to those records can answer the key questions of what the Vatican knew and when it knew it about McCarrick, in an effort to get to the bottom of how he managed to climb the ecclesiastical ladder despite persistent rumors of something being amiss.
Saturday's Vatican statement also contained another bit of verbiage that the same constituencies believe is almost the heart of the matter in terms of the Church truly learning the lessons of the abuse crisis.
"Both abuse and its cover-up can no longer be tolerated, and a different treatment for bishops who have committed or covered up abuse, in fact, represents a form of clericalism that is no longer acceptable."
Finally, the statement seemed to prepare the ground for revelations that might be unsettling.
"The Holy See is conscious that, from the examination of the facts and of the circumstances, it may emerge that choices were taken that would not be consonant with a contemporary approach to such issues" – which, translated into plain English, means that somebody on our end may have dropped the ball.
On the whole, the statement is exactly the response that many critics have been clamoring for since the charges against Francis from Italian Archbishop Carlo Maria Viganò first surfaced in late August.
Like most Vatican statements, however, Saturday's release doesn't answer all the questions that could be asked, which will have to be addressed in the days to come. Here are three immediate examples.
First, the statement said the results of the review of Vatican records will be presented "in due course." That, of course, means we don't really know when they'll come out and don't want to commit to a timeline we may not be able to meet.
In all honesty, a "thorough study" of Vatican archives on McCarrick shouldn't take that long, especially if it's conducted in a coordinated fashion. There are relatively few departments that would have relevant records, beginning with the Congregation for Bishops.
One could make an argument, for instance, that the answers ought to be made available to the American bishops before they launch their own investigations into the four dioceses where McCarrick served, meaning New York, Metuchen, Newark and Washington. Ultimately, those probes will lead back to Rome anyway, so better they're armed with the information going in.
A second and follow-up question about the Vatican announcement is how it relates to the American request for a Vatican-backed probe of the McCarrick case in the U.S.
Perhaps the division of labor Francis has in mind is that the Americans can investigate their end without his help, while the Vatican takes care of its role. We may get some answers on that point early next week, as word is that Cardinal Daniel DiNardo of Galveston-Houston and Archbishop Jose Gomez of Los Angeles, president and vice-president of the U.S. bishops' conference, could meet Francis as early as Monday.
Ultimately, the aim is to establish the full truth about who knew about McCarrick, who facilitated his rise to power, and who helped him remain a pivotal player in the Church. Doing so undoubtedly will require the cooperation of parties on both sides of the Atlantic, and it will be important to track how Rome and the U.S. bishops coordinate their efforts.
Third, there's the question of how Francis might act on his pledge that a double standard for bishops who abuse and/or cover-up won't be tolerated.
In all honesty, Francis has already solved half that problem. He's shown with McCarrick that even a Prince of the Church who's credibly accused of abusing a minor will be subject to discipline, which is what accepting his resignation from the College of Cardinals, an exceedingly rare step, was all about.
Today, the problem is with the cover-up. There simply is no procedure for investigating such a charge against a bishop, and no clarity about who would be responsible for responding to such an accusation nor what punishment would be imposed should it be found to have merit.
In a searing speech on the abuse crisis at Rome's Gregorian University on Friday, marking the launch of a new master's program in the Centre for Child Protection headed by Jesuit Father Hans Zollner, Cardinal Reinhard Marx of Germany said that going forward canon law would have to be "developed."
Presumably, Marx in part had in mind the development of a reliable legal mechanism to investigate charges that a bishop has dropped the ball with regard to abuse allegations against someone under his authority.
The question now is, will Francis commission and then implement such a development?
Saturday's statement certainly raises hope that the answer is yes, which could mark the most significant turning point yet in efforts at recovery from the most serious crisis to hit Catholicism since the Protestant Reformation.
Yet survivors no doubt would say that hopes have been raised before, only to be disappointed – and that as welcome as the statement may be, they'll be watching to see what follows.